EXPLORE our CUSTOM FRAMINg
We see so many beautiful artworks, photography and artful objects brought to us for framing across our three Melbourne picture framing locations. Find out more about FRAMING TO A T, our services in custom framing design and discover some of the work we have had the privilege of framing for our customers.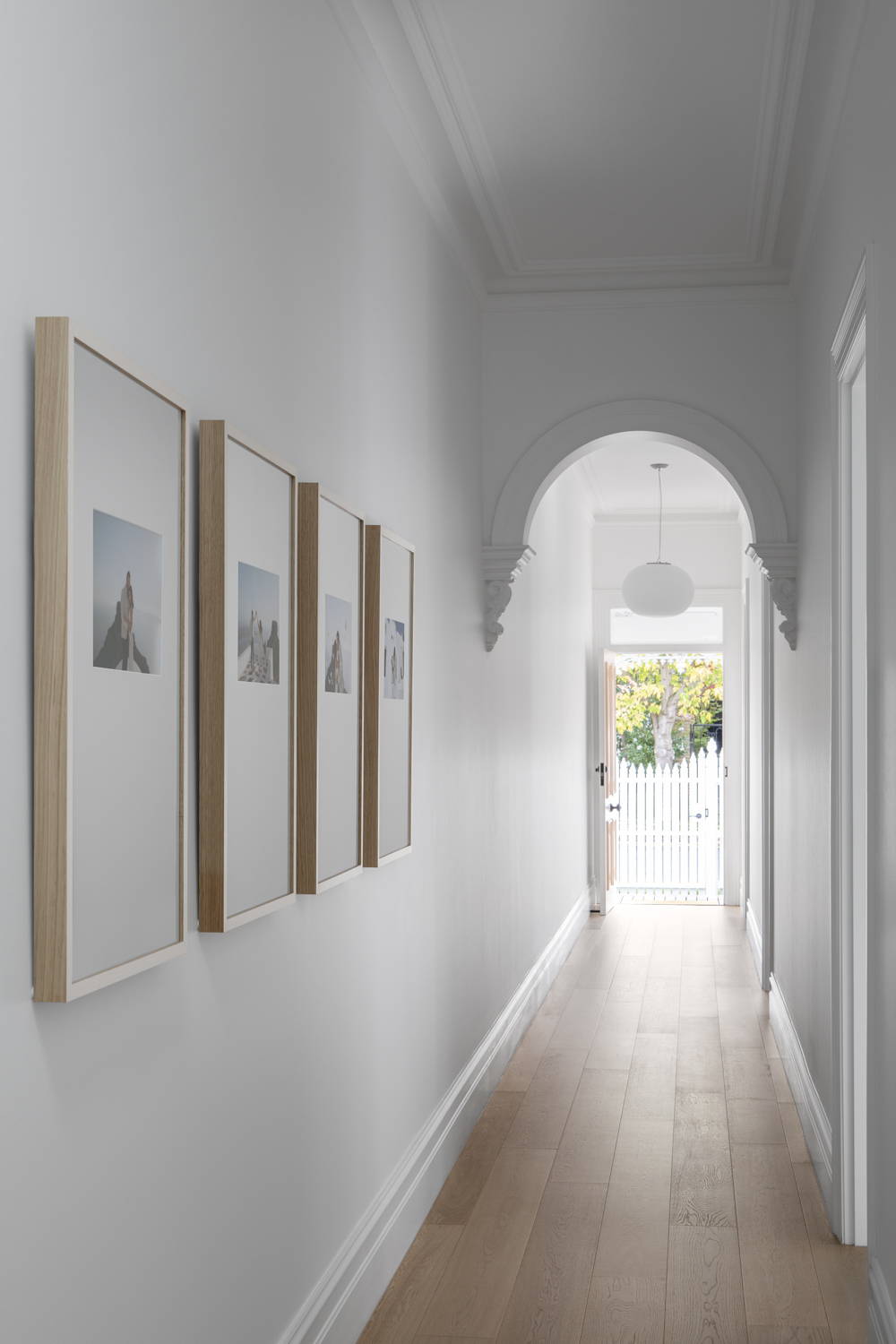 installing a gallery wall
Watch the installation of these beautifully framed photographs; a precise, efficient and tidy job as always by Tony and the team.
Custom Framed Wedding Photography
If you're looking for inspiration for how to custom frame your wedding photographs, take a look through the beautiful home of our customers Krystal & Nick.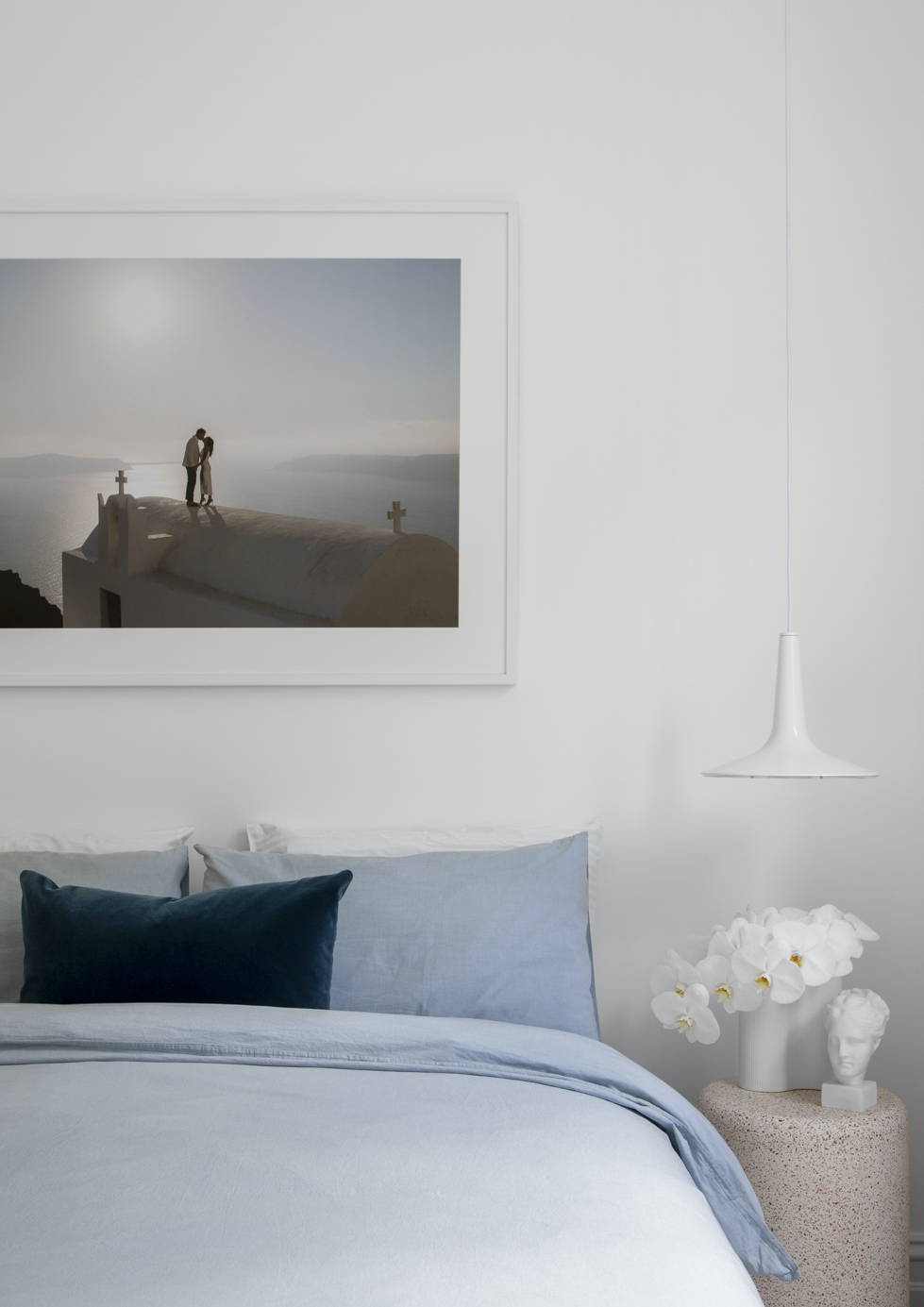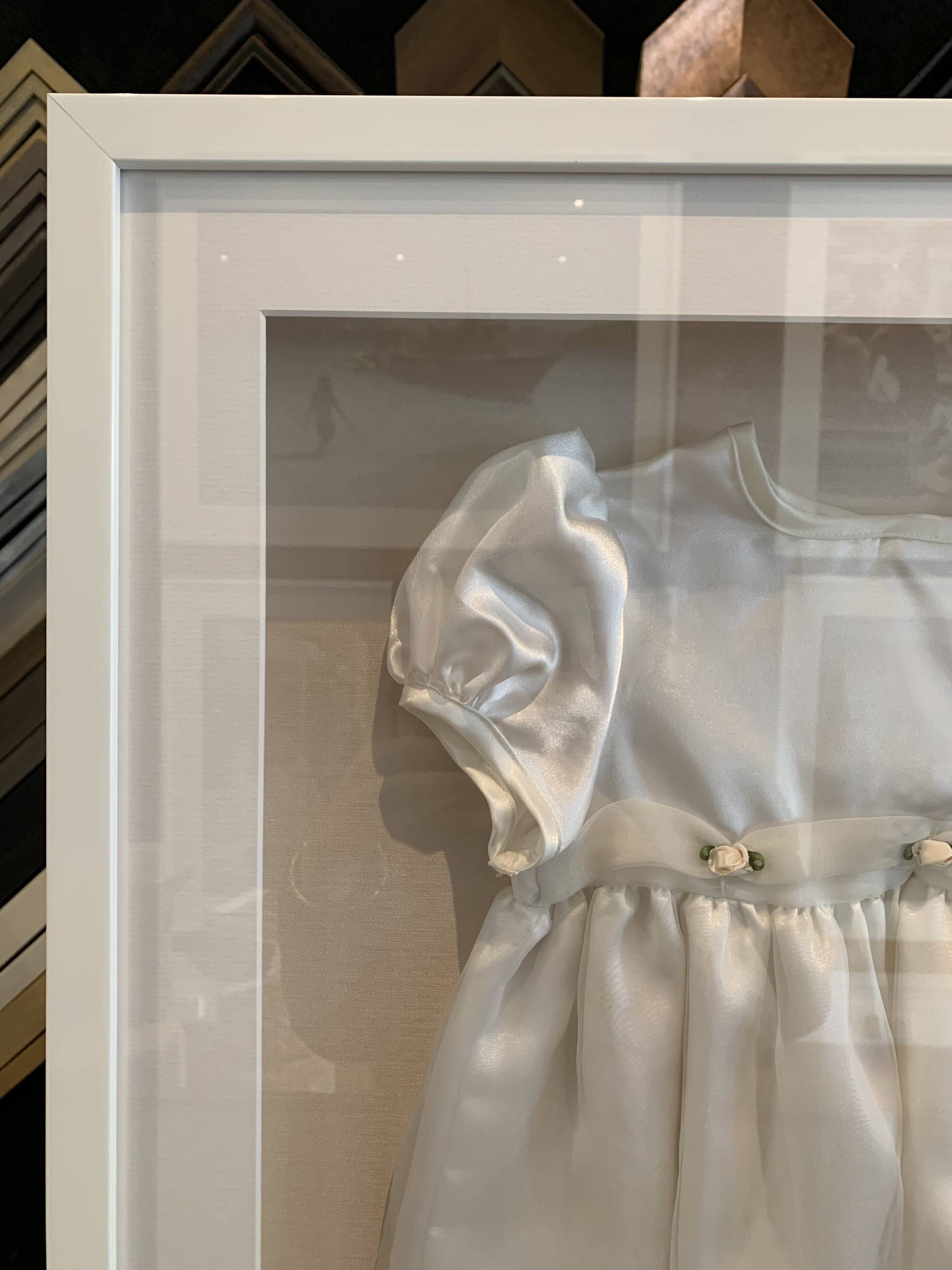 3D CUSTOM FRAMING A FAMILY HEIRLOOM
We share the gorgeous story behind framing this dear, little satin dress, as well as the conservation techniques we use & why.
HOW WE FRAME A SILK SCARF
We share how we create a frame design for a beautiful silk scarf, brought in store by one of our customers. You can read about our process and watch a video of how our frame design comes together at the counter.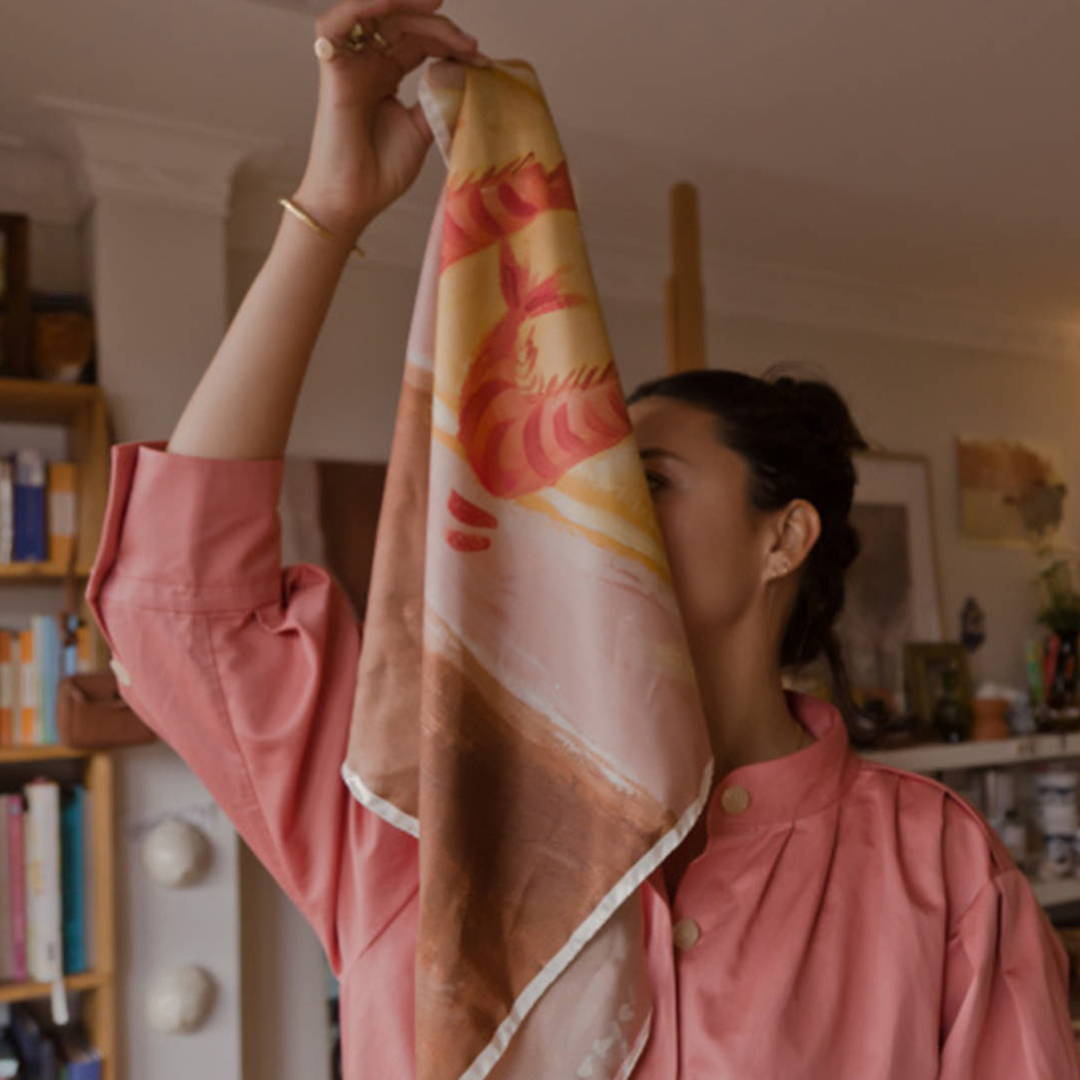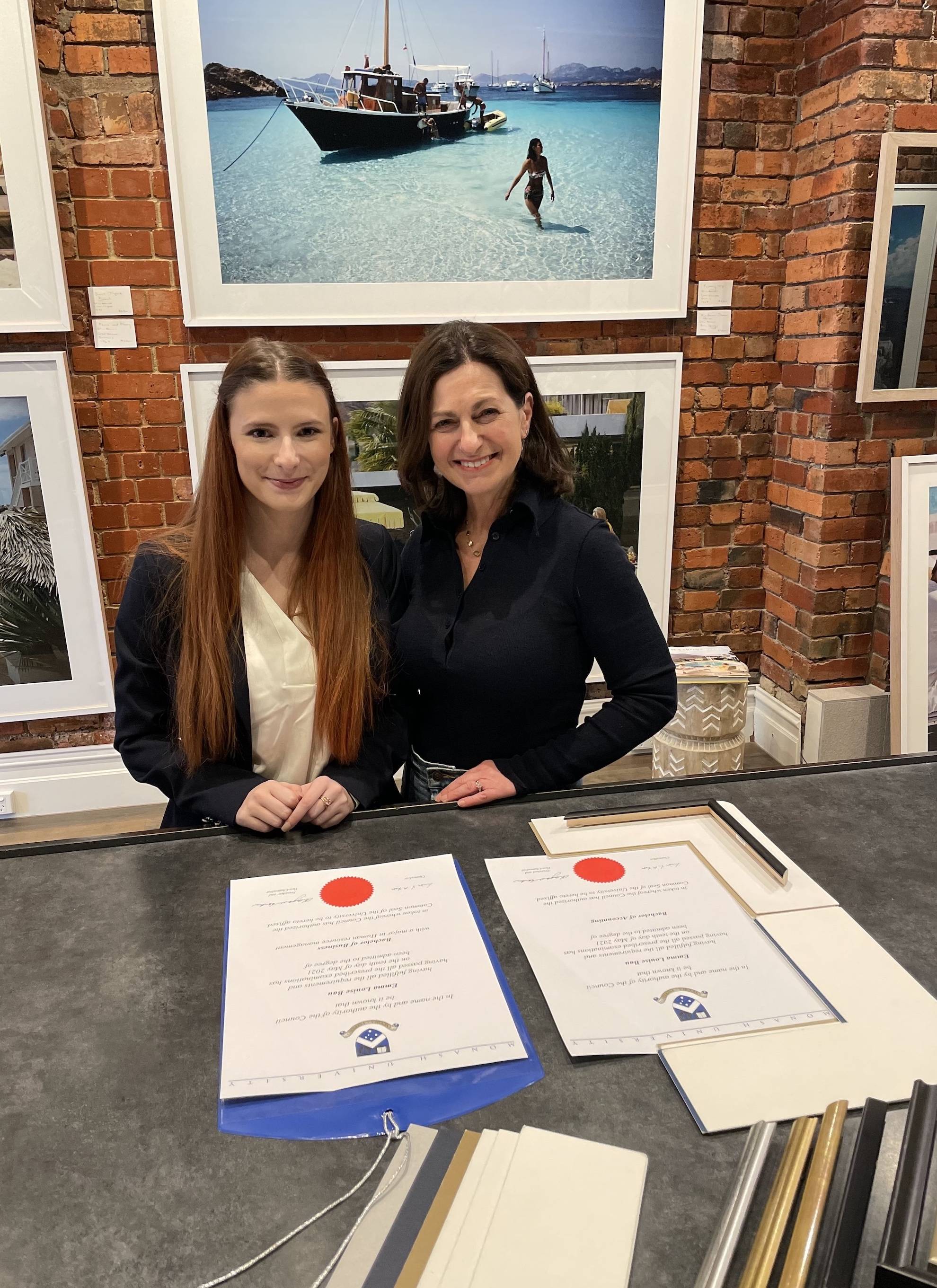 We share the process of how we custom frame a degree. If you have recently graduated, or have your degrees filed away, you may be inspired to frame your qualifications to enjoy them in your study or office interiors.
Many of our customers love to custom frame a special puzzle and enjoy as an artwork in their homes.
Watch this video where we share the process of framing this puzzle featuring artwork by Kimmy Hogan.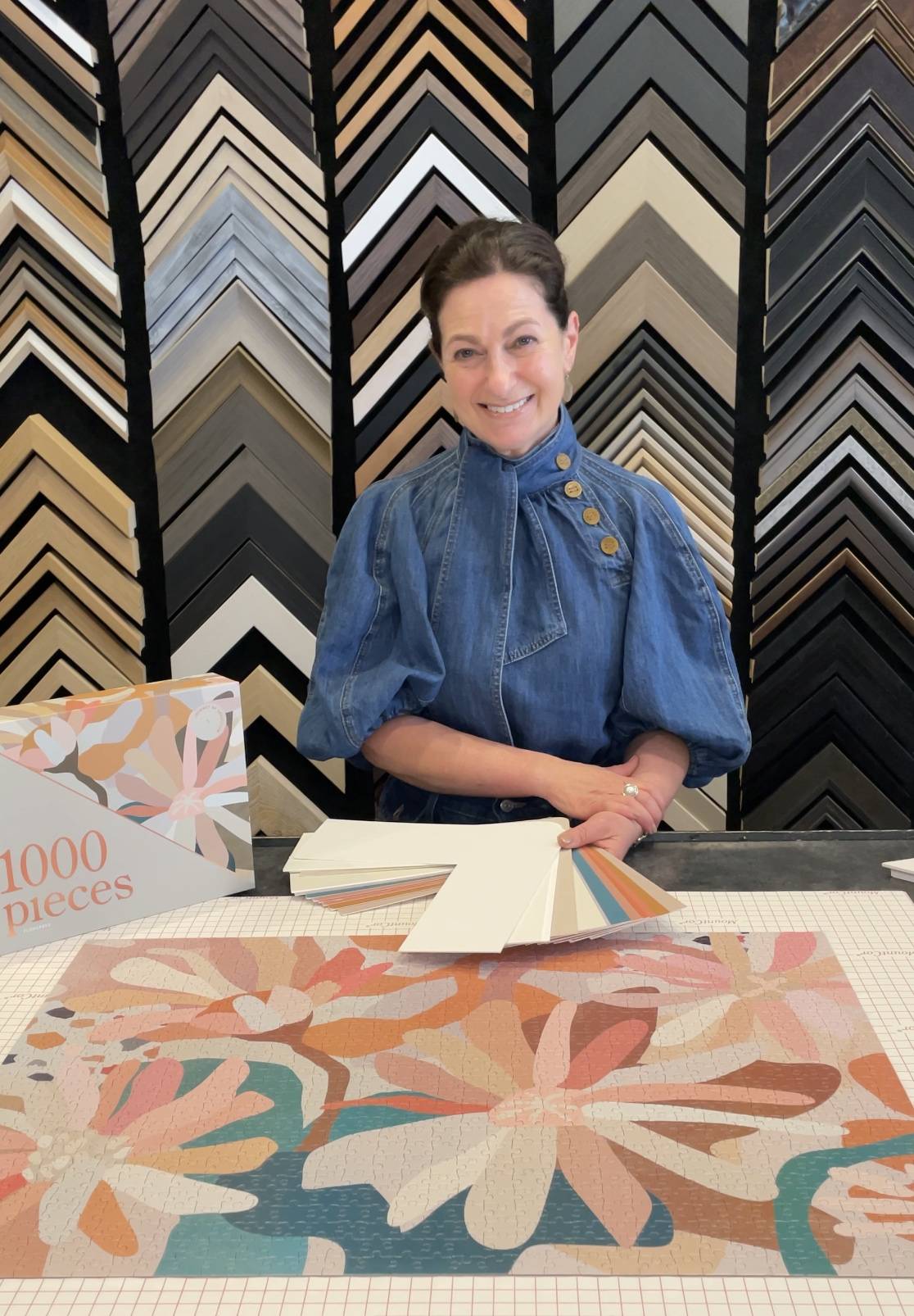 CUSTOM FRAMING FOR ART, PHOTOGRAPHY, MIRRORS & OBJECTS
Selecting a custom framing design for your artworks, photography, family photos, needleworks and artful objects is such a beautiful and exciting process in preserving and protecting your piece.
At FRAMING TO A T, our Design Consultants will work with you to design a custom framing design that complements the art piece, works with your interiors and suits your personal style.
Our Design Consultants will:
Review your artwork/photography/memorabilia

Provide recommendations for framing design and conservation treatment for your art piece
Share various designs for you to select from that will also complement your space
Explain the framing process and techniques to achieve the completed piece
Give quoting for your custom picture framing
Throughout the process, you will get a clear understanding of the end product, including what you will see visually and what framing techniques will be used.

We select the highest quality specialty mats, choose from an extensive range of fine mouldings, offer clear glass, conservation glass and museum glass finishes, for quality custom picture framing that will last a lifetime.
Using highly developed techniques for construction by our expert picture framers, you can trust that your piece is handcrafted to achieve an exemplary product.
Every framed piece is devoted to quality of design and is constructed with a focus on conservation.
Get in touch or visit one of our three framing shop locations to select the perfect custom picture framing for your piece.
I absolutely love my framing, thank you very much for the outstanding work. I feel like it has really been honoured, it means so much to me.
I was absolutely thrilled with all the expert advice and professionalism of FRAMING TO A T.
Cath made invaluable suggestions and explained her rationale behind those suggestions. She was respectful and patiently listened to my anecdotes regarding my special pieces. Cath advised me to reframe, or replace the mats on some pieces, and assisted with the placement of my artwork.
My house now has that 'pop' that only a professional can achieve.

I'm very grateful to Cath and the Team at FRAMING TO A T, and highly recommend them to anyone.
Having recently moved into the area I literally stumbled upon FRAMING TO A T and am so glad that I did.
I had some prints that needed framing and I can honestly say that the team are not only an absolute delight to deal with, their workmanship is second to none and they are by far the most professional framers I have ever used.
I definitely found the right place!
Thank you so much for all your help with the re-framing. It looks fabulous. Tony was fantastic with installation as well!
Looking forward to working with you again.
melita rose
interior designer
alchemy of style
This is the only place in Victoria I would choose to purchase art and have it framed. Cath, Tony and their amazing team are so helpful, knowledgeable and friendly! They have such an extensive range of art prints and framing options, there is literally nowhere else you need to go! FRAMING TO A T represents everything a family run business should be. If I could give more than 5 stars, I would!!!
What amazing service I received at FRAMING TO A T. I came into the shop with no idea of what I wanted and I was provided with fantastic solutions. Well done to the team at FRAMING TO A T.
FRAMING TO A T have framed several things for me over the years, from photos, artworks, to a TV-Mirror. Tony's expertise and quality are truly a credit to him. Couldn't recommend this place highly enough! Thank you so much Tony… I can't wait to see the next piece you are framing for me.

My framed print arrived and it's beautiful! It has completely changed the space, made it feel more grown up. I've had my eye on this artist's work for a year or so but seeing it framed and ready to hang made it easy to commit. Thanks for your help in making the process so simple.
Arrived home last night to see our new framed print. All I can say is that it looks fantastic. It's something that we will really enjoy. What a photo!!
The team at FRAMING TO A T were fantastic to deal with from start to finish. Our new photograph looks incredible, and Tony hung it expertly, quickly and efficiently.
I get pleasure every day from this group of framed family photos.