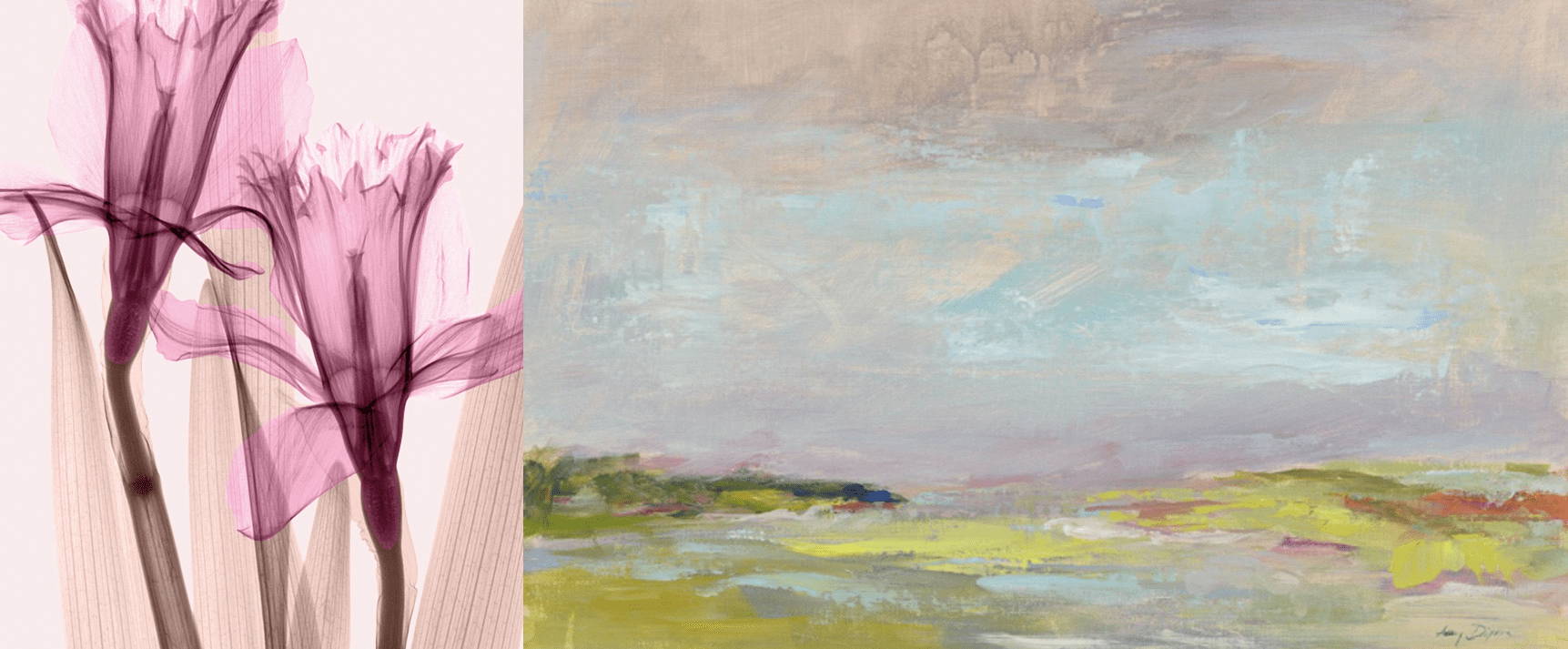 FRAMED ART PRINTS FOR HEALTHCARE FACILITIES IN AUSTRALIA
We supply artworks for new projects and facilities being renovated, or simply, facilities that need to be modernised or freshened up. We service hospitals, mental health clinics, rehabilitation facilities, dental clinics and private consultation suites across Australia.
Introducing art to any interior sets the tone and mood for a space.
With considered art curation and frame design, quality art in healthcare facilities not only creates interest, but creates uplifting spaces.
The expertise of selecting and proposing beautiful, considered artworks for a healthcare facility is an aspect our Design Consultants are experienced at. The style, subject, colours and tone of art and framing for a healthcare facility is key in completing the interiors with consideration and sensitivity. These elements are also so important in providing art for wellbeing to these spaces. Art brings peace, joy, interest, warmth and positive memories, while creating a feeling of being at home and in turn, a sense of wellbeing.
There are so many benefits of art in hospitals and healthcare facilities and our clients, interiors designers, procurement coordinators and design project managers, love working with our team to introduce beautiful framed art to their projects.
Our healthcare art consultants can work from a floor plan at an early building stage or can visit on site once the project is complete. We source suitable artworks within the design brief, presenting a proposal and quote for approval.
We develop an art direction tailored to the project and purpose and then we comprise a presentation of artworks and custom framing options to complement the space. We are mindful and consider the specific needs of patients, staff and families when compiling our art proposal.
With our state of the art Manufacturing HQ and our team of expert picture framers, we can manufacture large quantities of framing in-house within project deadlines. Without compromising our quality, we can service a range of budgets. Our service is complete with pick up, delivery and installation.
When we first met with FRAMING TO A T we were looking for artwork to add the finishing touch to our new hospital. Cath visited us on site and worked through our brief. She suggested art prints, sizes and placement to complement our hospital design. Her patience and persistence with refining our art selection was second to none. The framed artwork and canvases were delivered and installed with efficiency, attention to detail and a minimum of fuss that reflected the professionalism and expertise of the whole FRAMING TO A T team.
We couldn't be happier. Importantly our patients and staff are thrilled with the aesthetic and we can't believe what a difference it has made. Not long after the artwork had been installed we unfortunately managed to damage one of the framed pictures. FRAMING TO A T had it re-framed and hung within a matter of days. Thank you Cath, Tony and the team at FRAMING TO A T, it has been a pleasure working with you.

KERYN H.
General Manager
Holmesglen Private Hospital
Tony from FRAMING TO A T visited us on-site, worked through our needs together. We had existing framed artworks and originals from our previous facility.These pieces were meaningful to the history of the hospital so we wanted to incorporate them in our new building. We also had new artwork from local artists that needed to be installed appropriately. Thanks to the re-framing and installation by Tony we were able to use all these artworks in our new premises. Our community can enjoy these beautiful pieces that decorate our walls. All done professionally and with minimal interruption to our patients and caregivers.

RHONDA O.
Director of Mission Integration
St John of God Berwick Hospital