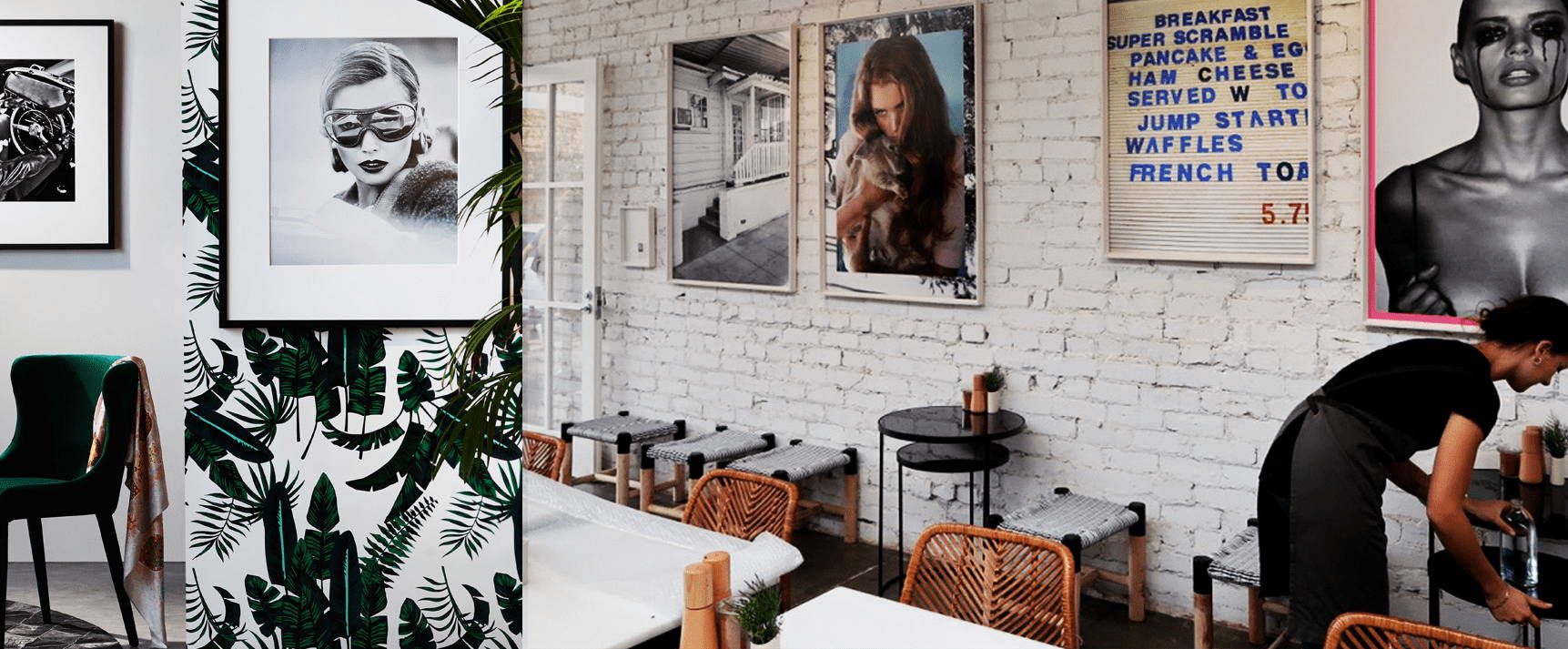 FRAMED ART PRINTS AND MIRRORS FOR RESTAURANTS, CAFES AND BARS
Introducing framed art to your restaurant, cafe or bar is a beautiful way to achieve the right style and mood in your space.
Our Design Consultants can assist with sourcing art for your space, as well as selecting complementing custom framing to suit your interior style and decorating features.
Our custom made mirrors and TV-Mirrors are also a stunning addition to restaurants, bars and cafés to disguise the TV and also reflect the beauty of a room.We work alongside restaurant and café owners and Interior Designers assisting with commercial artwork, custom framing and TV-Mirrors.
Our service is complete with delivery and installation to create the perfect, elevated look for your restaurant, cafe or bar space.
Contact us or visit one of our three locations for assistance with Art Consultation and Custom Framing for your café art, restaurant artworks or to design a TV-Mirror for your venue.