Slim Aarons prints feature glamorous jetsetters and beautiful people living fabulous lives during the fifties, sixties, seventies and eighties.

These large-scale photographs create a gallery-like focal point in a room, bringing sun-drenched nostalgia, spectacular locations, glamour and fun into your space.
FRAMING TO A T offers premium quality, authentic photographic prints from the Slim Aarons archives, owned and housed by Getty Images. Slim Aarons photography is printed and authorised on demand by the Getty Images Gallery, London, sourced from the original negative. Each print is inspected by hand to ensure the highest quality original photographs, in a range of sizes.
Please allow 4-6 weeks for all Slim Aarons orders. Photographic Print measurements may vary slightly due to actual image size.
Shop this edit of Slim Aarons photographic prints or get in touch if we can assist you with sourcing and custom framing the perfect Slim for your home or creative space.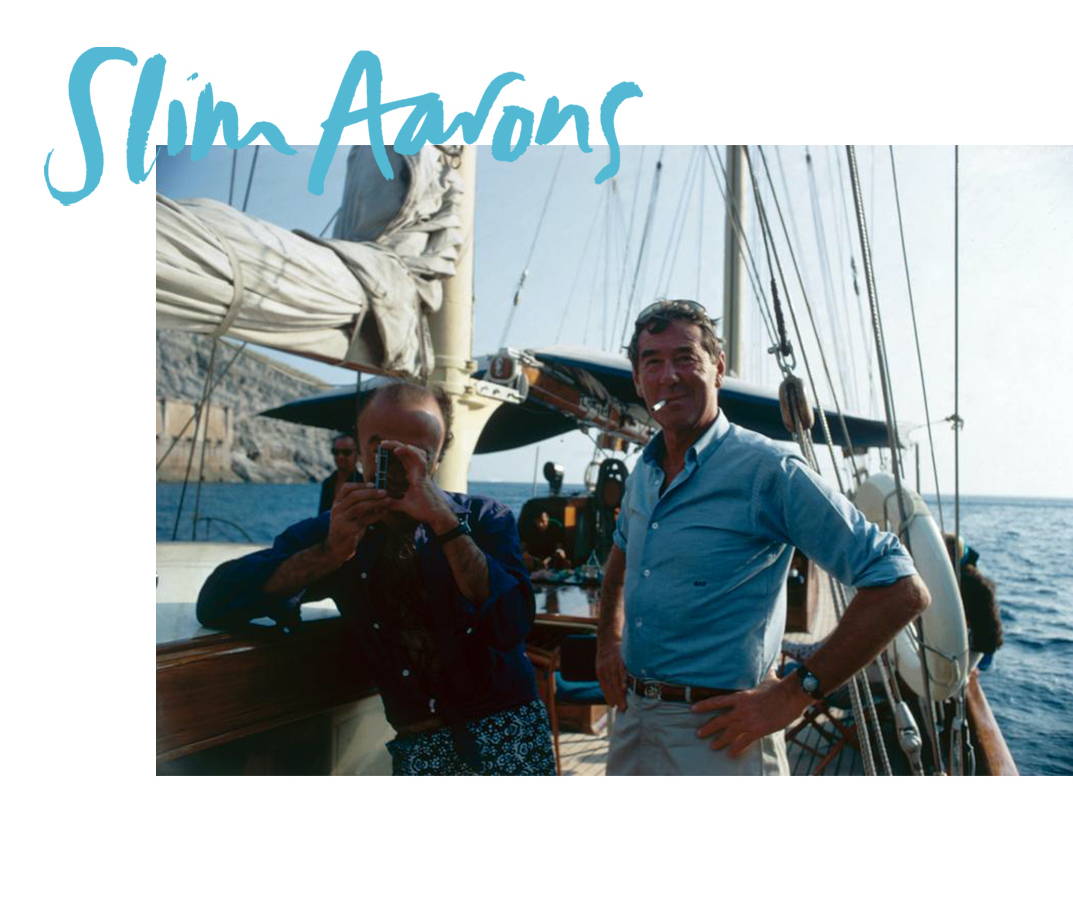 Slim Aarons' photographic works are printed on a traditional photographic paper (Fuji Crystal Archive Matt Finish) with colour C-Type Lambda. This process offers a continuous tone delivering beautifully vibrant and clear colours for these vintage photographs.
Complete your art purchase with quality custom framing by FRAMING TO A T to protect and preserve these archival images.