STILL HERE, JUST WORKING REMOTELY
With Stage 4 Restrictions currently in place for a snap lockdown in Melbourne, our retail spaces will be closed, but we are still here to assist you remotely with your enquiries.
Whether you're after custom framing for a new art purchase, re-framing an existing artwork, assistance with sourcing art or TV-Mirror information, get in touch and we'd be glad to help!
FRAMING TO A T FRAMERS & DESIGNERS have been supplying quality bespoke picture framing since 1989, our product is proudly Australian made and manufactured in-house in Melbourne's South-East.
Our custom framing is conservation quality, meaning every step of the framing process will ensure your artwork, photograph or objects are protected from damage or fading.
Investing in your art to last a lifetime is so important to us and is why we work with premium materials to achieve the highest quality finishes for every framed piece.
Our framing shop offers delivery Australia-wide.
The TV-Mirror is a stylish solution to disguising the TV. When turned off, the TV is hidden and the piece is a beautiful mirror. Designed and manufactured in Melbourne, Australia, our mirror televisions are constructed with high quality materials and expert picture framing techniques for a flawless finish.

SHOP WALL ART, FURNITURE, BOOKS & HOMEWARES
Alongside our wall art prints and framed artworks, you can shop a curated selection of occasional furniture, home décor and home accessories as well as a selection of fashion, art and design books. Complete your interior decorating with beautiful, thoughtful and considered art, quality framing and homewares with FRAMING TO A T.
Shop Slim Aarons prints as seen at home with fashion creative Jordan Turner. These exquisite vintage photographs create a gallery-like focal point in a room, bringing sun-drenched nostalgia, spectacular locations, glamour and fun into your space.
FRAMING TO A T offers premium quality photographic prints from the Slim Aarons archives, owned and housed by Getty Images.
SUSTAINABLY SOURCED MATERIALS

DESIGNED AND MANUFACTURED IN AUSTRALIA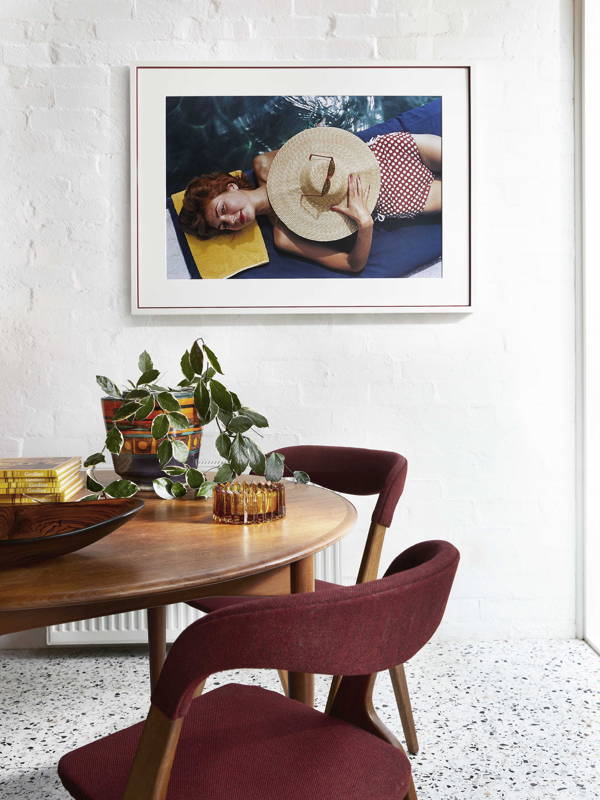 WELCOME TO
FRAMING TO A T FRAMERS & DESIGNERS
Sign up to receive $60.00 off your first online art purchase and be the first to hear about new arrivals and special events.