Styling Francesca Owen's Artful Underwater Photography
You may have caught this photographic print of a graceful underwater swimmer on The Block; an exquisite capture from Francesca Owen's Signature Series. Bringing colour, warmth and movement to interiors, we share some style inspiration of Francesca Owen's abstract photography, beautifully framed in our stores.

Introduced to contestants Eliza and Liberty on The Block by Interior Designer Amelia Barry, the two sisters fell in love with this underwater photography by artist Francesca Owen to bring impact and mood to their bedroom interiors.
With a visit to Amelia Barry's design studio, the team selected 'Glisten 03' from Francesca Owen's collection and Amelia assisted with frame design to complement their interior style. FRAMING TO A T were delighted to custom frame this beauty for the master bedroom, complete with conservation mounting, mat board and premium anti-glare glass, creating an exquisite statement piece.
With a background in artistic swimming, Francesca Owen captures abstract underwater photography, luring audiences in through the elegance and movement of the body. Francesca Owen's works are a beautiful addition to both contemporary and traditional homes; in living rooms, dining spaces, hallways and bedroom interiors and we love offering Francesca's works in our fine art photography range.
We custom framed an edit of photographic works from Francesca's collection and styled them in-store at FRAMING TO A T to capture these prints framed and styled for a range of interiors. We paired her bold works with complementing, strong accent colours for a contemporary styling take and the works in a more muted colour palette are styled in-store with soft, romantic and neutral tones.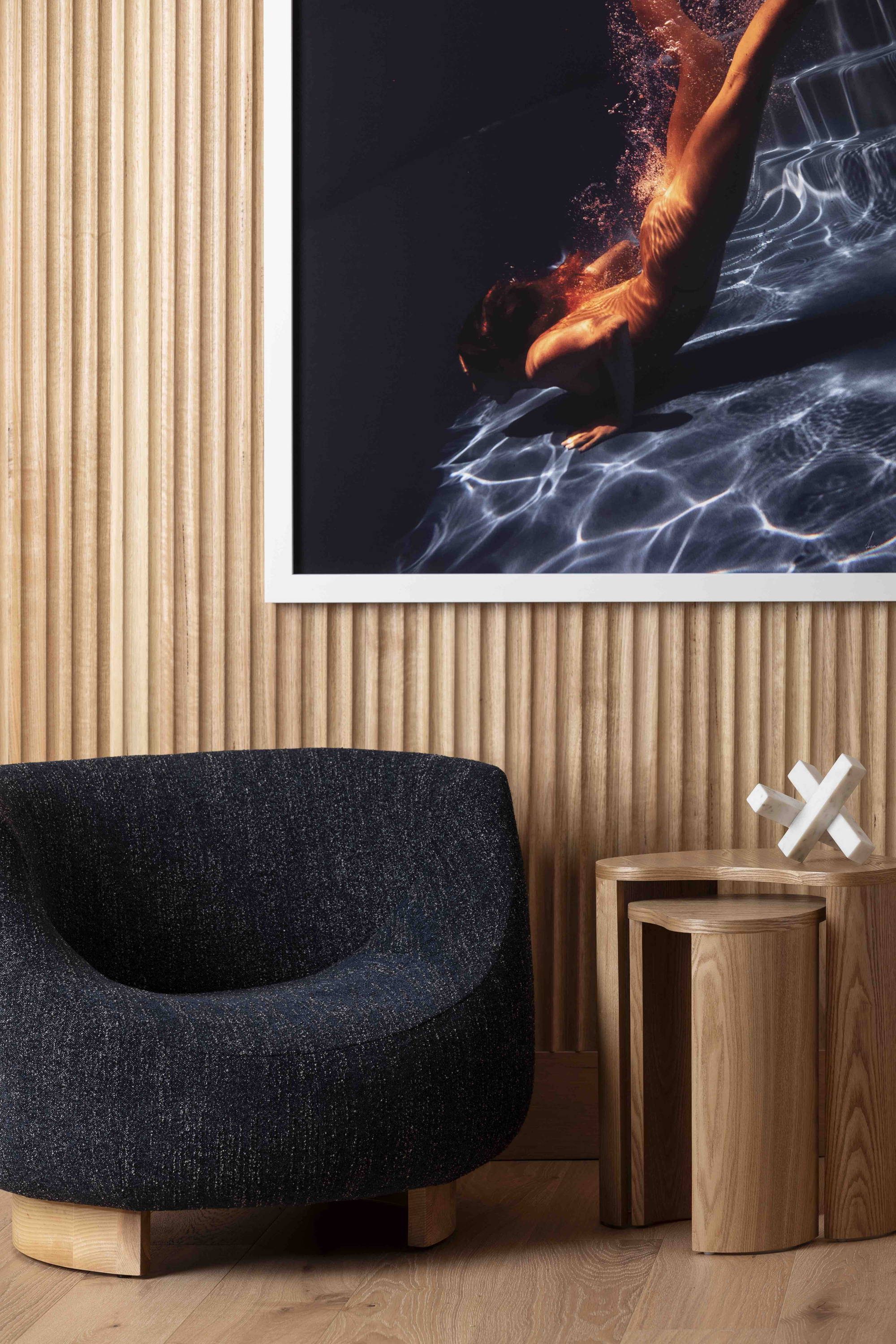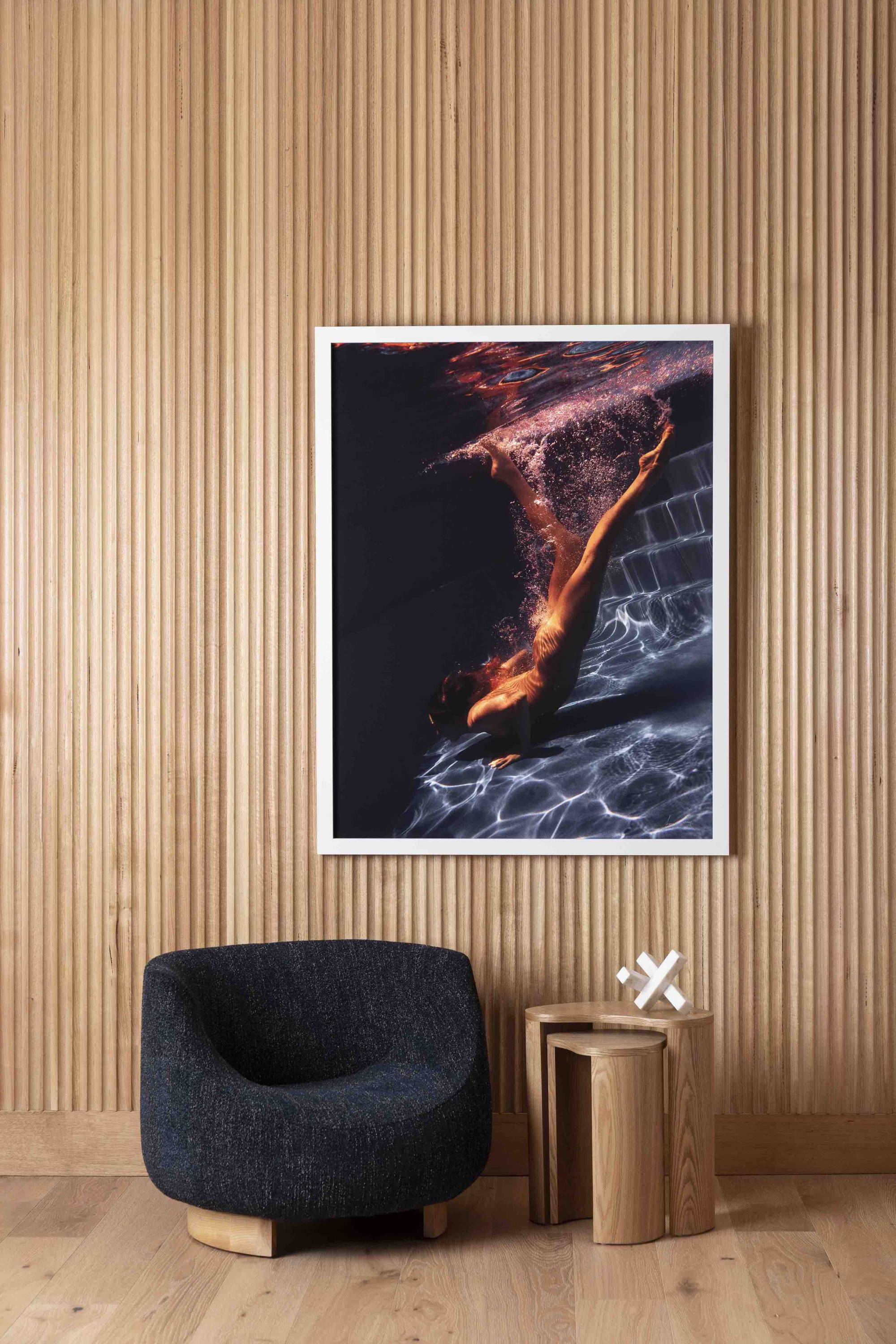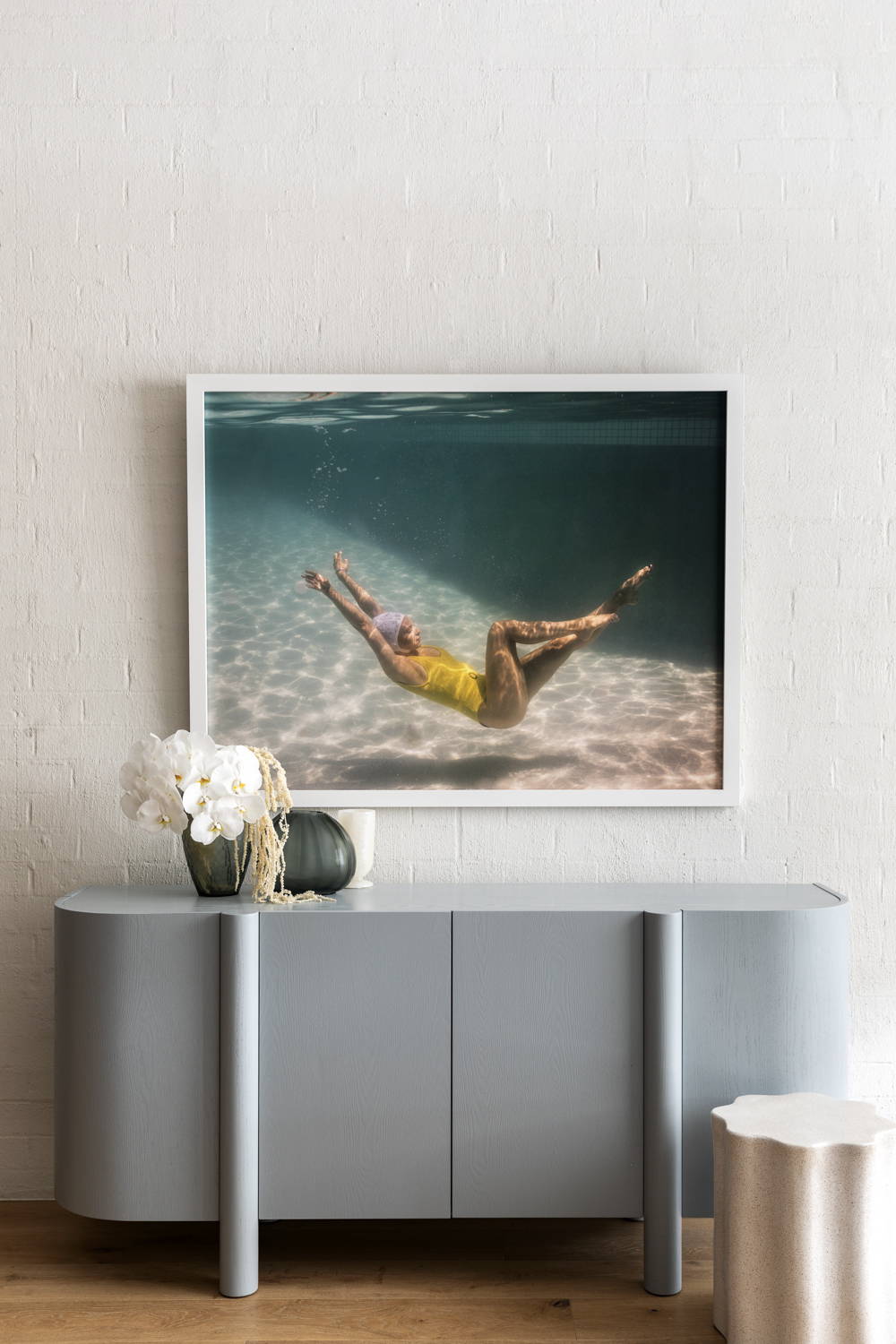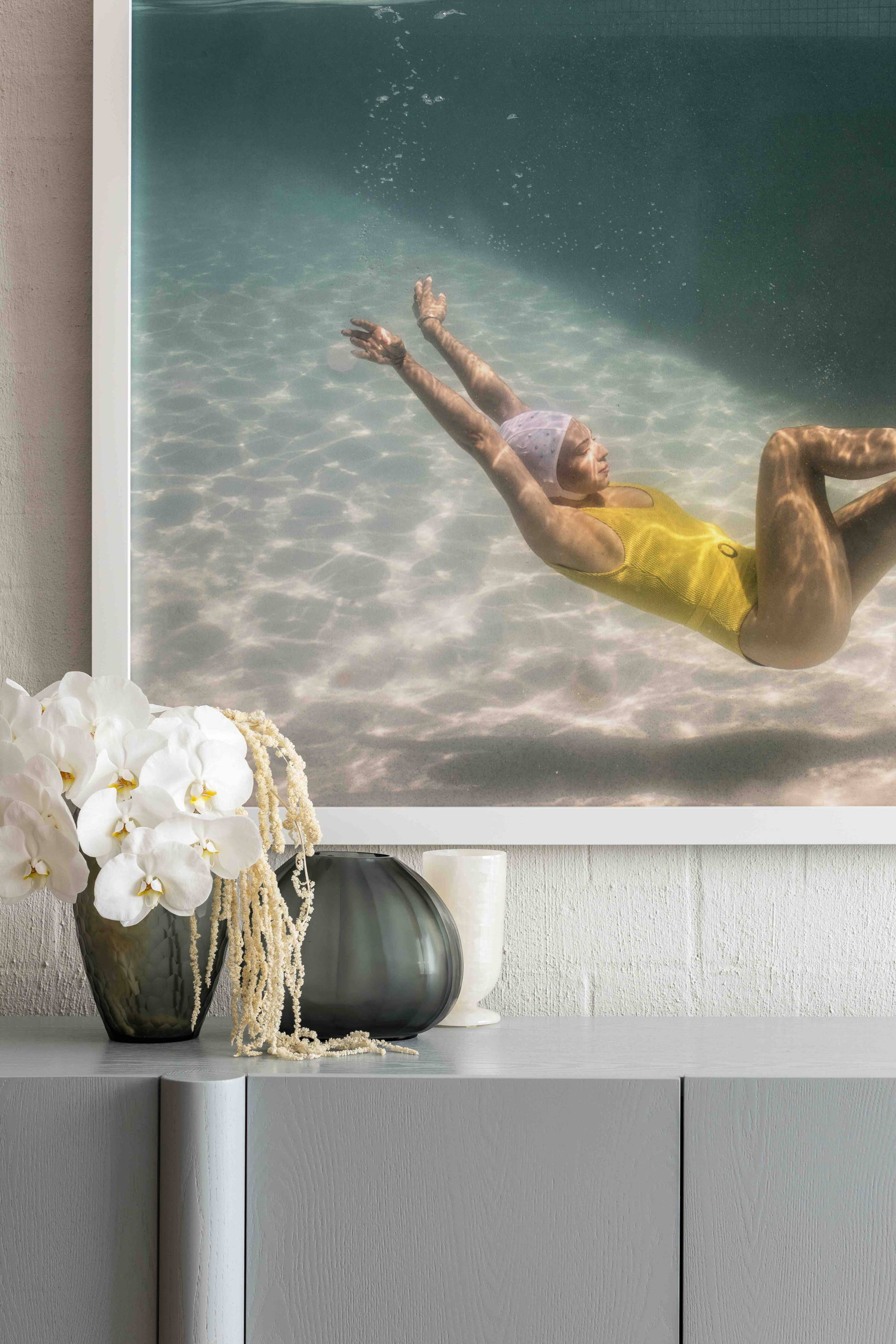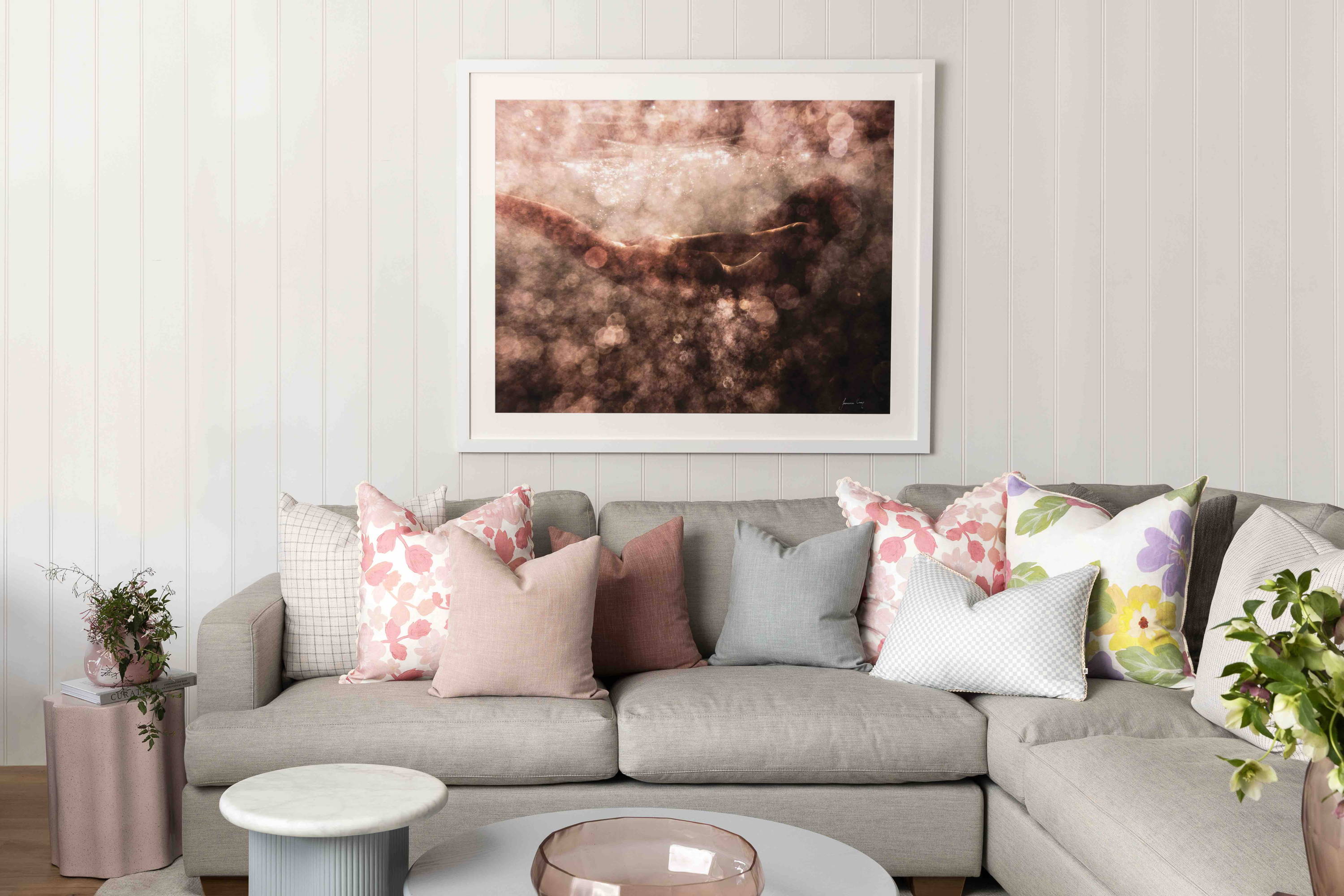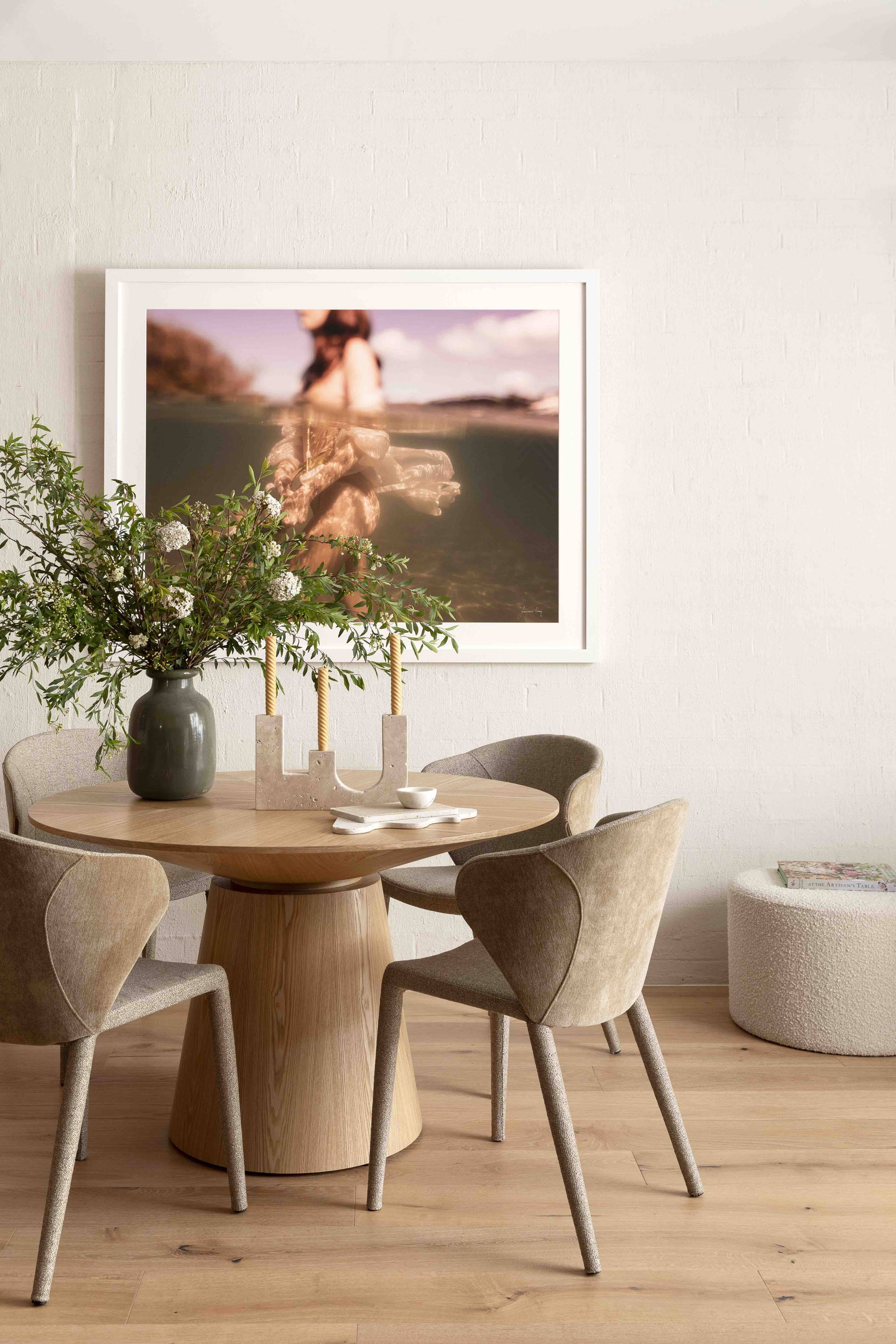 G
et in touch
to explore custom framing styles to complement your interiors and artwork. Shop with FRAMING TO A T online, visit one of our three Melbourne stores, or reach out for
assistance with art size, frame design and glass choice for your home or creative space.