Inspired by Danish Design, Introducing the Contemporary Curve TV-Mirror
A must-have product for minimalist interiors; the Contemporary Curve TV-Mirror is a multi-functional, beautifully crafted mirror design with TV hidden behind the mirror. With a nod to Danish design, created with simplicity, functionality and elegance, this TV-Mirror is crafted in collaboration with Sydney furniture makers The Wood Room, to produce this unique frame with curving corners.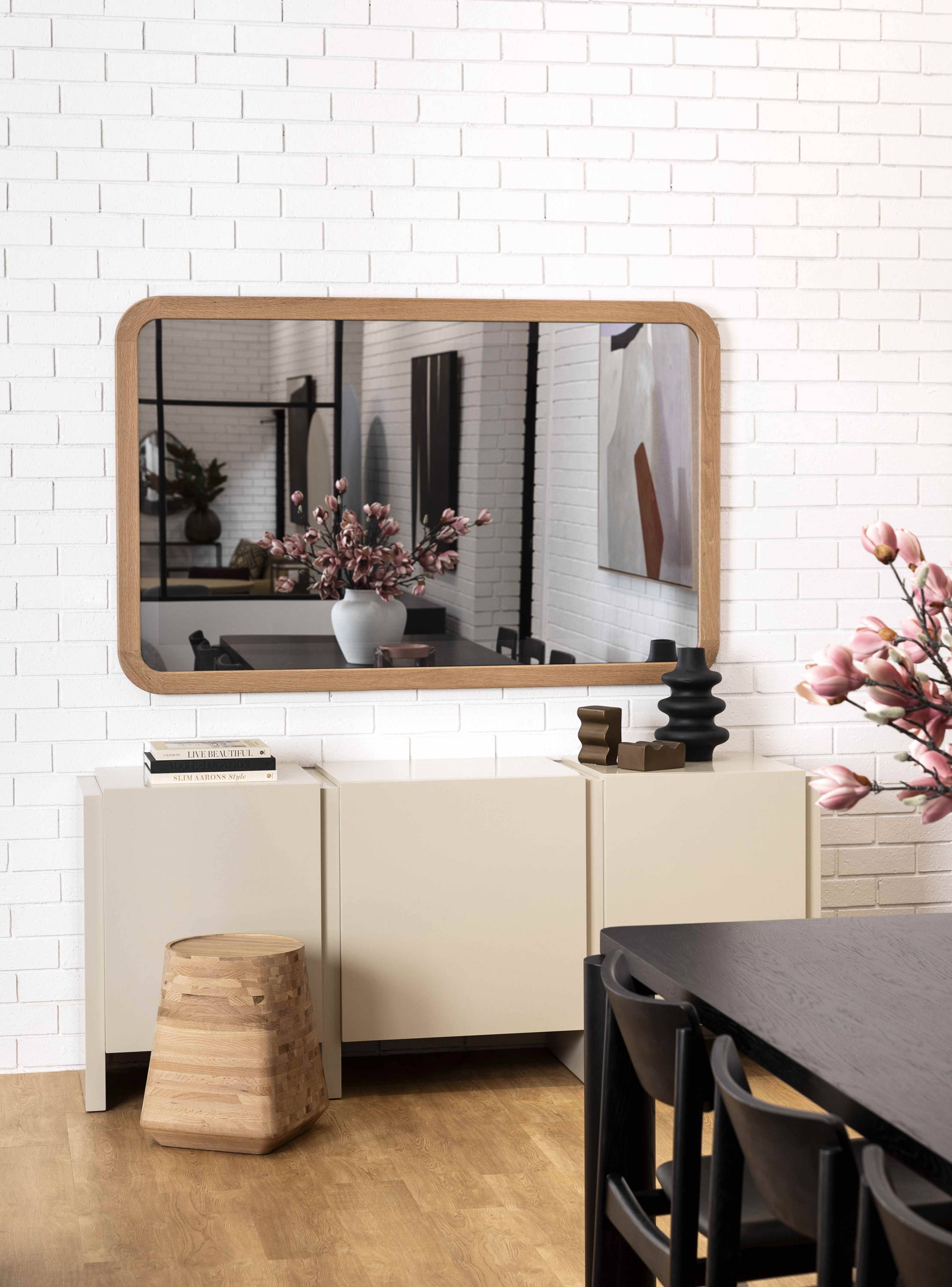 With quality of design, product and service at the core of our work at FRAMING TO A T, it is a pleasure to work with
The Wood Room
team to produce the unique curving frame design, made to order, for each of our Contemporary Curve TV-Mirror orders. We complete the design with our TV-Mirror glass and a Samsung Smart TV, in-house at FRAMING TO A T.
Our custom made TV-Mirrors meet a need in the interiors industry, disguising the TV in beautiful interiors with an exquisite mirror. A natural extension from our picture framing expertise at FRAMING TO A T, our TV-Mirrors can be created with any frame style to complement our clients' homes and corporate spaces.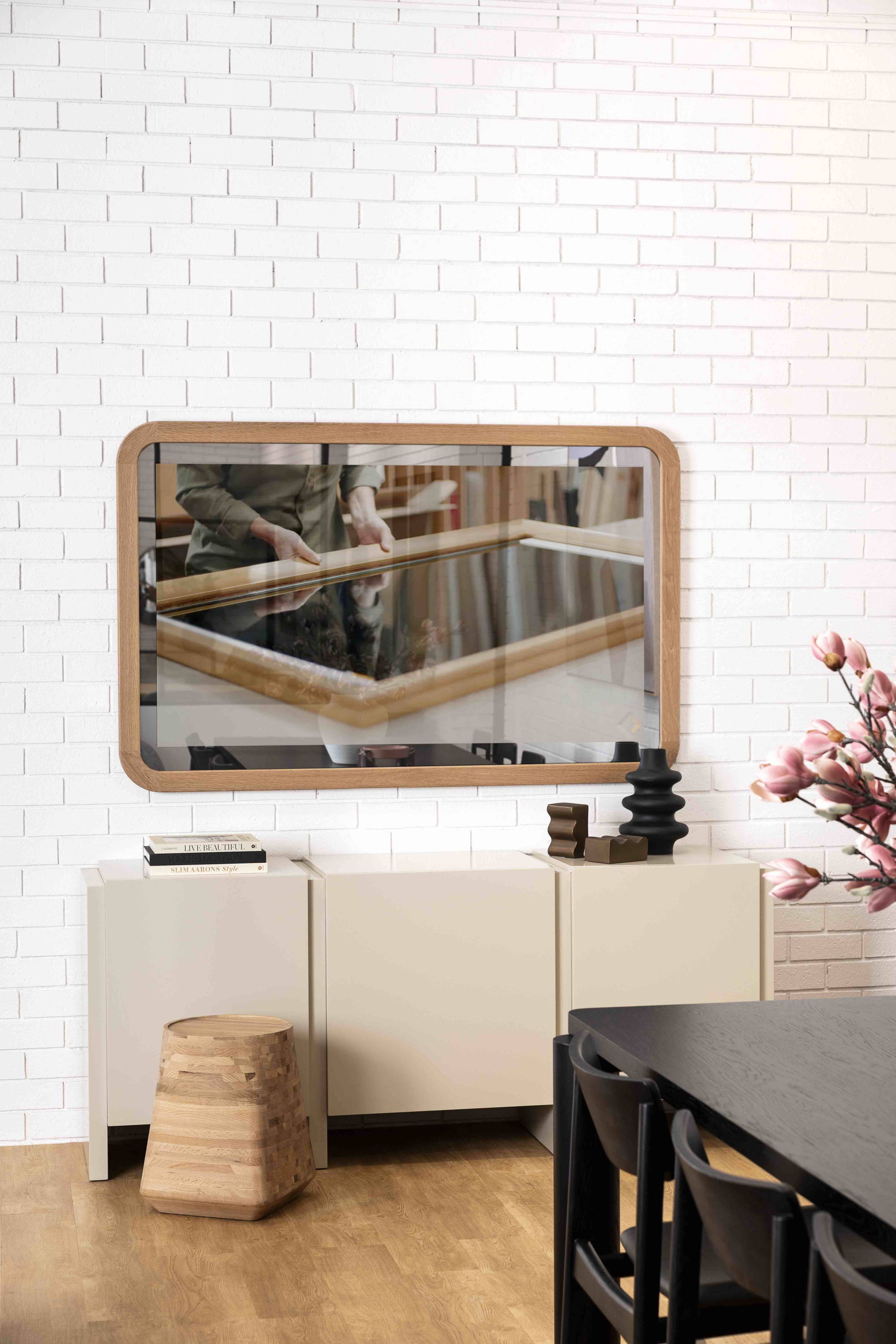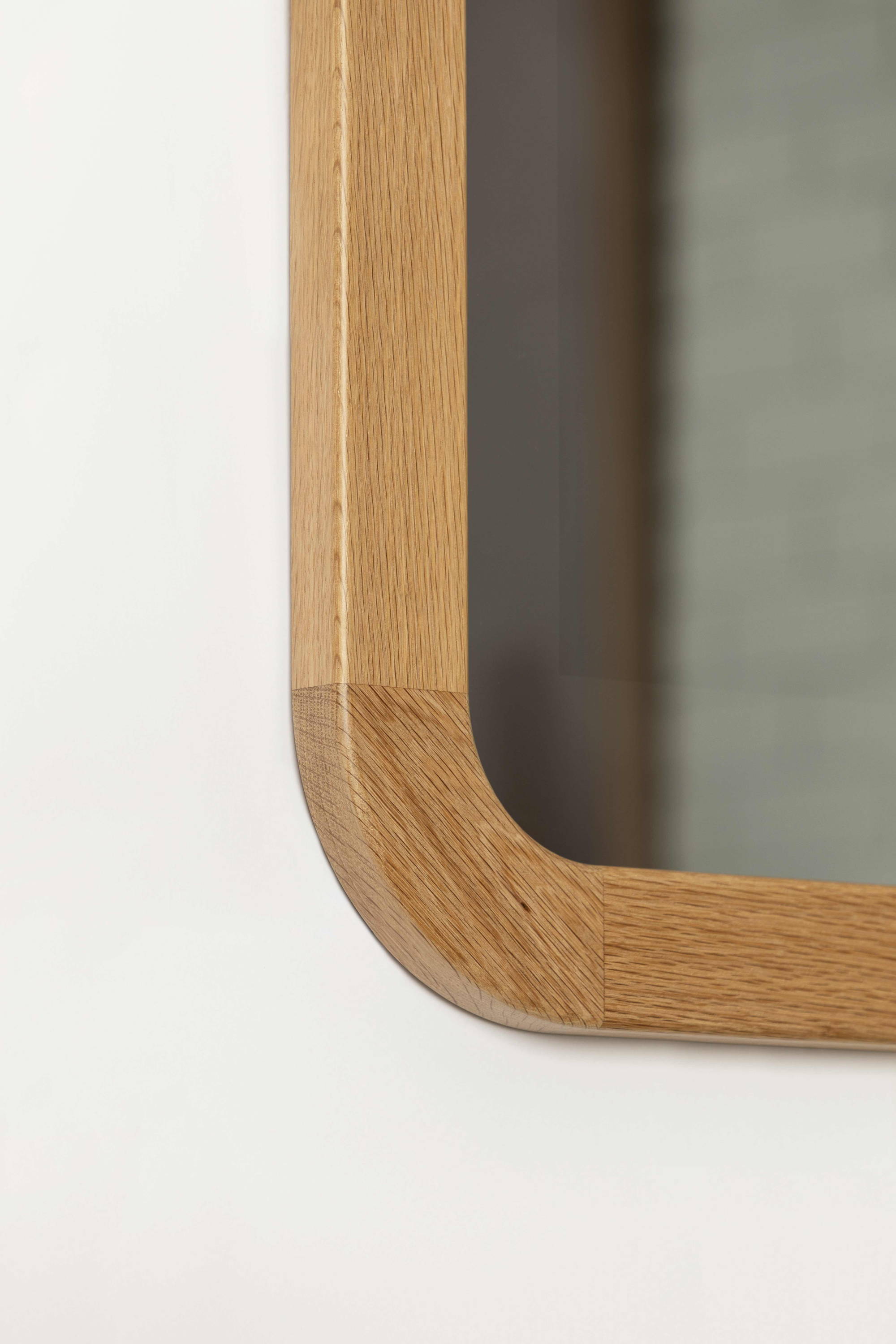 The Contemporary Curve TV-Mirror brings an architectural finish to your interiors, while disguising the TV behind the mirror. For this particular TV-Mirror pictured, we completed the design with the Samsung Frame TV. This Art TV model allows the viewer to watch the TV, use the art function or when the TV is off, enjoy the TV-Mirror as an elegant mirror.
With each TV-Mirror made to order by FRAMING TO A T, our customers can request a model of TV most suited to their use. One consideration for the Frame TV model is that it comes with a separate One Connect box, rather than the tech sitting streamline within the TV such as a QLED model. If the Frame TV / Art TV is a customer's preferred model, this box does need to be taken into account in the surrounding interiors. For this TV-Mirror installed at the
GlobeWest Melbourne
Showroom, a console is styled beneath the TV-Mirror to hide the box and cabling.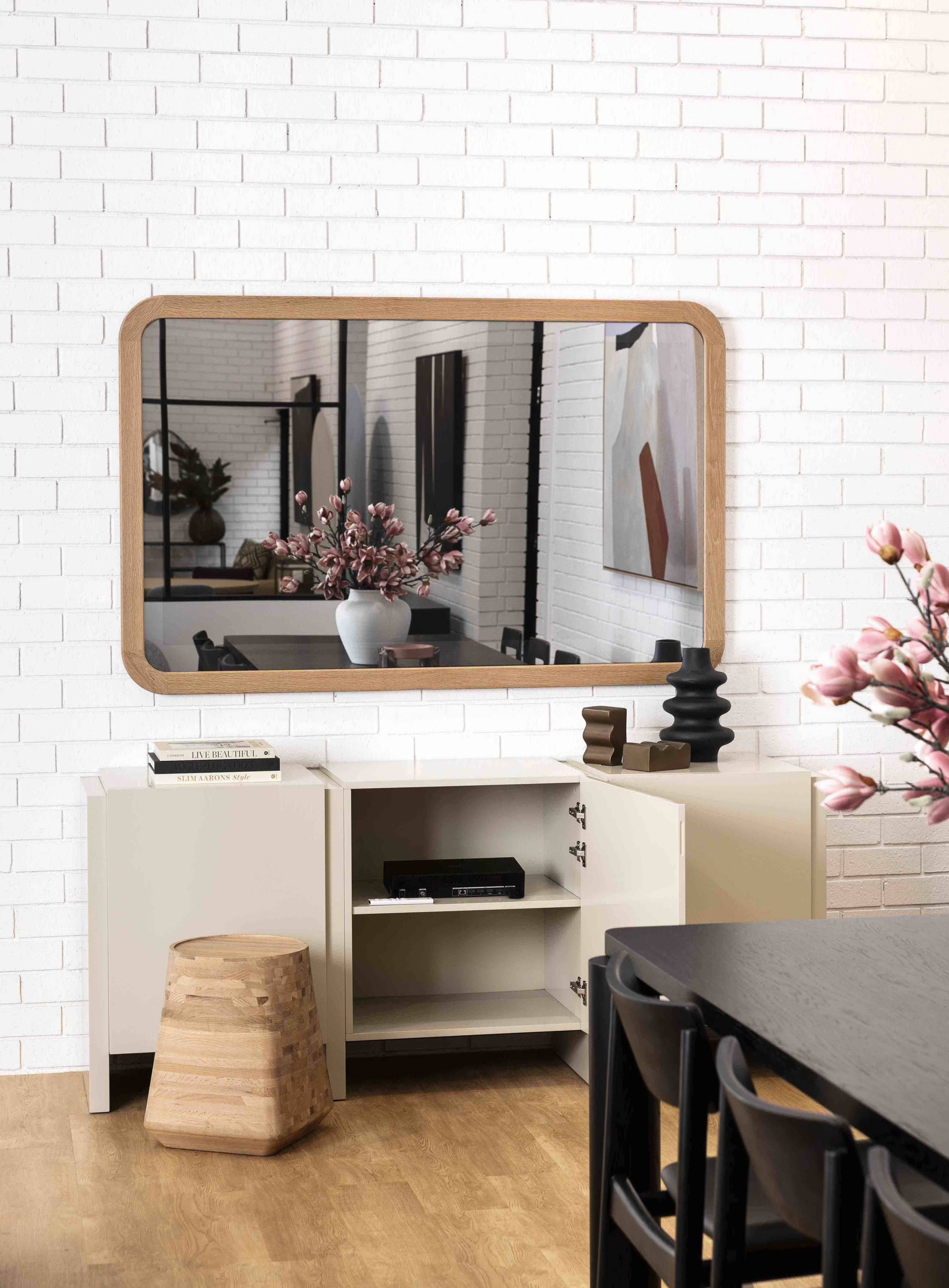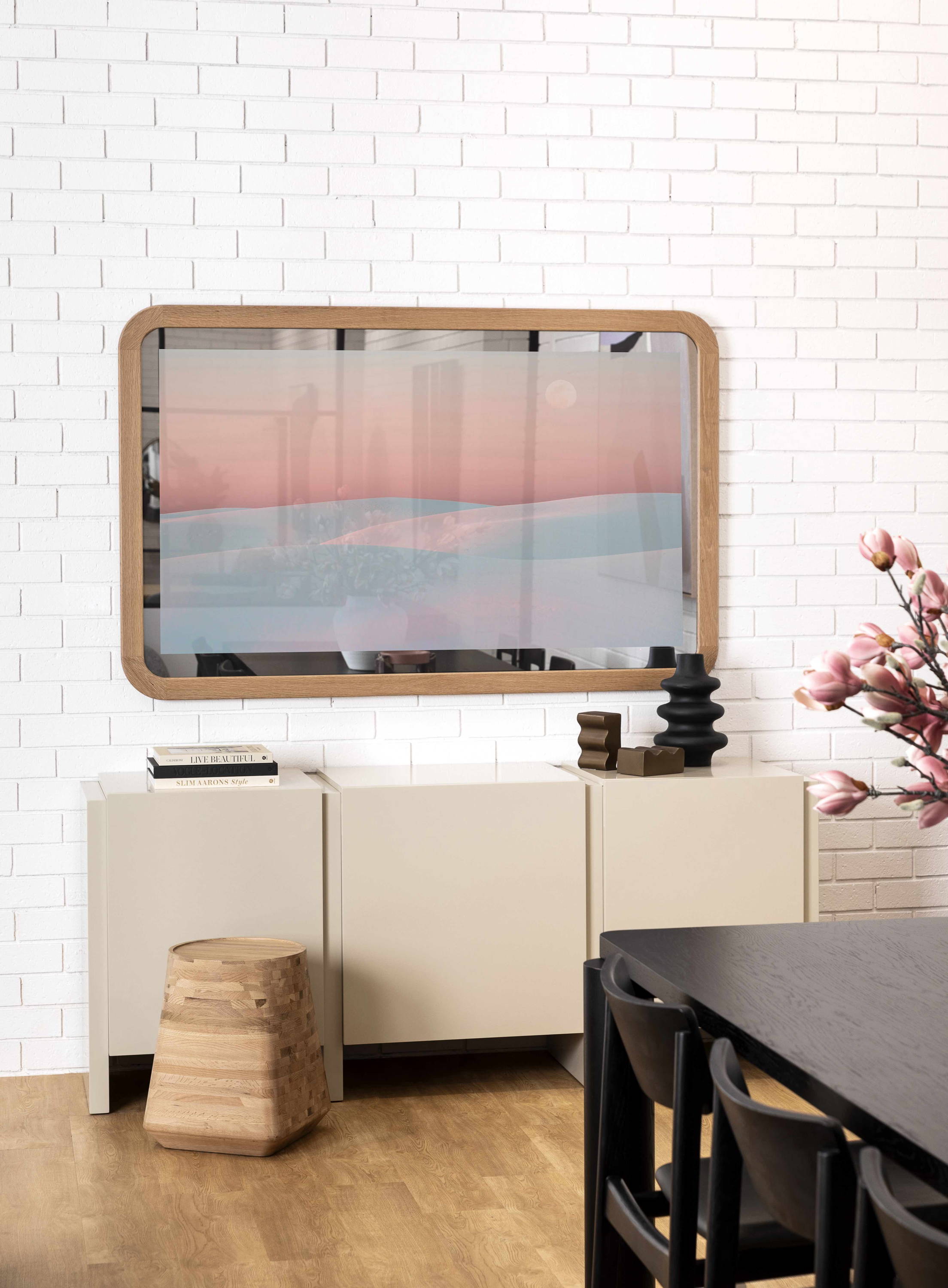 With each Mirror TV custom made in-house by our expert picture framers,
get in touch
to explore the perfect design for your interiors. From
contemporary interiors to traditional homes, e
xplore
this edit of frame options
to select from, reach our to our design consultants, visit your nearest store location, or
shop TV-Mirrors
by FRAMING TO A T online.