How to Custom Frame a Puzzle
Have you ever purchased a puzzle that features an artwork from your favourite artist?
We share with you some frame designs to complement this jigsaw puzzle, featuring a fun, floral Kimmy Hogan artwork.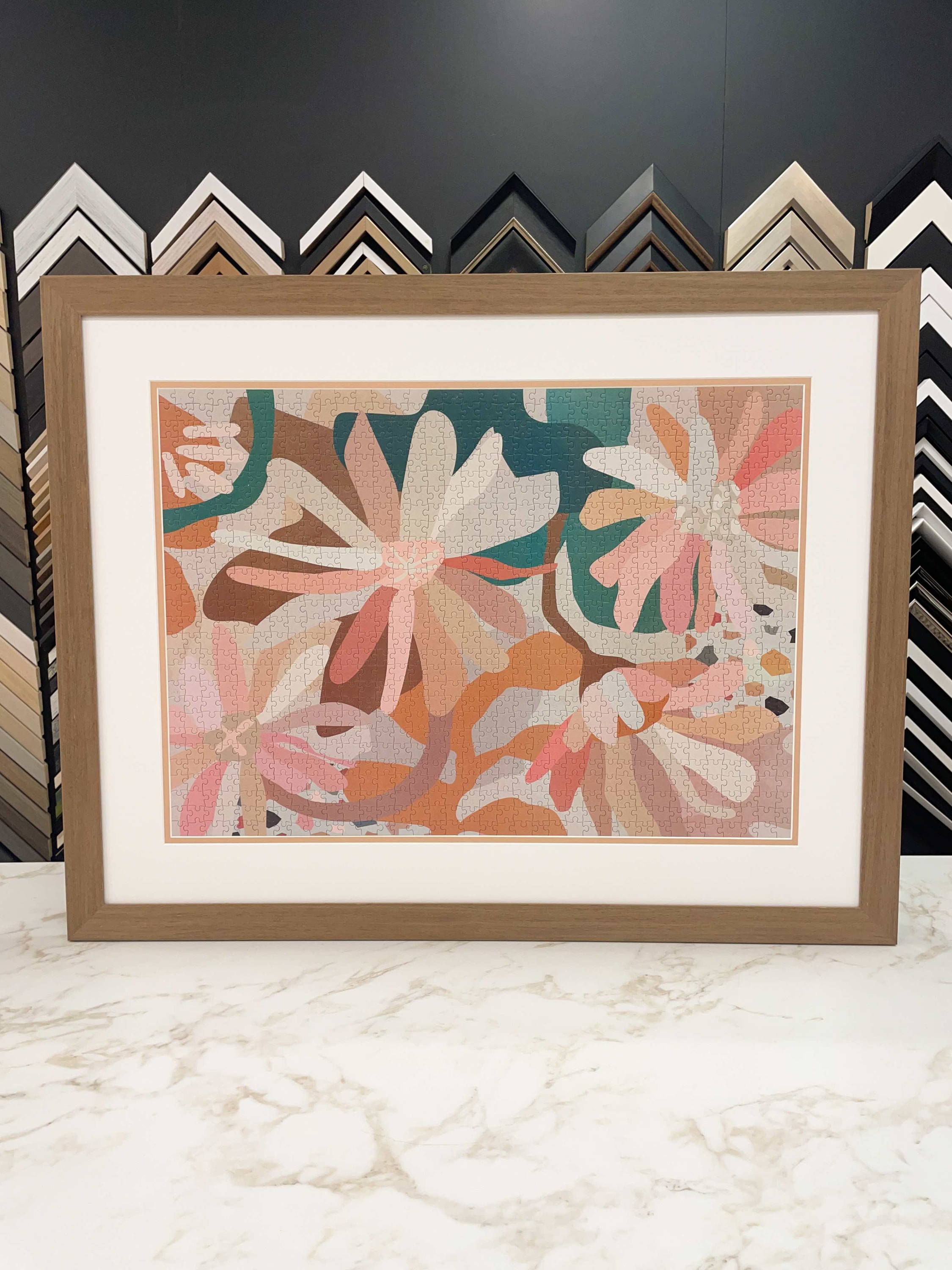 We created a video sharing some unique framing options and inspiration for custom framing a puzzle.
Our Creative Director Cath guides us through selecting complementing mat board colours, choosing a unique colour palette and a few choices of frame to work for each combination.
Our recommendations with colours and custom framing design is always guided by our customers' personal style and tastes.
It's important for the custom framing to work beautifully for the artwork, but also your interior style.
If you're interested in finding out more about frame design for a puzzle and how to frame a jigsaw, watch our video, or get in touch!
If you have an art puzzle at home that you have been thinking about having framed, we suggest bringing the piece into the framers on a board, secured with glad wrap to transport the puzzle safely.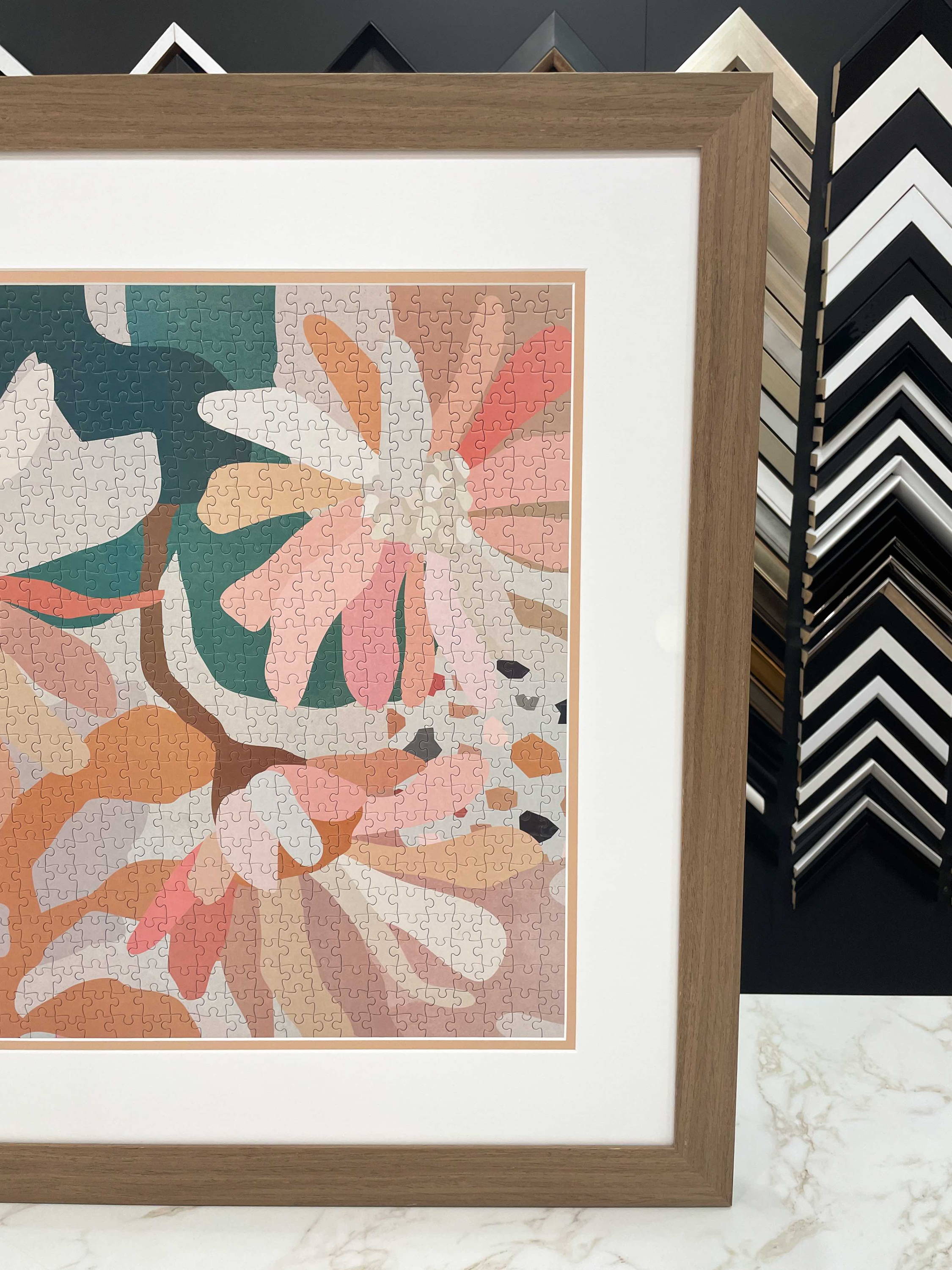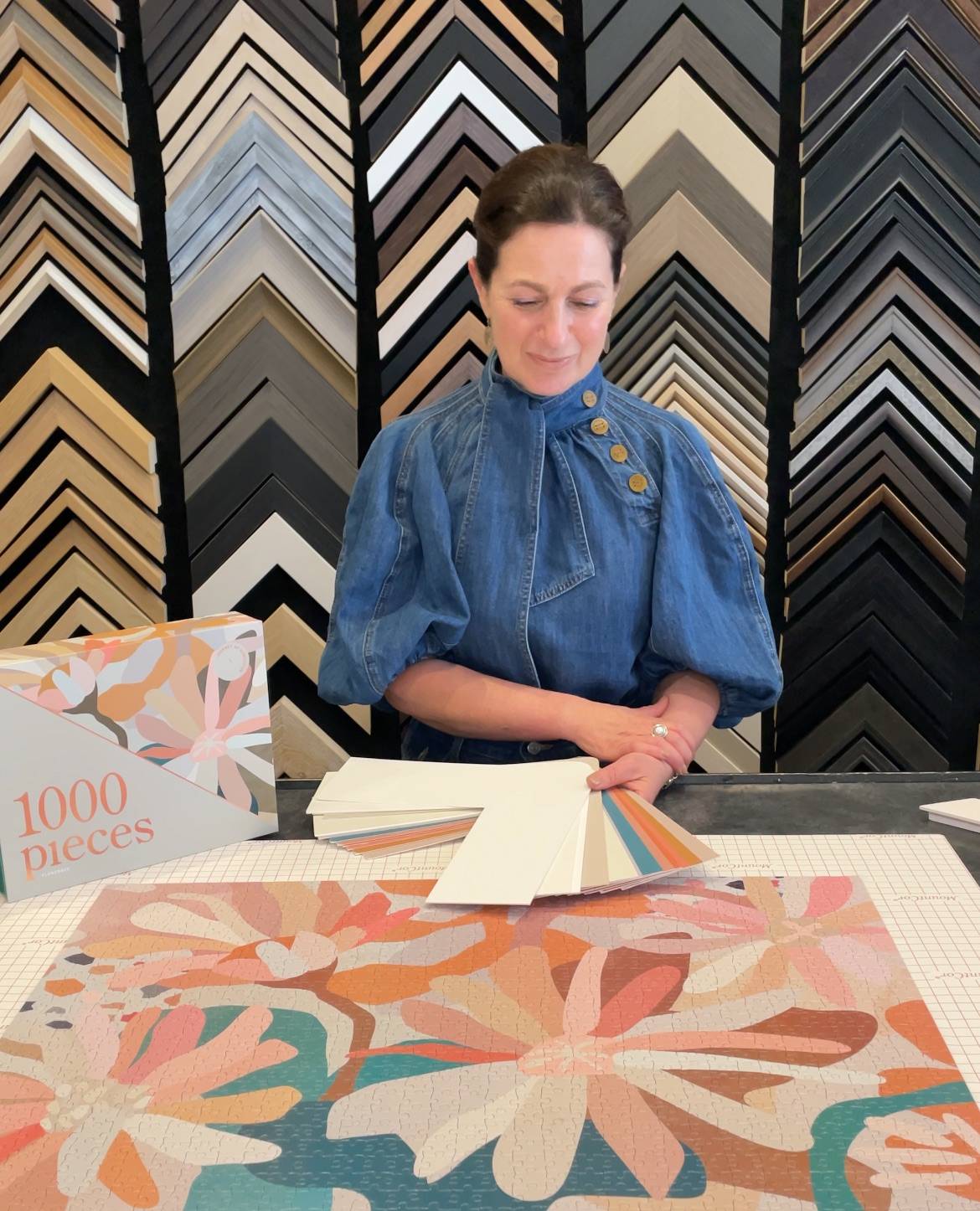 We look forward to seeing all of the puzzles that our customers have spent the time creating and are keen to explore having them custom framed!
Contact us or visit us in store for custom framing advice and assistance.