How to Custom Frame a Degree
We share the process for conservation custom framing your degrees to achieve a timeless design, and to protect and preserve your degrees and qualifications.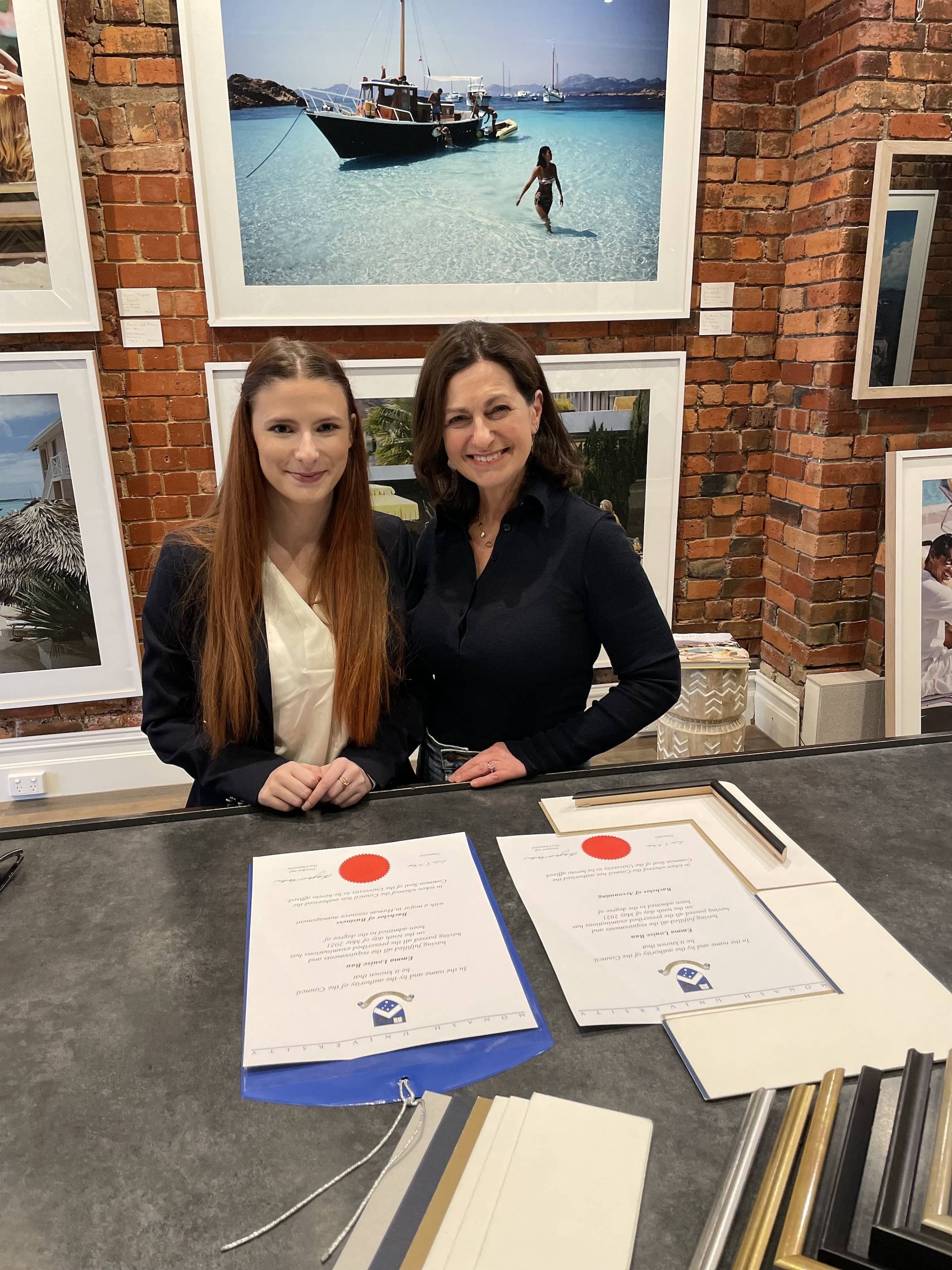 We created a video where we capture a design consultation with our Creative Director Cath, as she walks our customer Emma through selecting custom framing for her degrees.
Emma was excited to have her degrees framed after graduating and loved the experience of selecting her own unique framing.
Cath shares the importance of conservation custom framing your degree to last a lifetime, and shares the steps and wide range of frame options to select from here at FRAMING TO A T.
A huge congratulations to Emma on her amazing achievements, thank you for trusting us with your degrees, it was a pleasure to complete them with this elegant custom framing design.
In a design consultation, together with our customers, we look at selecting complementing mat board colours, frame style and choice of glass.
With over 30 years experience of quality custom framing in Melbourne, when custom framing a degree, our focus is to not only achieve a beautiful visual design, but a professional finish, with conservation materials so that the degree is treated safely and is protected within the framing.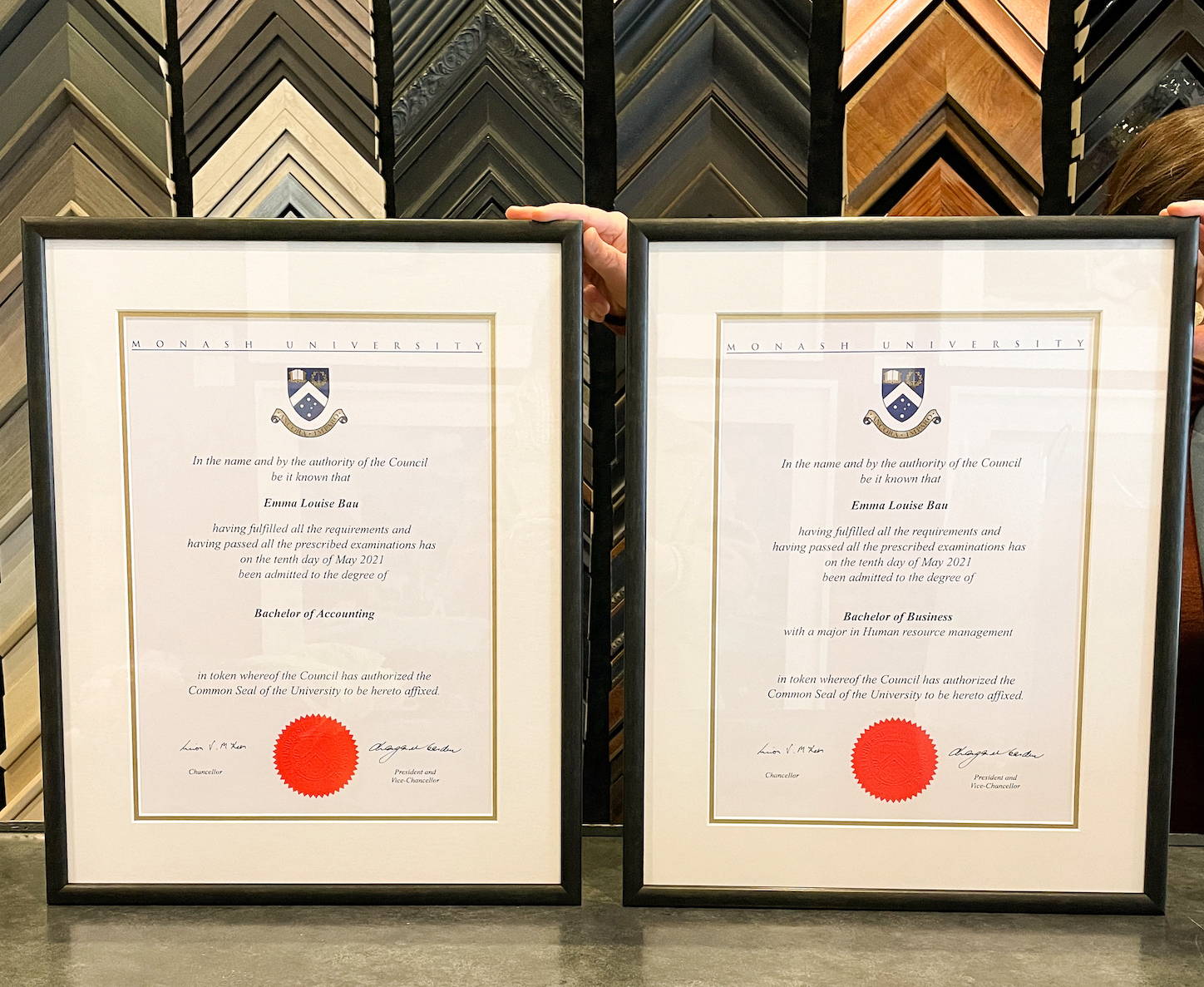 If you have recently graduated, or if your degrees or qualifications are filed away, you may be excited to custom frame them to enjoy your degree all framed up in your study or office interiors.
At FRAMING TO A T, our Design Consultants will work with you to create a custom framing design that complements the art piece, works with your interiors and suits your personal style.
Contact us or visit us in store for custom framing advice and assistance.