How to Custom Frame a Dress
We see so many exquisite pieces and hear wonderful, moving stories at the counter when our customers bring their treasured art and objects in store for custom framing. This dear little dress was brought in store by one of our customers to be framed and we were honoured to assist.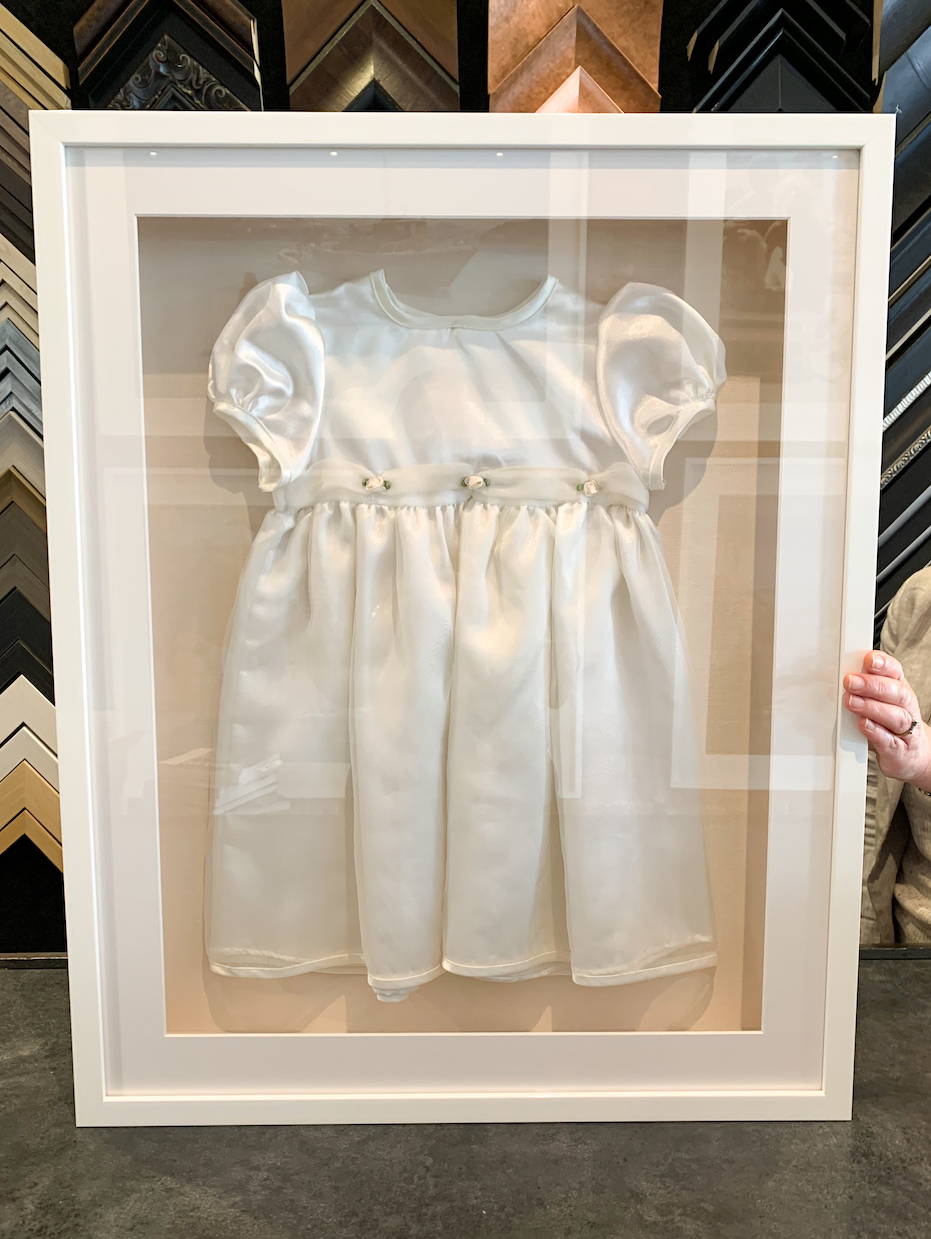 Our customer had kept this beautiful dress, worn by her granddaughter as a baby at a wedding, for years and years, to give to her granddaughter as a gift for her twenty first birthday. She had saved this dress and this idea for all this time and we were so moved by our customer's story.
Watch our video talking you through how we custom frame this special gift.
Each framed piece by FRAMING TO A T is constructed with a focus on conservation to protect and preserve your art and artful objects. Our team have hand sewn the dress to a conservation backing and have used a 3D-style of framing. The colours of mat boards chosen and the gloss white frame are a beautiful complement to the piece as well as for our customer's style.
At FRAMING TO A T, our Design Consultants will work with you to create a custom framing design that complements the art piece, works with your interiors and suits your personal style.
Contact us or visit us in store for custom framing advice and assistance.