Sourcing Art for Country-Inspired Interiors
For interiors with an earthy or country influence, we share some of our favourite artworks, as seen on The Block.
Working alongside Channel 9's The Block for another year, we were delighted to hear the brief for Scott Cam's miner's cottage interiors and propose some art options for this exquisite country property.
As well as completing Scott Cam's home with two exquisite
TV-Mirror designs
, we were glad to suggest, source and custom frame some beautiful framed artworks.
With The Block homes based in Gisborne, Victoria, on acreage with country views, artist Debbie Mackenzie came to mind with her calm, soft and green Australian landscapes, as well as Slim Aarons'
'Palm Spring Riders'
, circa 1970.
There are many iconic Slim Aarons prints in the vast archives of vintage photography which have become very well-known. The fun seventies fashion, mid century architecture and beachside landscapes have been adored in many Australian homes, however there are so many images by Slim Aarons with a completely earthy feel, different from the glossy poolside parties and lavish estates.
'Palm Spring Riders'
and
'Early Riders'
capture a desert landscape with horse riders navigating the tall Washtonia palms creating an exquisite scene, ideal for homes with neutral, earthy or contemporary-country interiors.
After visiting Scott Cam's home and seeing his Slim Aarons print in the kitchenette/study, contestants Jenny and Dylan were inspired to introduce this beautiful photographic print from Slim Aarons' archives to their guest bedroom interiors, and opted for
'Early Riders'
in the landscape orientation.
Peninsula-based artist Debbie Mackenzie creates exquisite original art and limited edition prints. The petite
Australian
landscape print
'Shallows'
, was the perfect artwork to
introduce to
Scott Cam's bathroom with a
contemporary-country feel.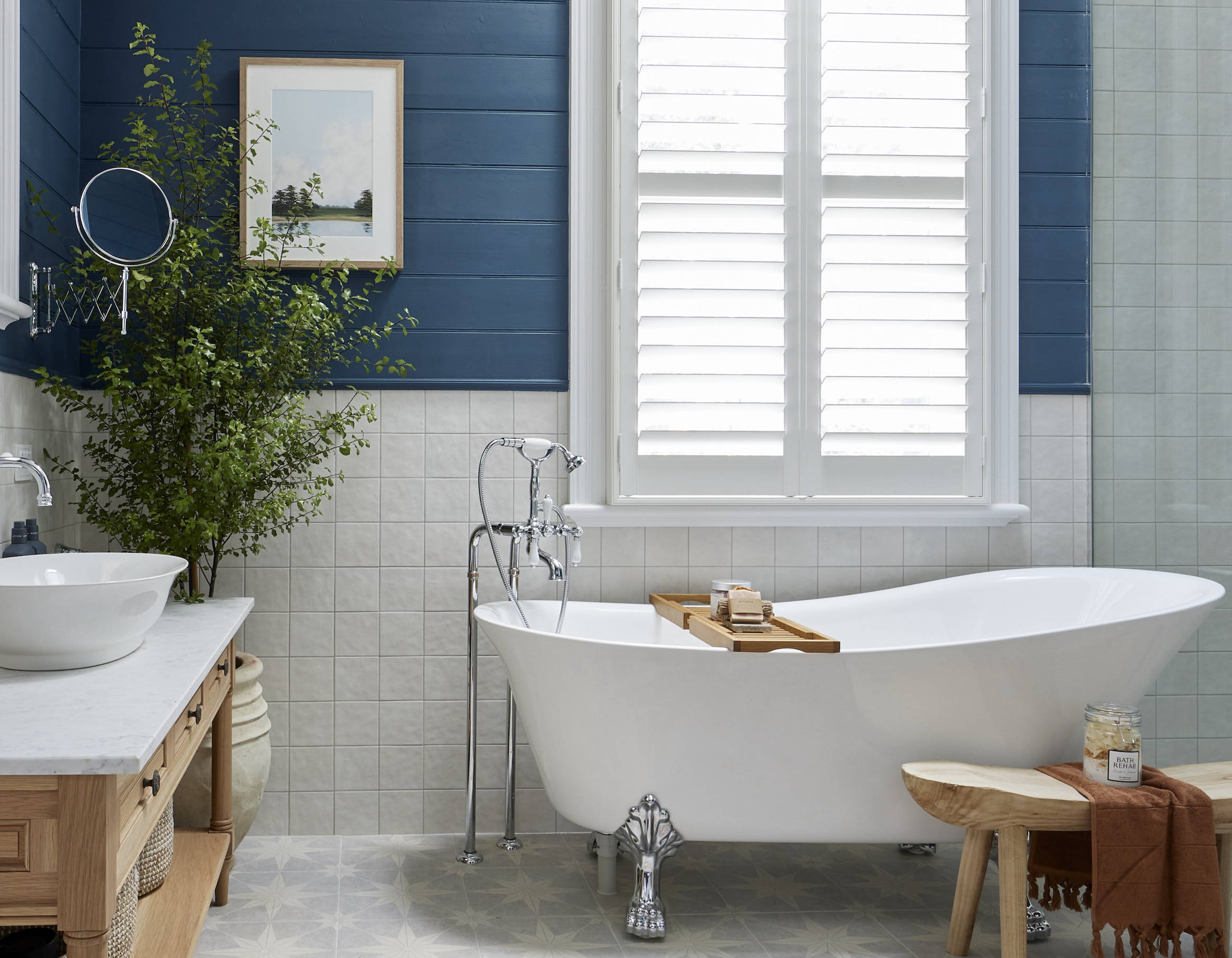 G
et in touch
to explore custom framing styles to complement your interiors and artwork. Shop with FRAMING TO A T online, visit one of our three Melbourne stores, or reach out for
assistance with ideal art size, frame design and glass choice for your home or creative space.