A CONTEMPORARY TV MIRROR
FOR SARAH AND GEORGE ON THE BLOCK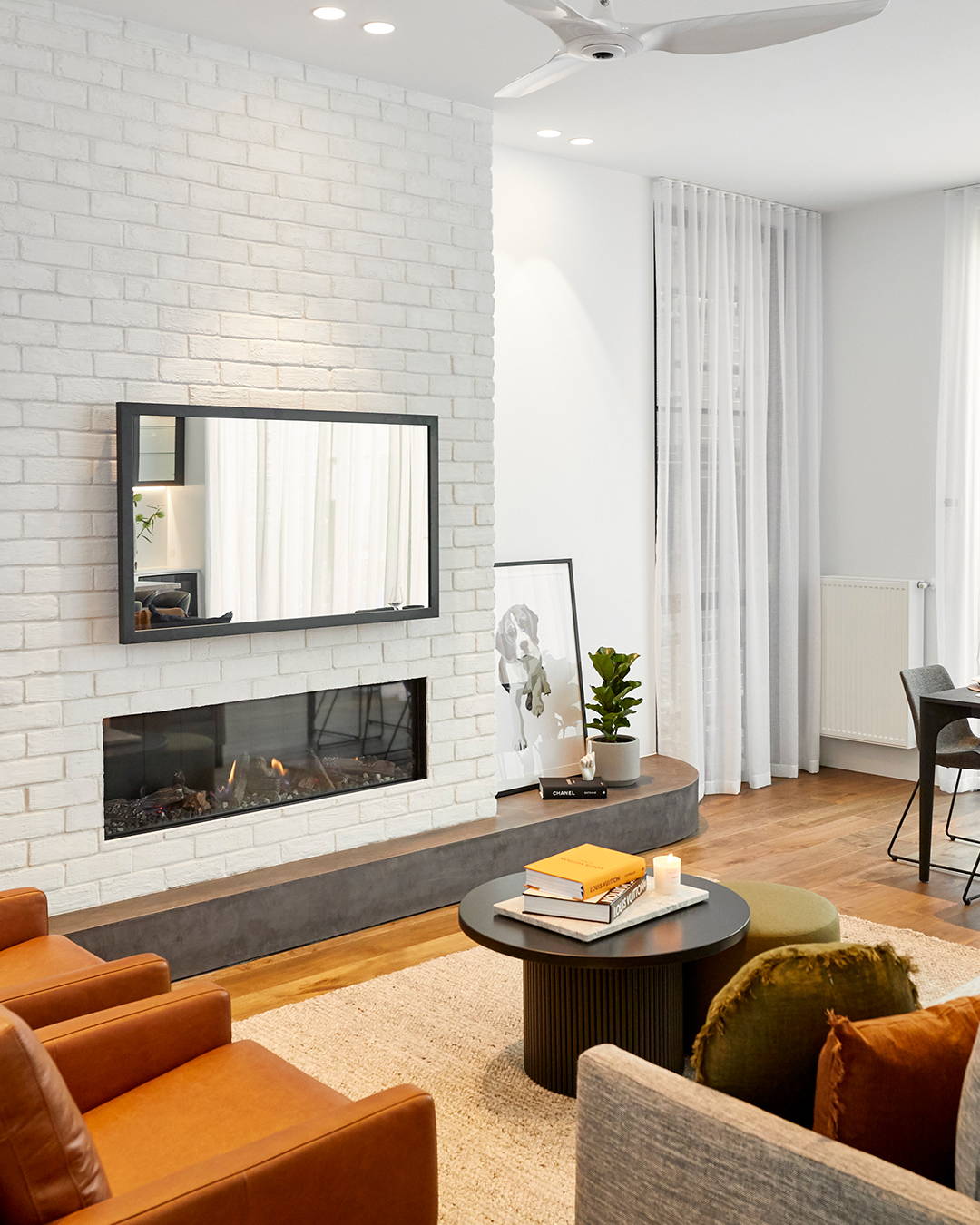 Sarah and George chose a matte black frame for their Mirror TV, creating a modern, minimalist finish for their contemporary space. The matte black was a perfect frame for this piece to complement the subtle black features in the room like the coffee table and the legs of the occasional chairs and dining room chairs.
In this Living and Dining Room, the reflection of the TV-Mirror is showcasing the beautiful details in the kitchen and on some angles, the soft, white sheers. The grey, smoky finish of the TV-Mirror glass also brings a warmth to the crisp white and black interiors and is a good complement to the glass fronted fireplace.
When we are assisting our customers with designing a TV-Mirror for above the fireplace, we look at the measurements of the space and surrounding features to come up with perfect TV size and frame choice. With this TV-Mirror installed on the brickwork of the chimney, the 55" TV size balances well with both the width of the brickwork and the modern fireplace inset below. Each TV-Mirror we create is custom made, considering all of these aspects, as every home and installation scenario is so different.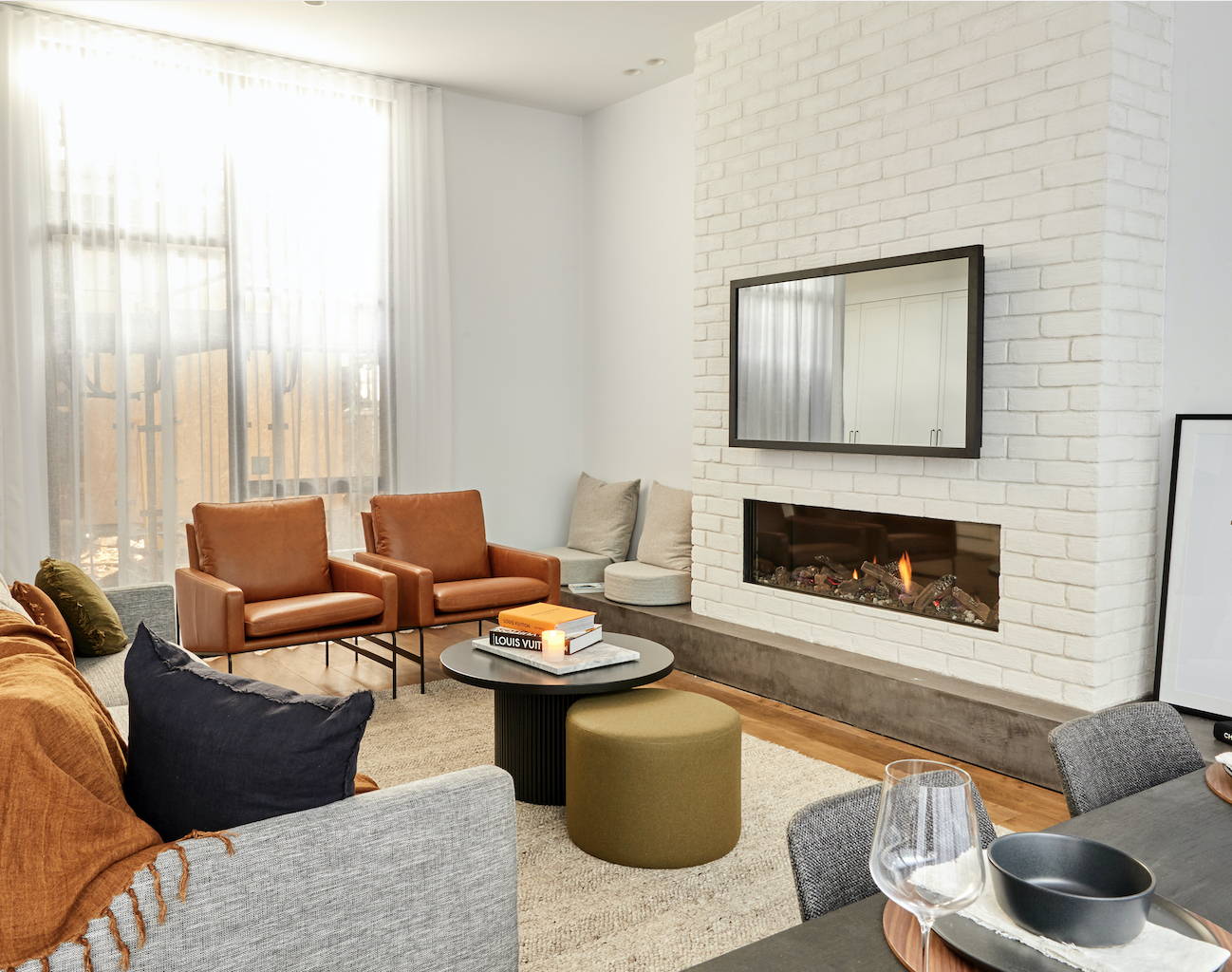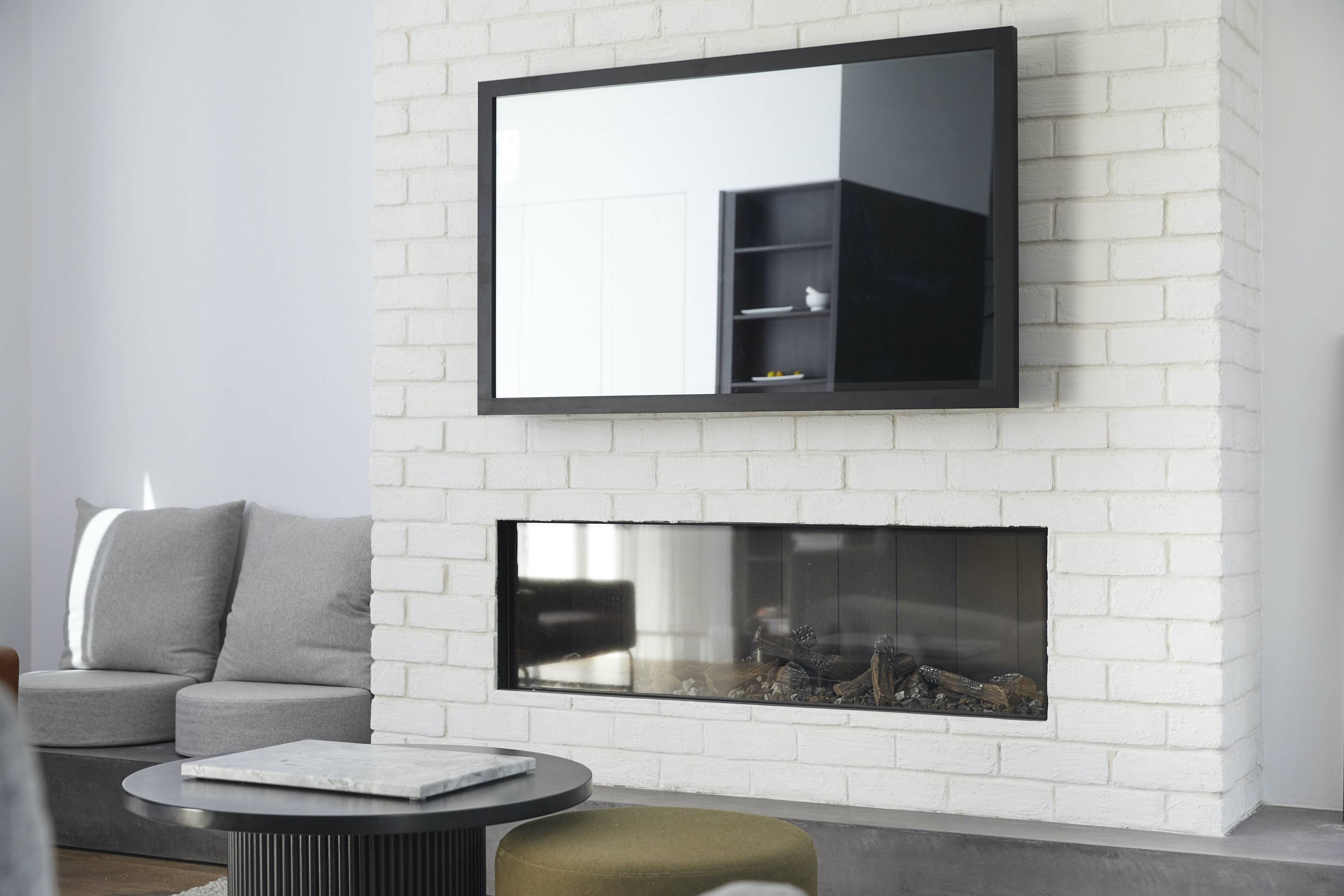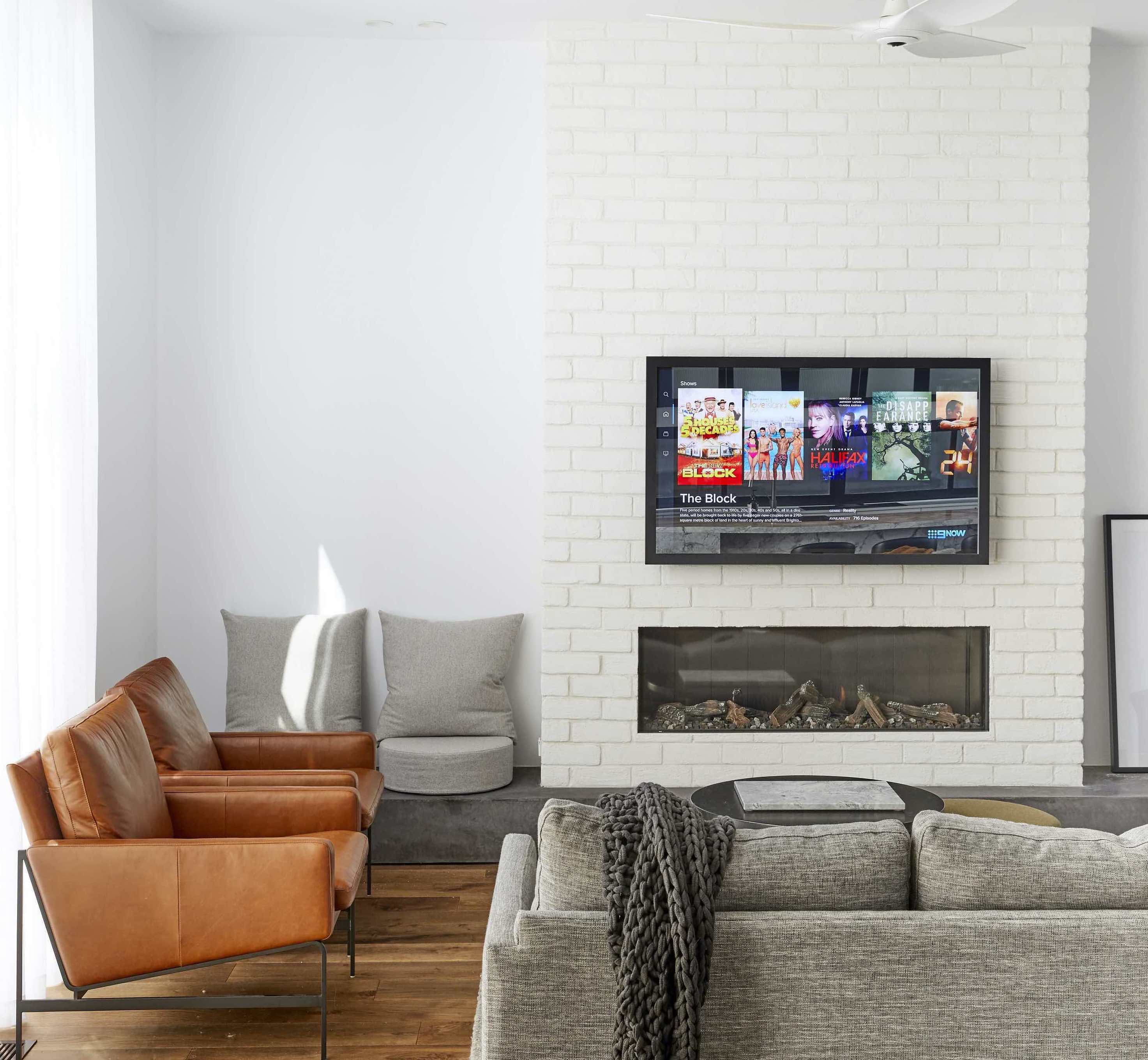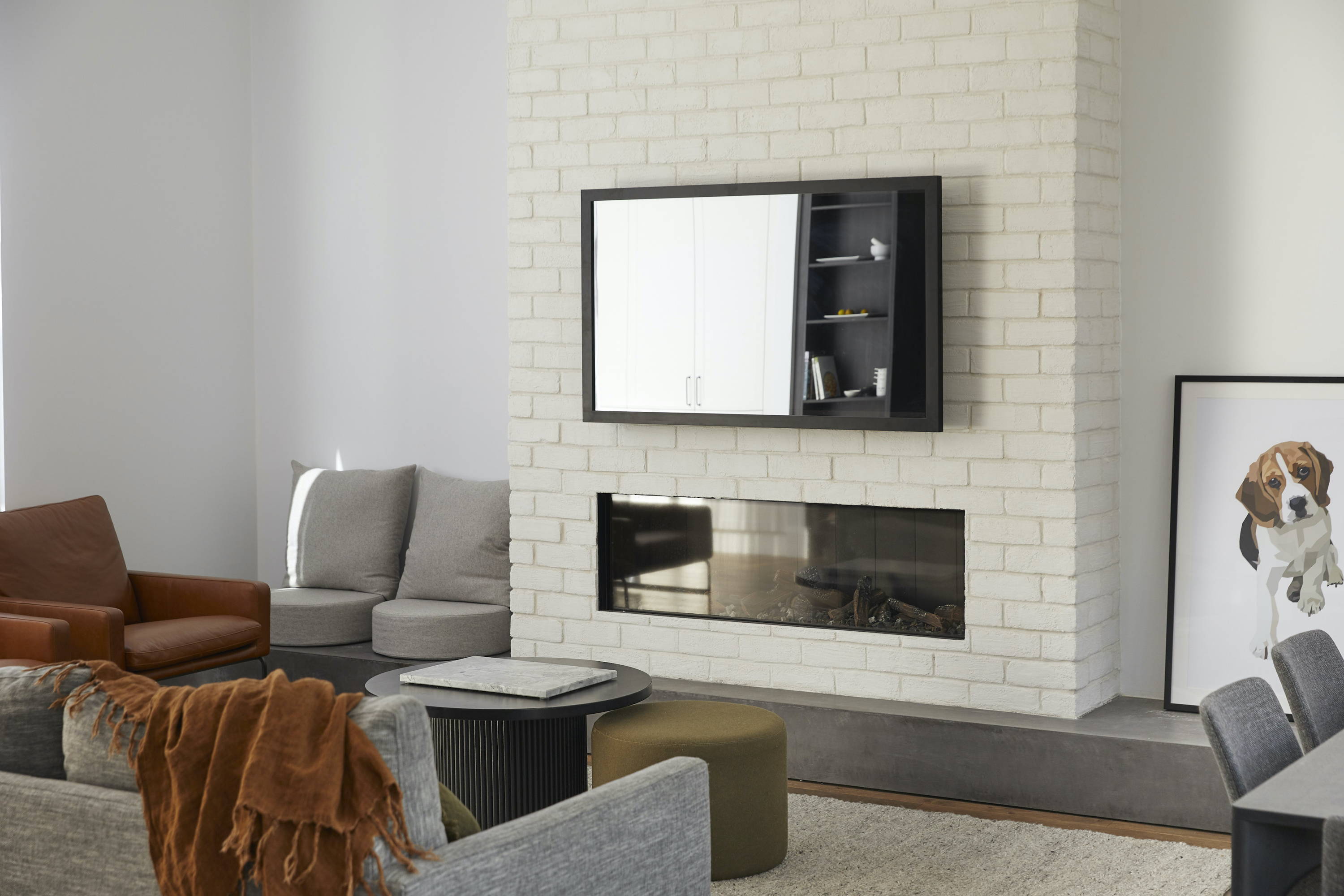 When we install a TV-Mirror above a fireplace we do need to have above a 250mm clearance between the Mirror TV and the fireplace if there isn't a mantle to block the heat.
This height also works aesthetically as ultimately we want this piece to look like a stunning mirror and have a beautiful reflection. If the height of the TV is a concern when sitting on the sofa for TV viewing, the TV can be tilted down slightly.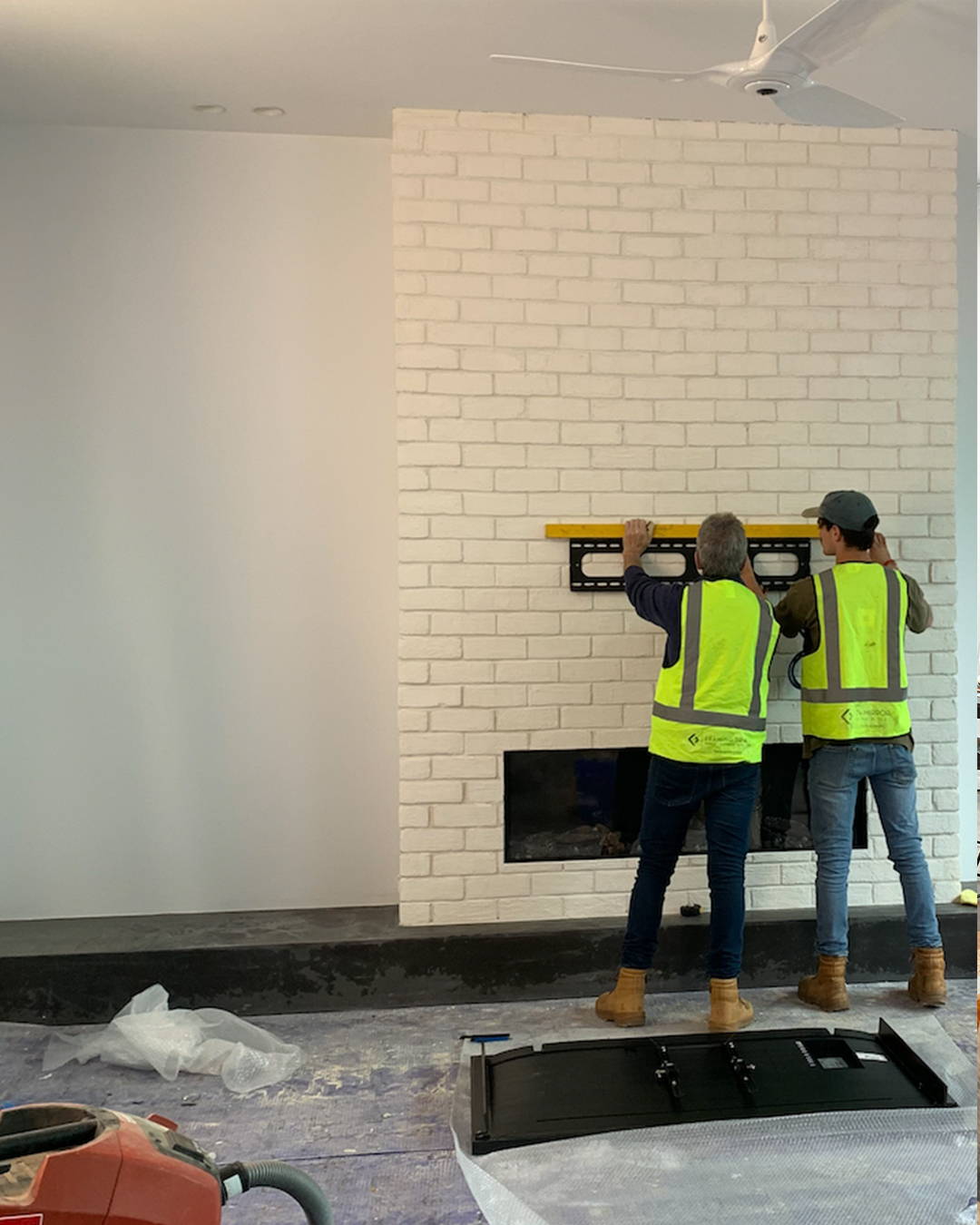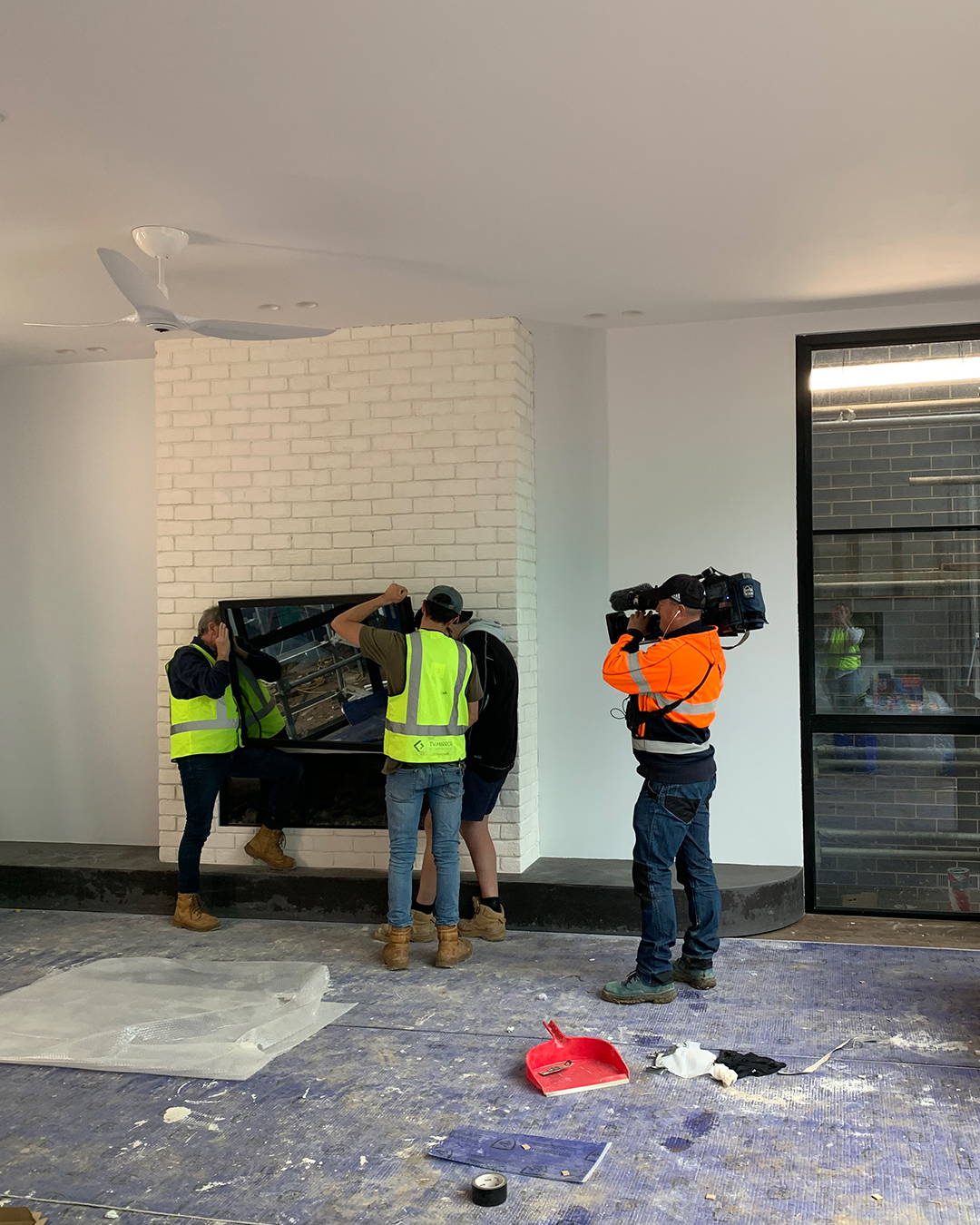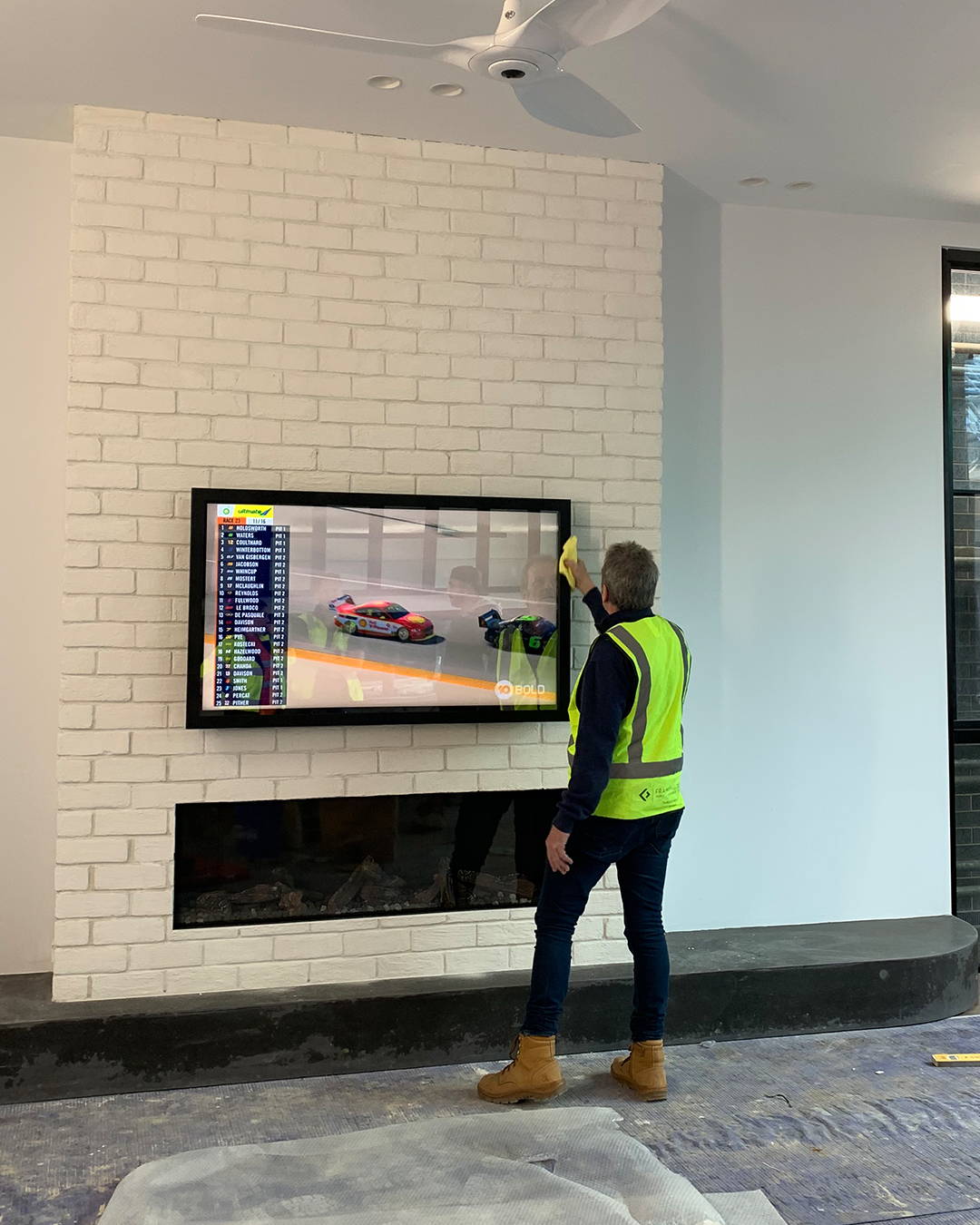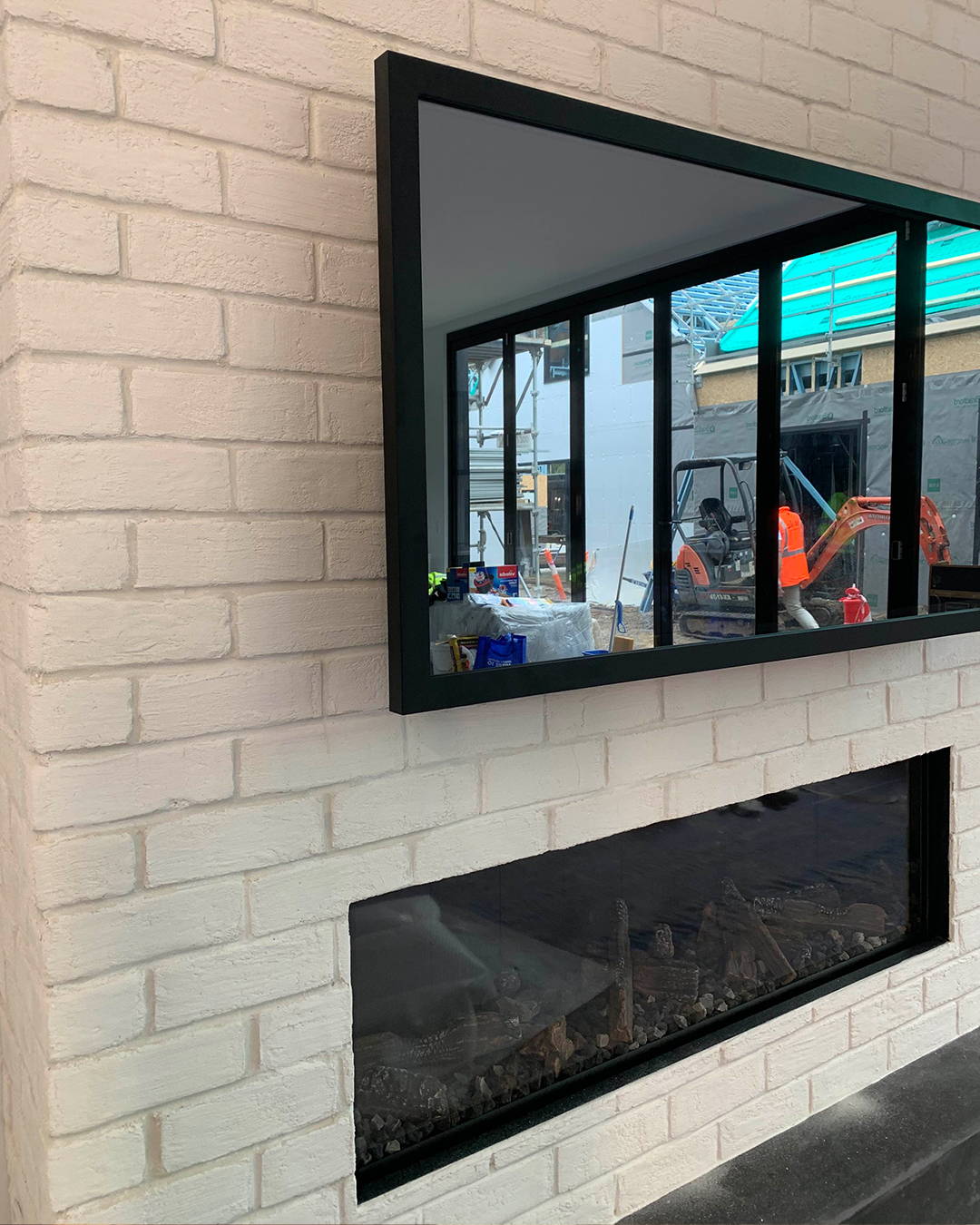 This Living and Dining Room space designed and styled by Sarah and George is so beautifully executed.
Sarah brings a touch of colour and warmth to the space by introducing earthy block colours of khaki in the ottoman and the tan leather occasional chairs. This elegant Living and Dining space is a fabulous example of minimalist, monochromatic interiors.