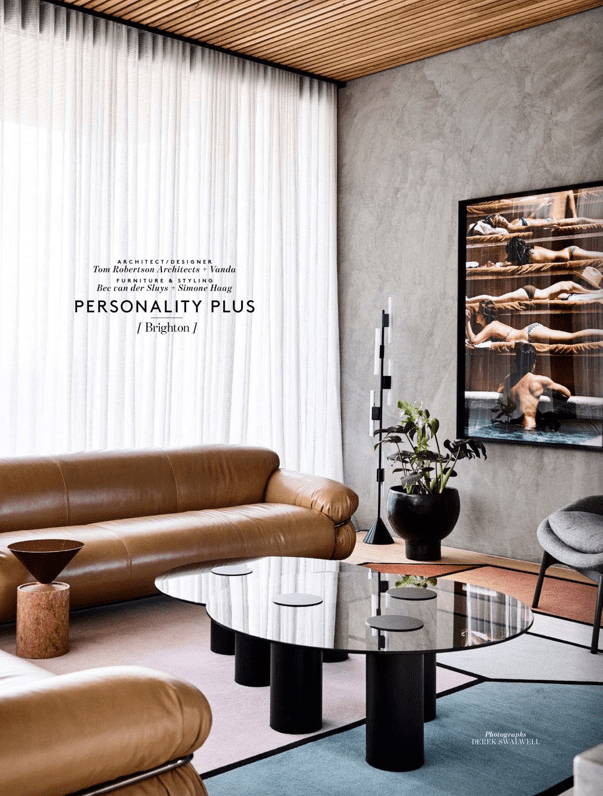 This beautiful Brighton residence with Architecture and Design by Tom Robertson Architects and Vanda features the exquisite Slim Aarons photographic print 'Eye of the Beholder'.
Captured in Belle Magazine's August/September issue, we were delighted see this iconic Slim Aarons print framed with unique framing design.
As Melbourne stockists of Slim Aarons' photographic works, this stunning residential space caught our eye whilst flicking through the pages of Belle Magazine. This print, alongside a stunning selection of premium quality photographic prints from the Slim Aarons archives, owned and housed by Getty Images, is available in store with Framing to a T. All photographs are printed and authorised by the Getty Images Gallery, London, sourced from the original negative.
We have an extensive range of stunning Slims from the archives available in store, and a select curation available in our online store. You can shop Slim Aarons prints online here.
The design of this framing works so well for this space. The black frame with high profile creates lift and depth to this large-scale art print and the simplicity of having no matting draws us into the photograph.
Furniture and Styling – Bec van der Sluys + Simone Haag
Photography by Derek Swalwell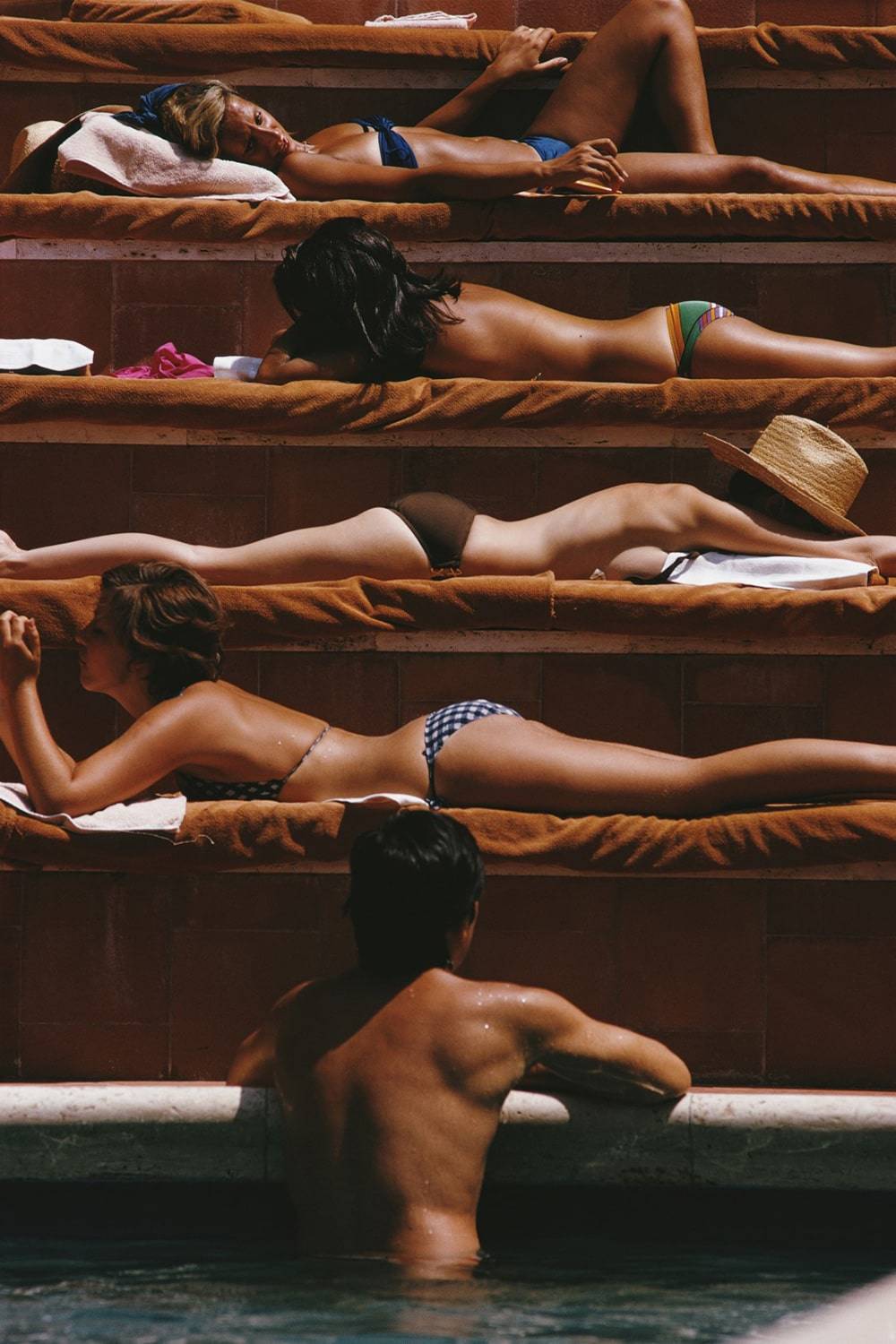 'Eye of the Beholder', by Slim Aarons.This holidaymaker contemplates the sunbathers by a swimming pool in Capri, Italy, August 1974.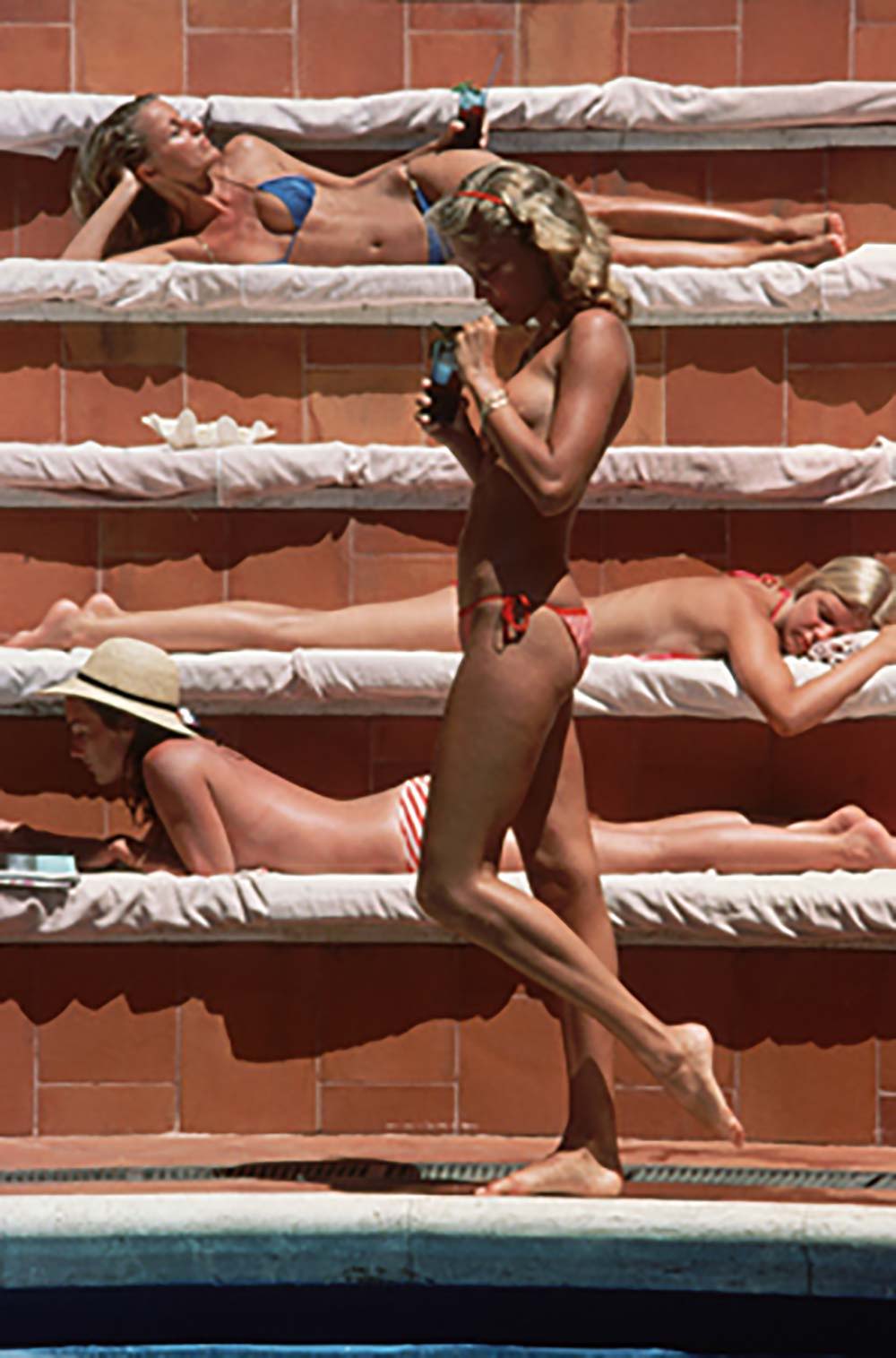 'Catherine Wilke' by Slim Aarons.Slim captured a similar scenario featuring the beautiful Catherine Wilke in Capri just a few years later in 1980.