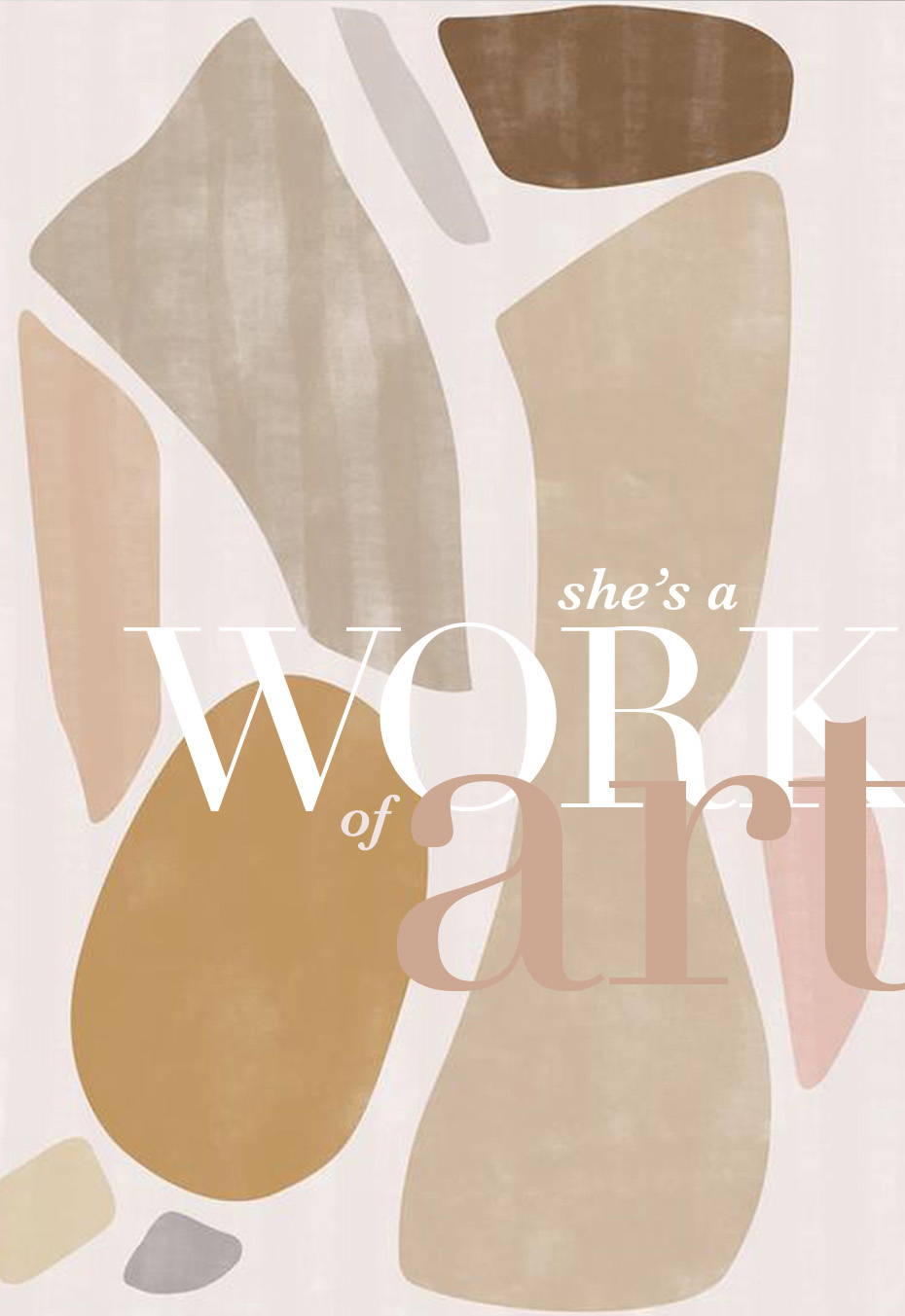 She's inspiring, emotive, moving, empowering.
SHE'S A WORK OF ART
An art edit for International Women's Day.
Our Creative Director Cath shares a few of her favourite artists.
This International Women's Day, I wanted to celebrate just a few of the beautiful artists we are so lucky to have in our stores.Acknowledging women around us, celebrating their success, strength and talent is so important to us.
Women are so good at surrounding themselves with other gorgeous women that make them feel good, who support and believe in one another. It is my experience in my community, that women in masses do great things.
Groups of women that come together to care for each other, or for a cause, are unstoppable.We can bring this beautiful energy into our every day. Fill your home with positivity, colour, meaning and surround yourself with love through your art!
Each of the artists I have chosen, create art that inspires. They are like-minded women with the same grounding values of gratitude, love, resilience, determination and faith.
Debbie Mackenzie
Debbie Mackenzie's works depict landscapes in earthy tones and rich greens that I am so drawn to. When styling homes and curating artworks, I love to bring the outdoors in, so using pieces like Debbie's are a beautiful way to incorporate nature into a home.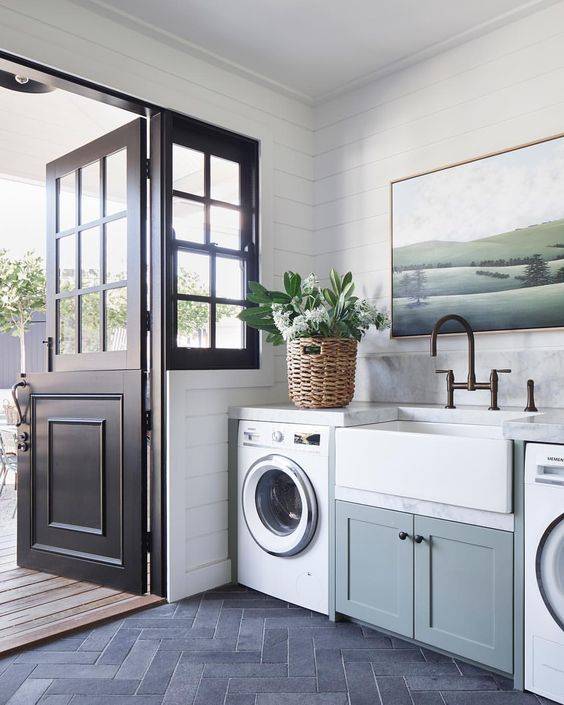 Debbie's inspiration for her landscapes is expressed beautifully by David Attenborough. "It seems to me that the natural world is the greatest source of excitement; the greatest source of visual beauty; the greatest source of intellectual interest. It is the greatest source of so much in life that makes life worth living." – David Attenborough
Kit Agar
London based artist Kit Agar's distinctive style of abstract forms and a natural palette are a stunning way to introduce softness to a space. Her works celebrate the female form, with sweeping curves and beautiful profiles.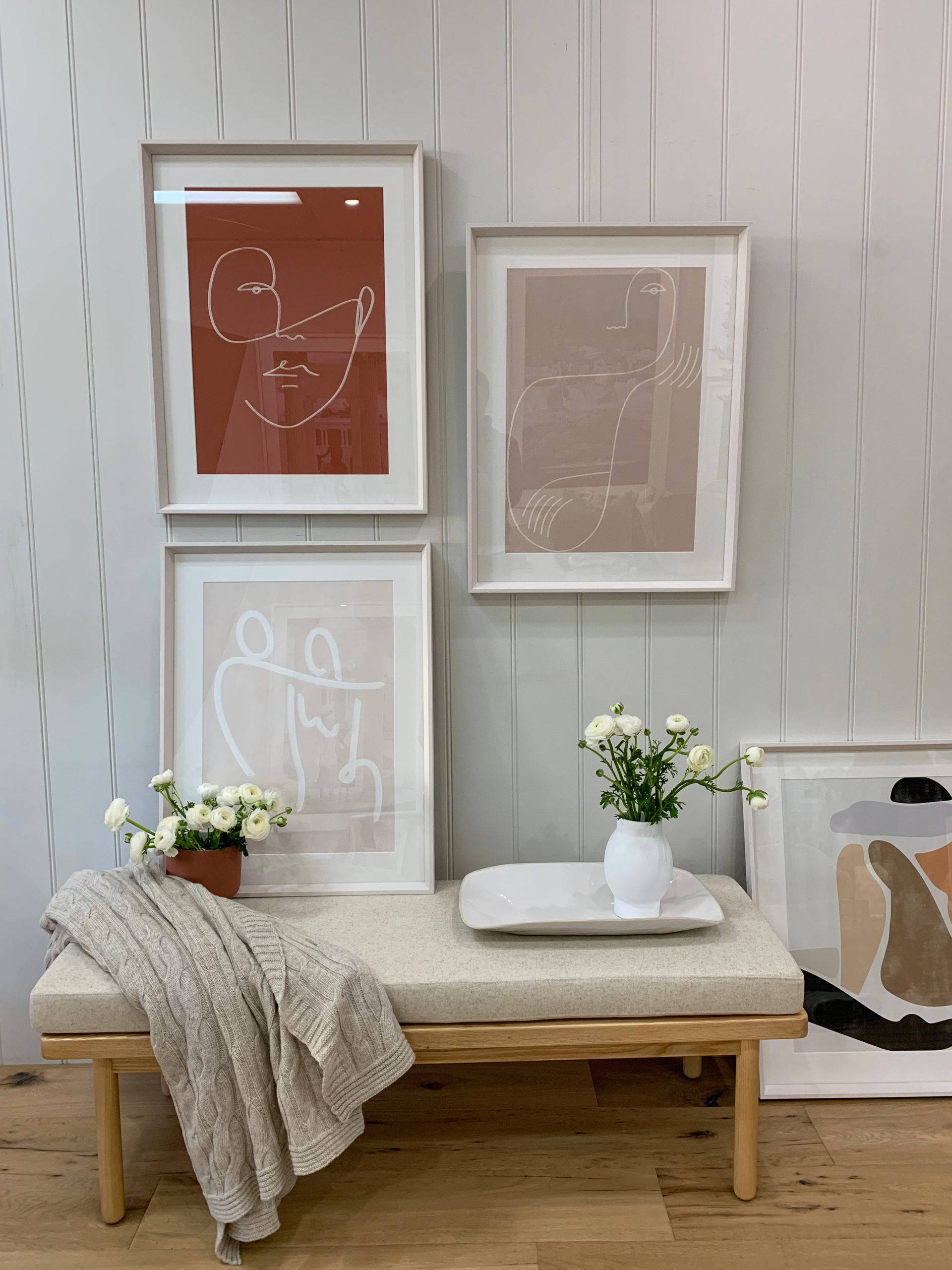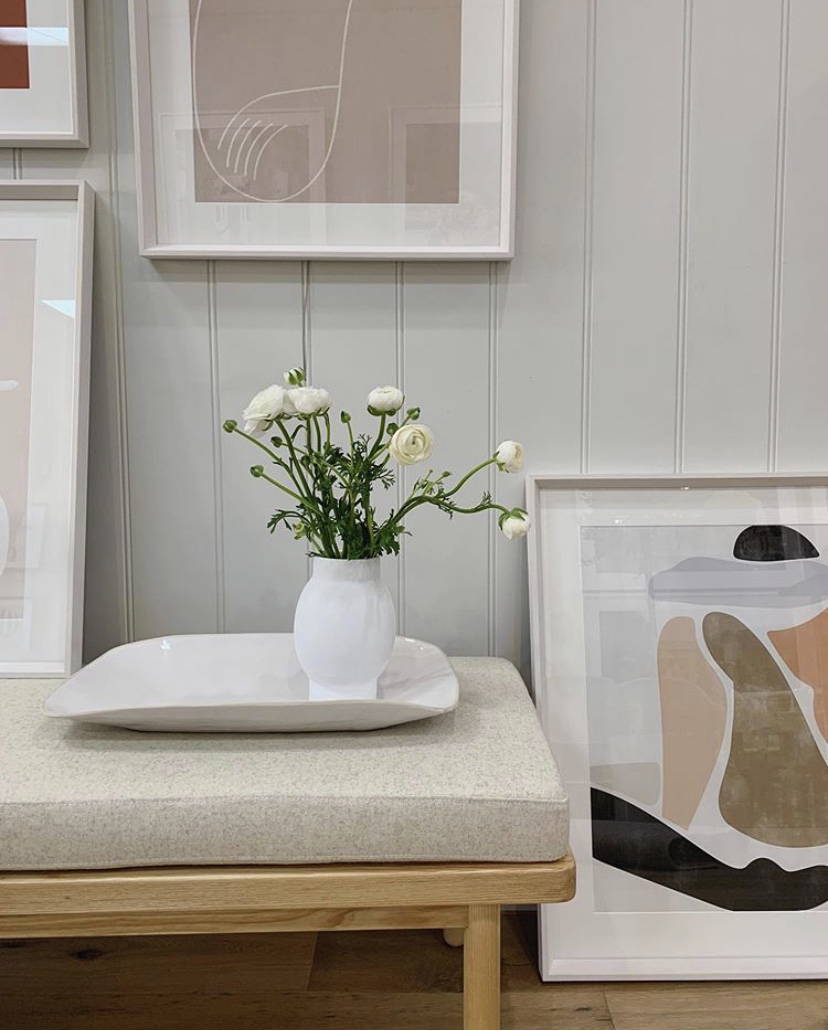 'Flow', 'Lovers', 'Ponder and 'One Black Stocking' by Kit Agar captured in our Berwick store, framed in a matte white frame.

Kerry Armstrong
Kerry Armstrong creates large-scale abstract expressionist pieces that blow me away. Her use of colour and dynamic is exquisite. Kerry's artworks are full of energy and I love these oversized pieces for bringing life to a space when decorating.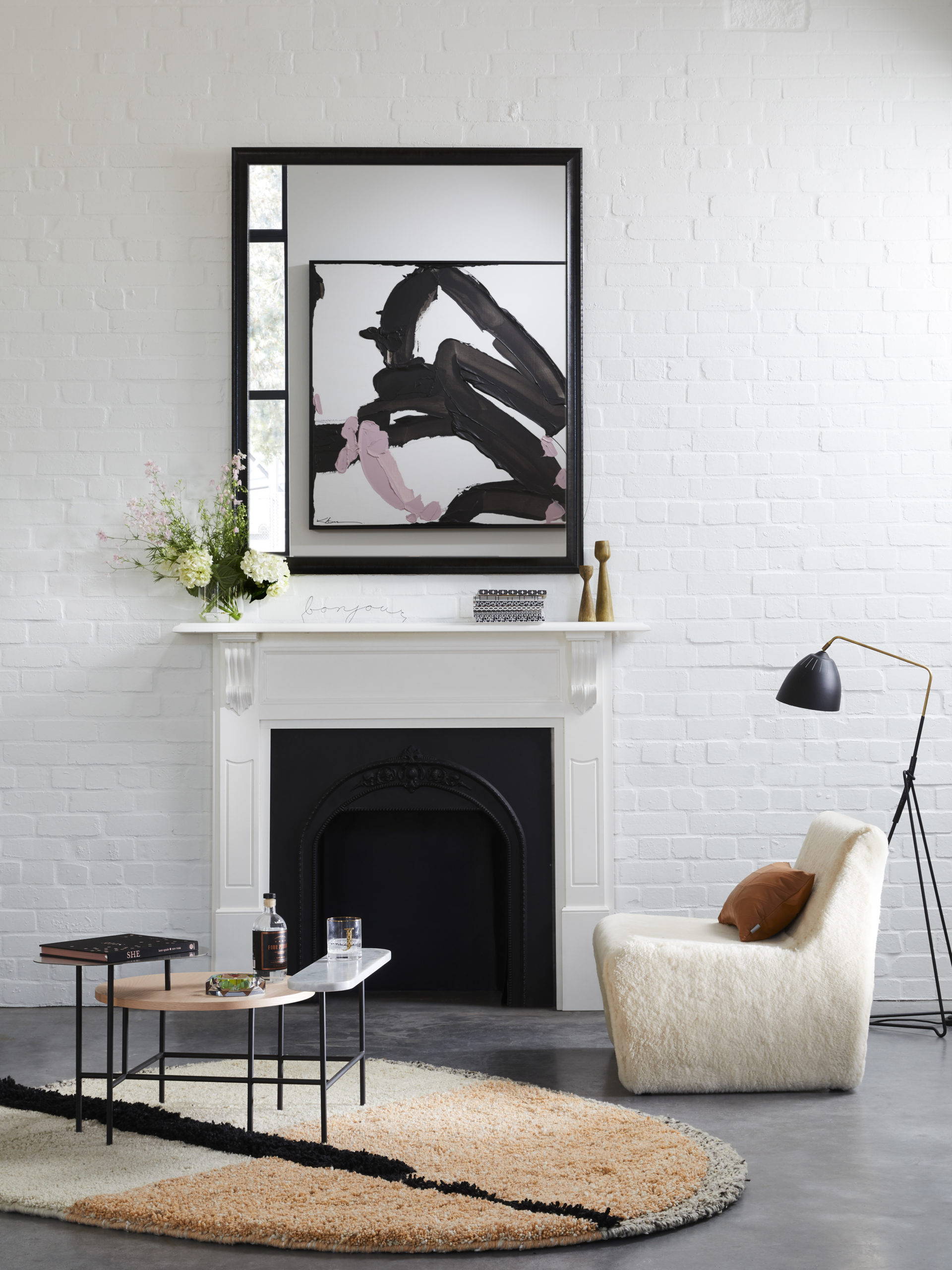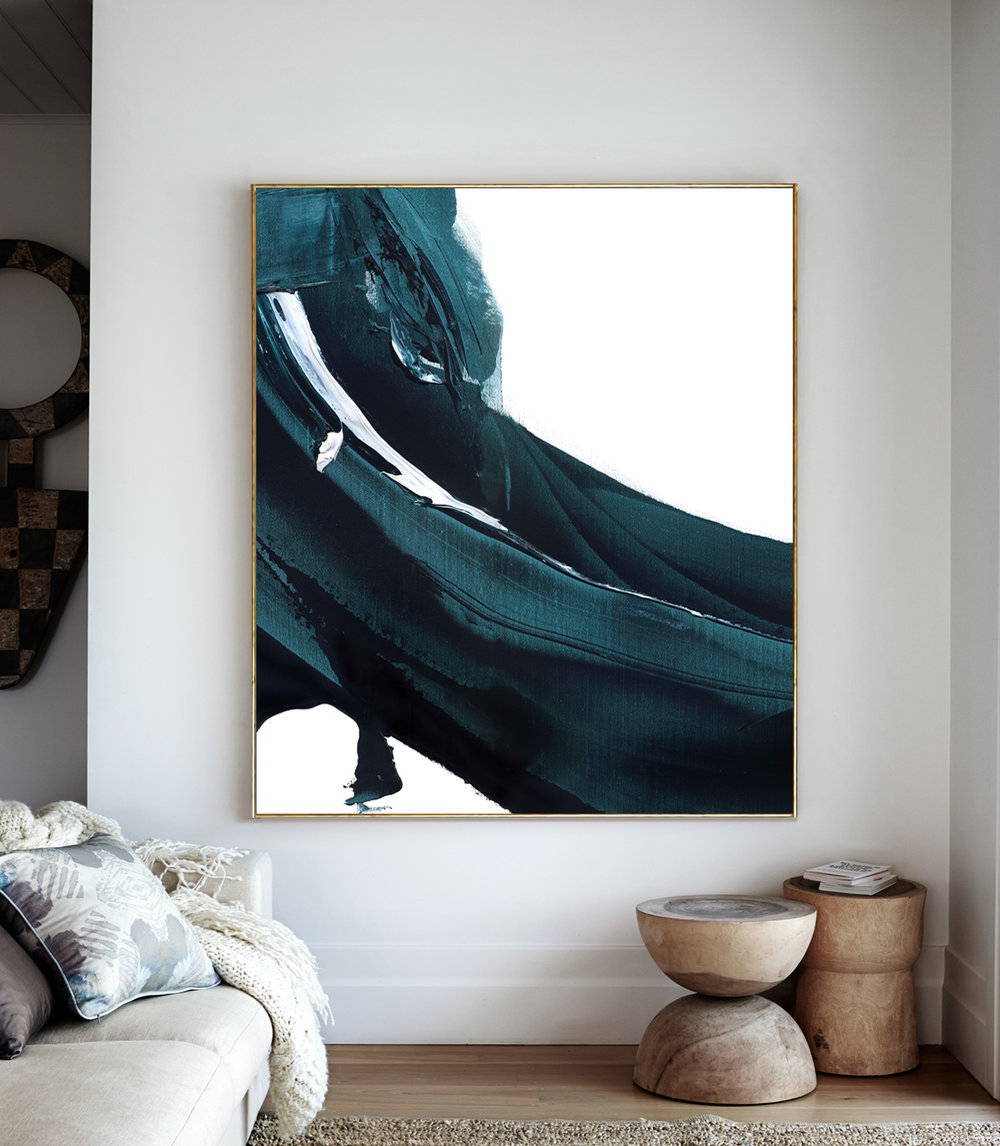 Kimmy Hogan
Beautiful Kimmy Hogan's digital illustrations are some of my favourite series of artworks. From beautiful still life artworks, to abstract, layered pieces, I always love Kimmy's colour palettes and subjects. With a strong botanical influence, Kimmy creates bold, colourful works that look sensational in any home.

FRAMING TO A T stock a beautiful selection of artworks. Visit us at one of our three locations Berwick, Brighton or Hallam to view our framed art in store, or shop a select curation online. For enquiries please contact online@framingtoat.com.au.