Slim Aarons captured glamorous jetsetters and beautiful people living fabulous lives during the fifties, sixties, seventies and eighties.
From France to Italy, Palm Springs to the Bahamas, Slim Aarons' works whisk you away to secluded getaways, exclusive clubs and private retreats. Those photographed by Slim were a diverse cocktail of socialites, actors and models holidaying in exotic places.
Vogue Italia shares a little about Selvaggia Borromeo, giving us a background on the subject of Slim Aarons' photographic works titled 'Sardinan Holiday'.
Just 21 years old in this photo series by Slim Aarons, the stunning Selvagia Borromeo "exudes a blend of delicate sweetness, heraldic charm, and a hint of wildness (like her name)."
Selvaggia launched herself into the social scene, making her debut at age 18 in a red dress, "opting for an unexpected and innovative venue; the famous Piper Club on Via Tagliamento."
No doubt inheriting her mother's beauty, Selvaggia's mother Marozia Isabella Cenci Bolognetti was "one of the most famous aristocratic ladies of Rome due to her alluring beauty that had few rivals."
The young Selvaggia is candidly captured by Slim Aarons as she enjoys a holiday on the Costa Smeralda in Sardinia, 1967.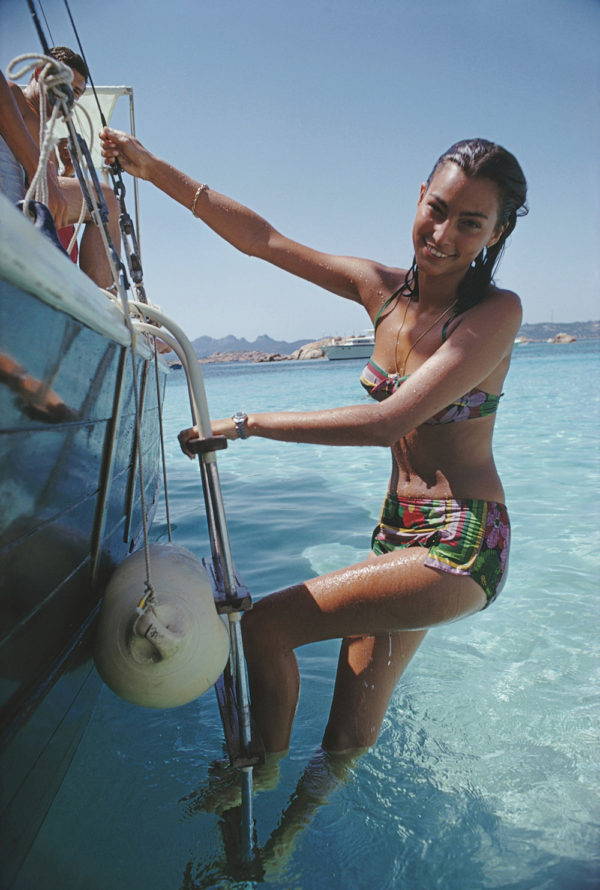 Sardinian Holiday', 1967, Slim Aarons.