Ronnie and Georgia's Guest Bedroom Framed Art on The Block
This neutral bedroom created by Ronnie and Georgia on The Block was the couple's first room back on The Block 2021 and it was great to see their considered design and developed style this season.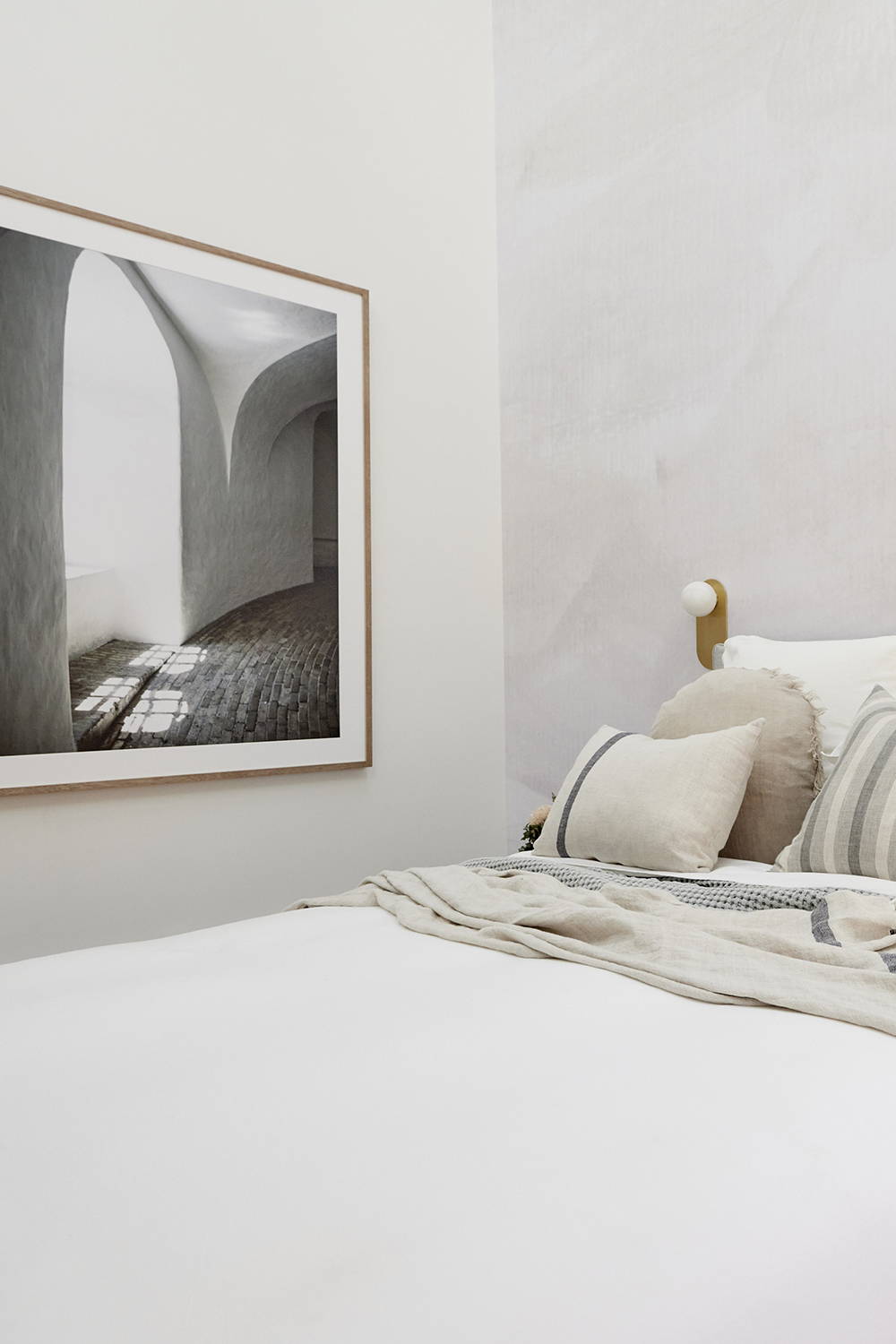 Introducing this architectural, neutral
art print
to the space was a great choice of image to create a feature in this space. The arch in the artwork is mirrored in the shape of the bedside table and these curving details create softness and interest in the room.
Often one large art print, framed professionally is all the interiors need for elegance and simplicity, as we see here in Ronnie and Georgia's Guest Bedroom.
We custom framed this artwork for Ronnie and Georgia in a natural oak frame to tie in with their oak wardrobe cabinetry opposite the bed. The width of the frame is narrow, while the depth of the frame is high, giving the piece a gallery-style frame design.
Knowing the contestants love their rooms to be light-filled with the use of large skylights, if the piece was framed with a regular clear glass, it would be very reflective, making it difficult to see the actual artwork during the day.
The glass we recommended to Ronnie and Georgia was our premium anti reflective glass, which reduces reflection and also has 70% UV protection to slow down fading of the art print from sunlight.
It is well-worth investing in custom framing and a premium glass choice when you find a piece of art that you love.
With The Block taking place in Hampton, Victoria this year, we were thrilled when Georgia called us up to arrange custom framing an art print for their bedroom interiors. Partnering with The Block for the last few years as their TV-Mirror suppliers and preferred local Melbourne framers, we've had the pleasure of working with contestants to create beautiful homes on The Block.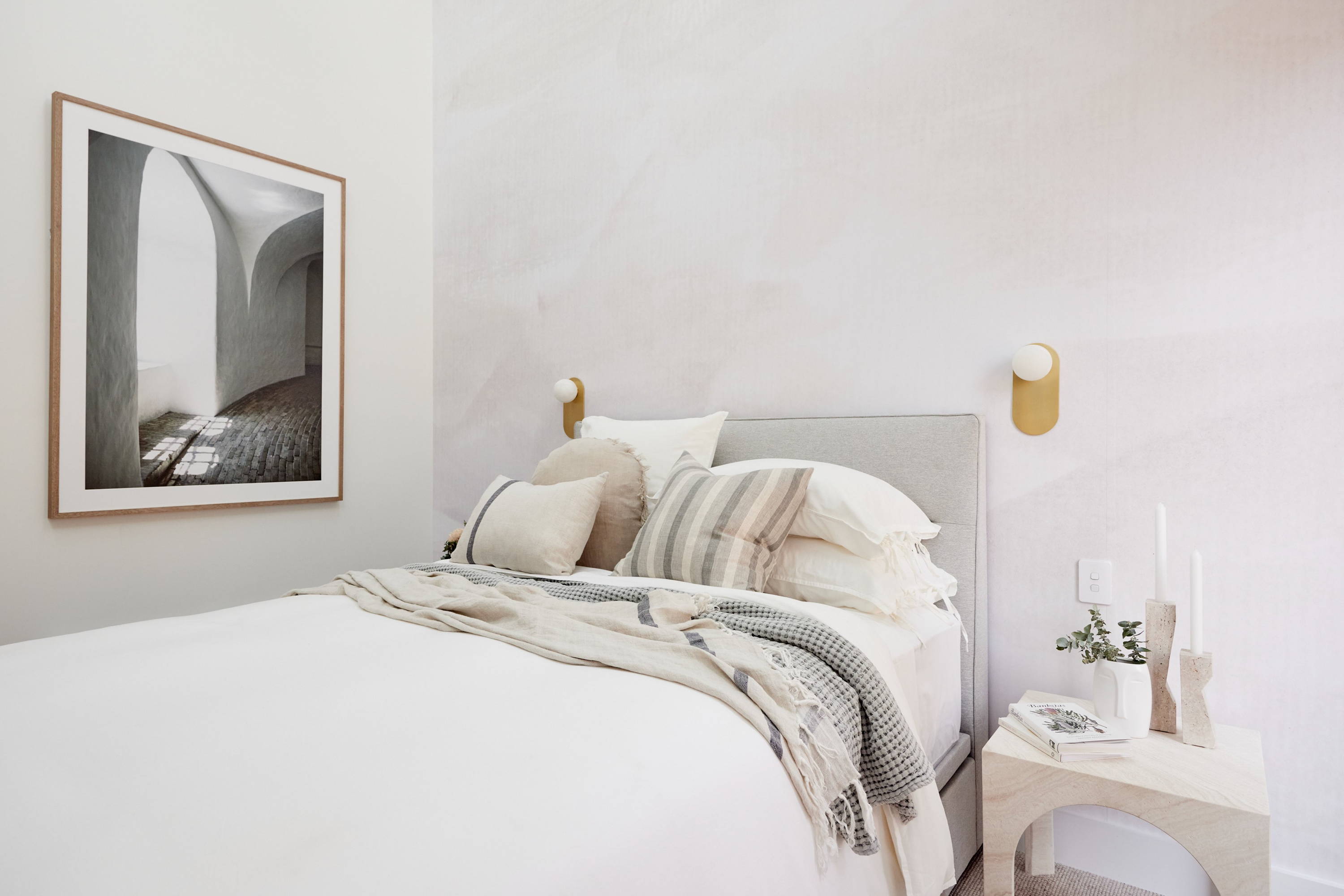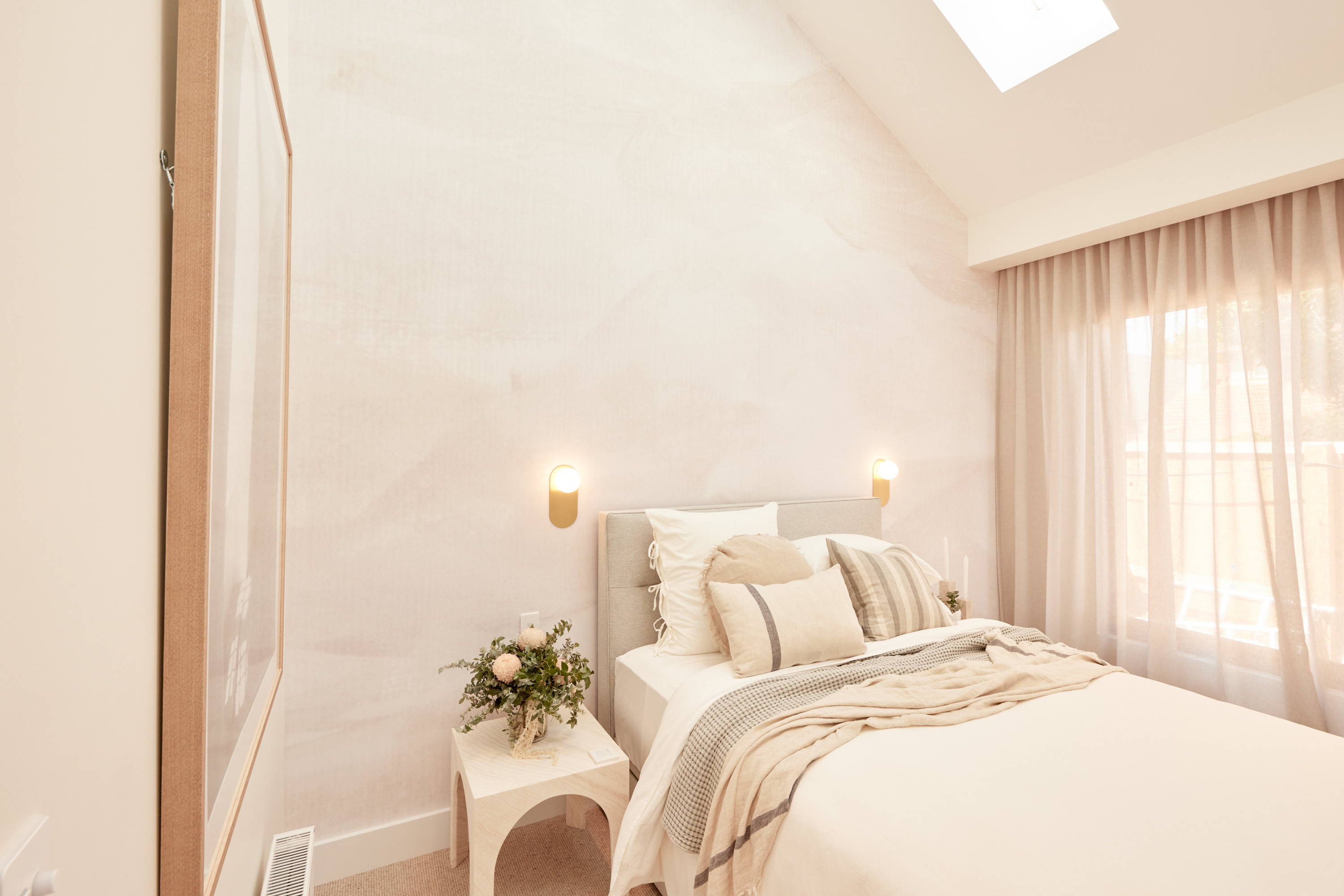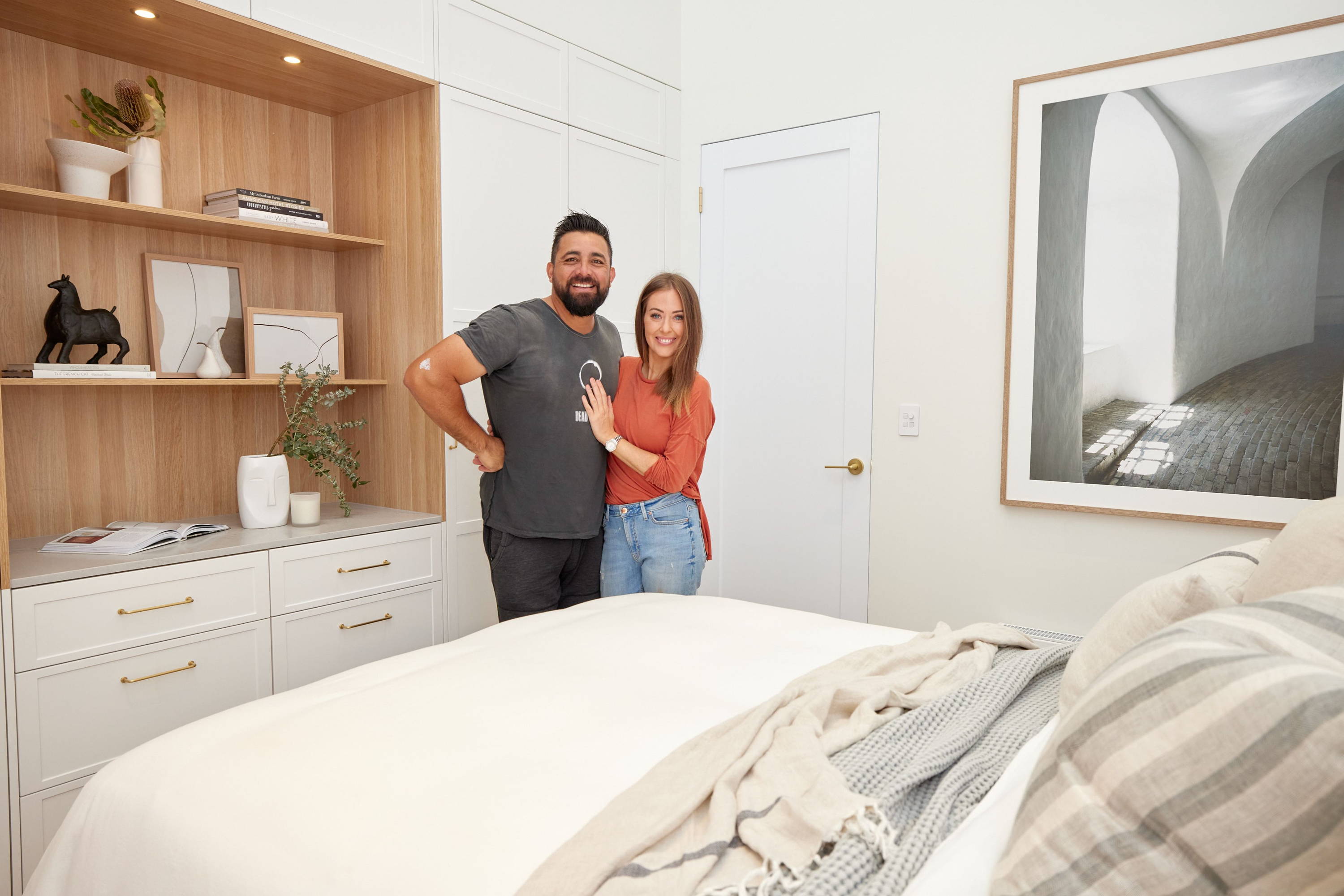 At FRAMING TO A T, our Design Consultants will work with you to design a custom framing design that complements the art piece, works with your interiors and suits your personal style.
Contact us, or visit us at one of our three locations in Melbourne for expert custom frame design and advice.