Meet the Maker Behind Our Arched Ornate TV-Mirror Frames
For our new range of arched ornate TV-Mirrors, the craftsmanship that goes into these designs extends beyond our own Manufacturing HQ.
We take you into the workshop of the artisan behind our custom made ornate mirror frames.
Mike Gleeson of Giltwood is a master gilder with almost 50 years of experience perfecting the craft of restoring antique gilded frames and creating reproductions of classic French and English antique gilded frames.
The process requires finesse and expertise, and the labour-intensive result is a quality crafted timber frame, cast decorative detail with gold and silver leafing finishes.
The design of Giltwood's antique reproduction frames have integrity of craftsmanship and strength of structure, making them the perfect solution for the construction of our arched TV-Mirrors. We are grateful to work alongside Mike in offering these quality frame designs to our TV-Mirror customers as we love to work with suppliers and artisans that complement our values of quality of product and service.
Mike shares the behind the scenes of his skilled work, so our customers can see how their arched, ornate frames come to life, before arriving at FRAMING TO A T where we then construct the final product.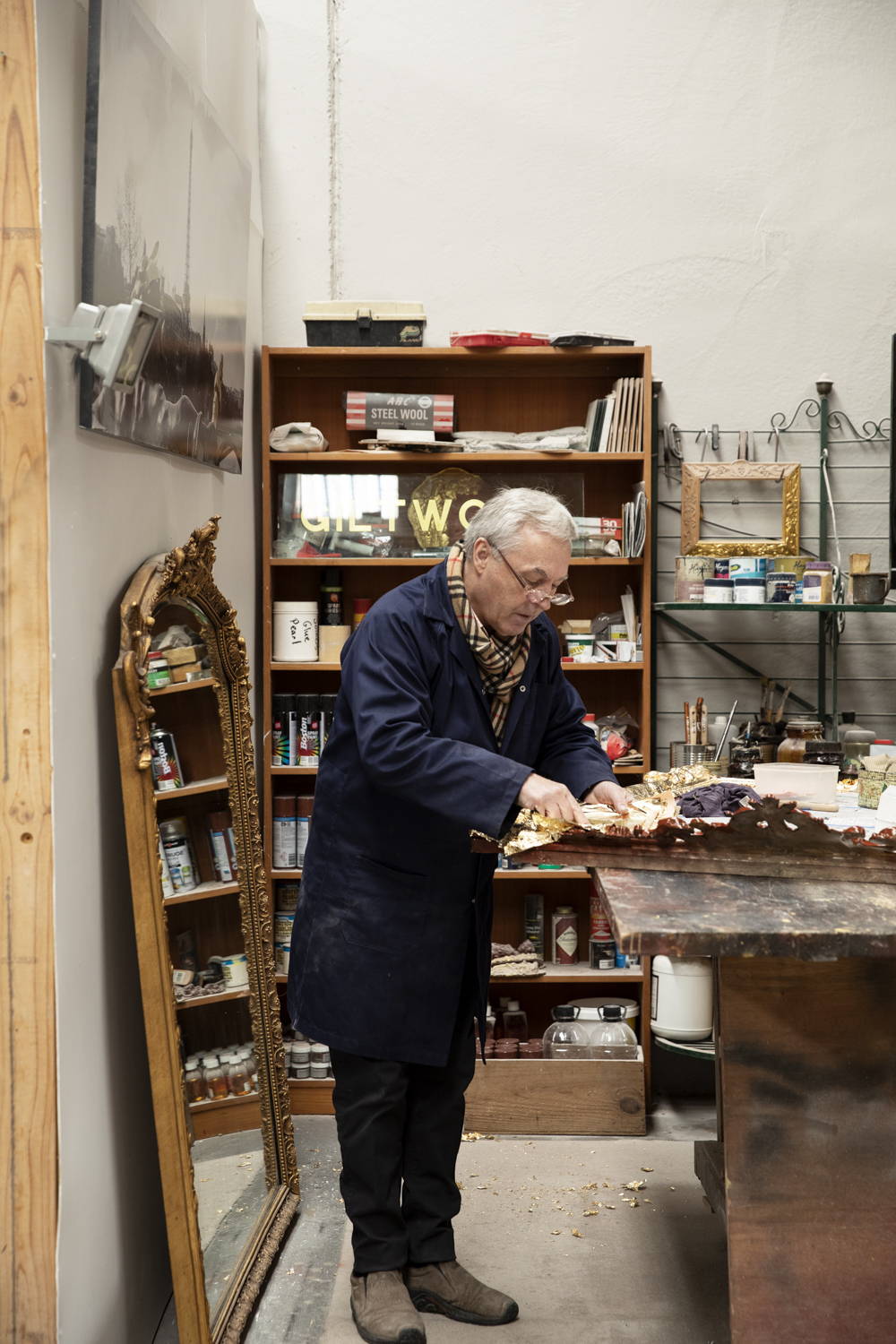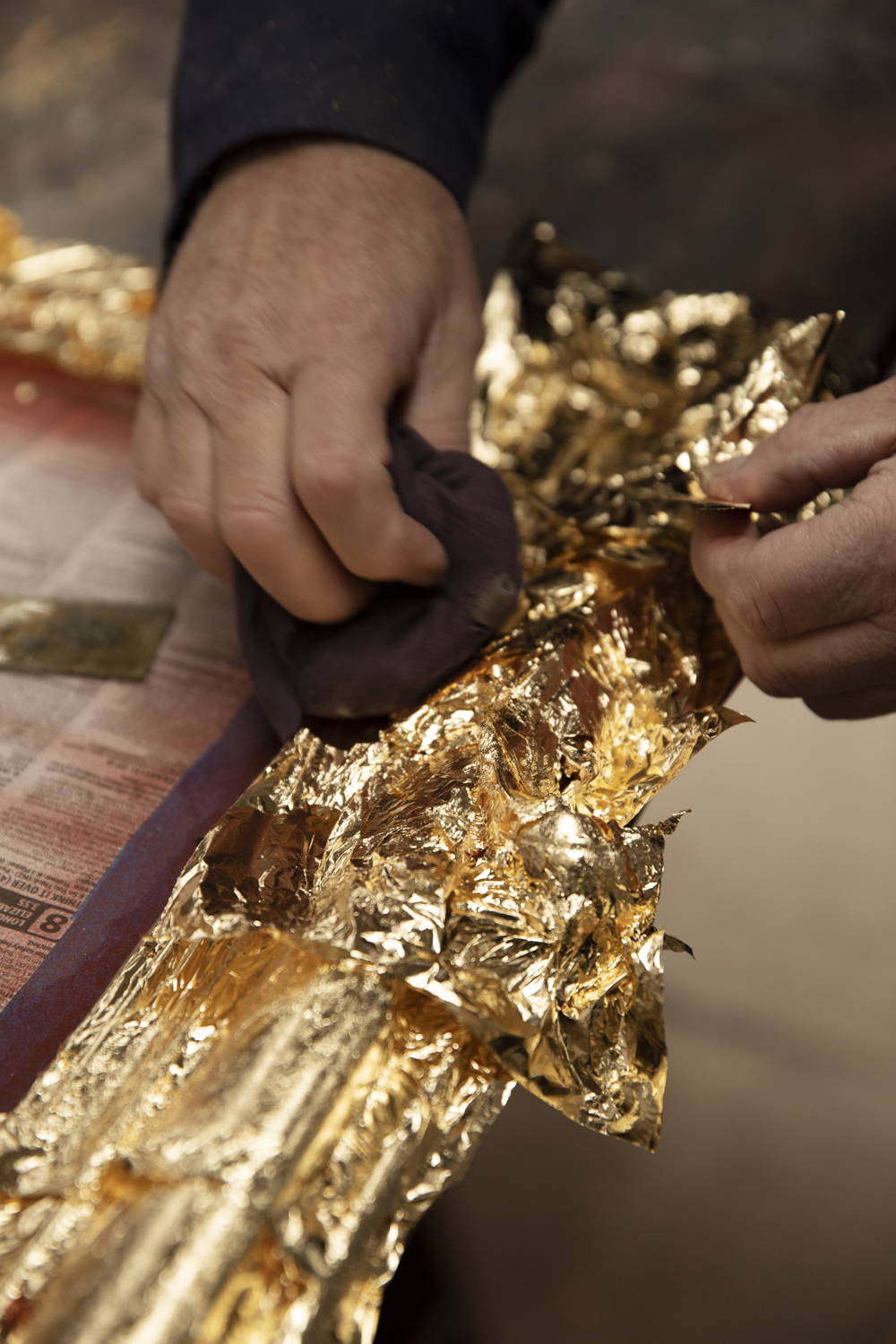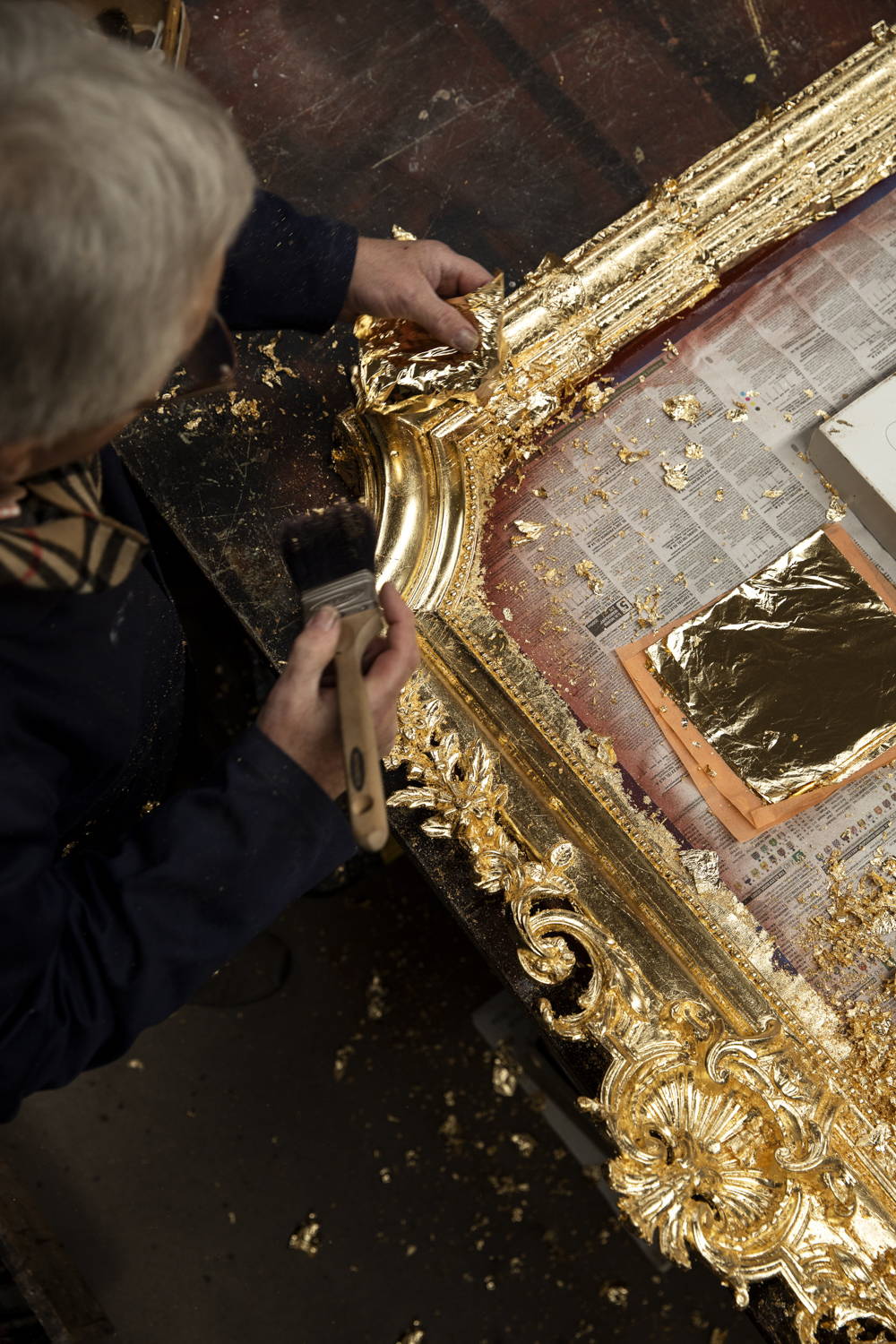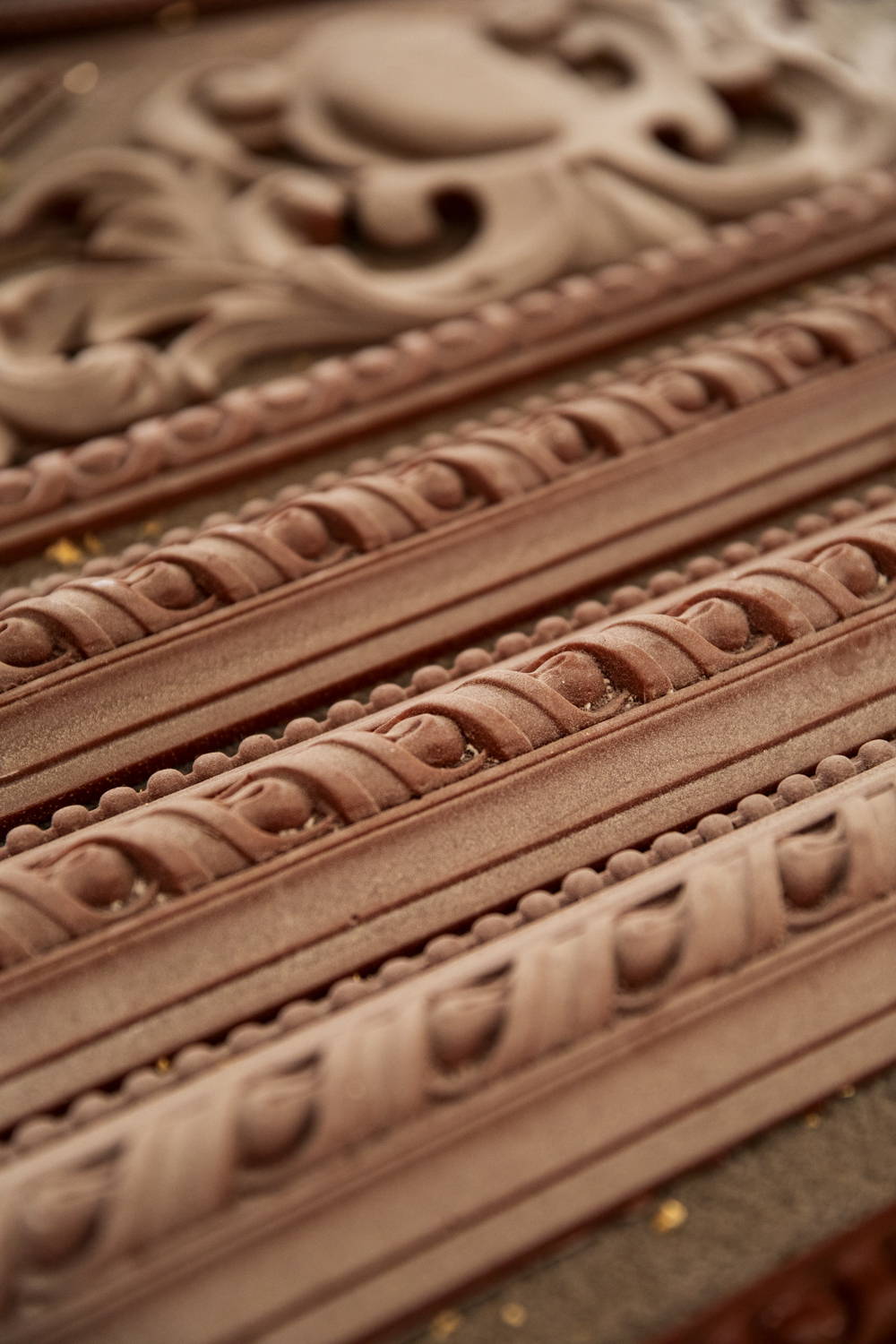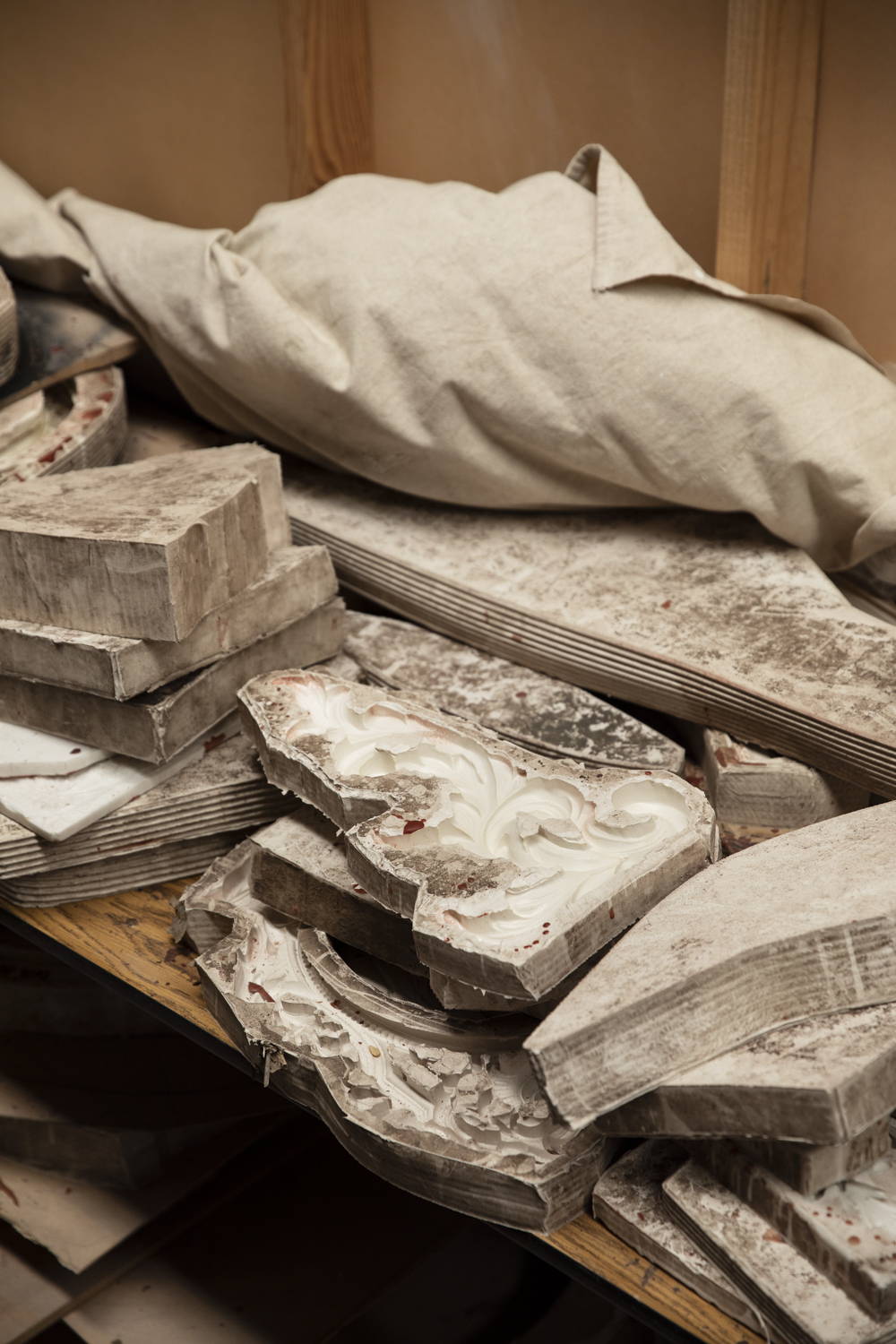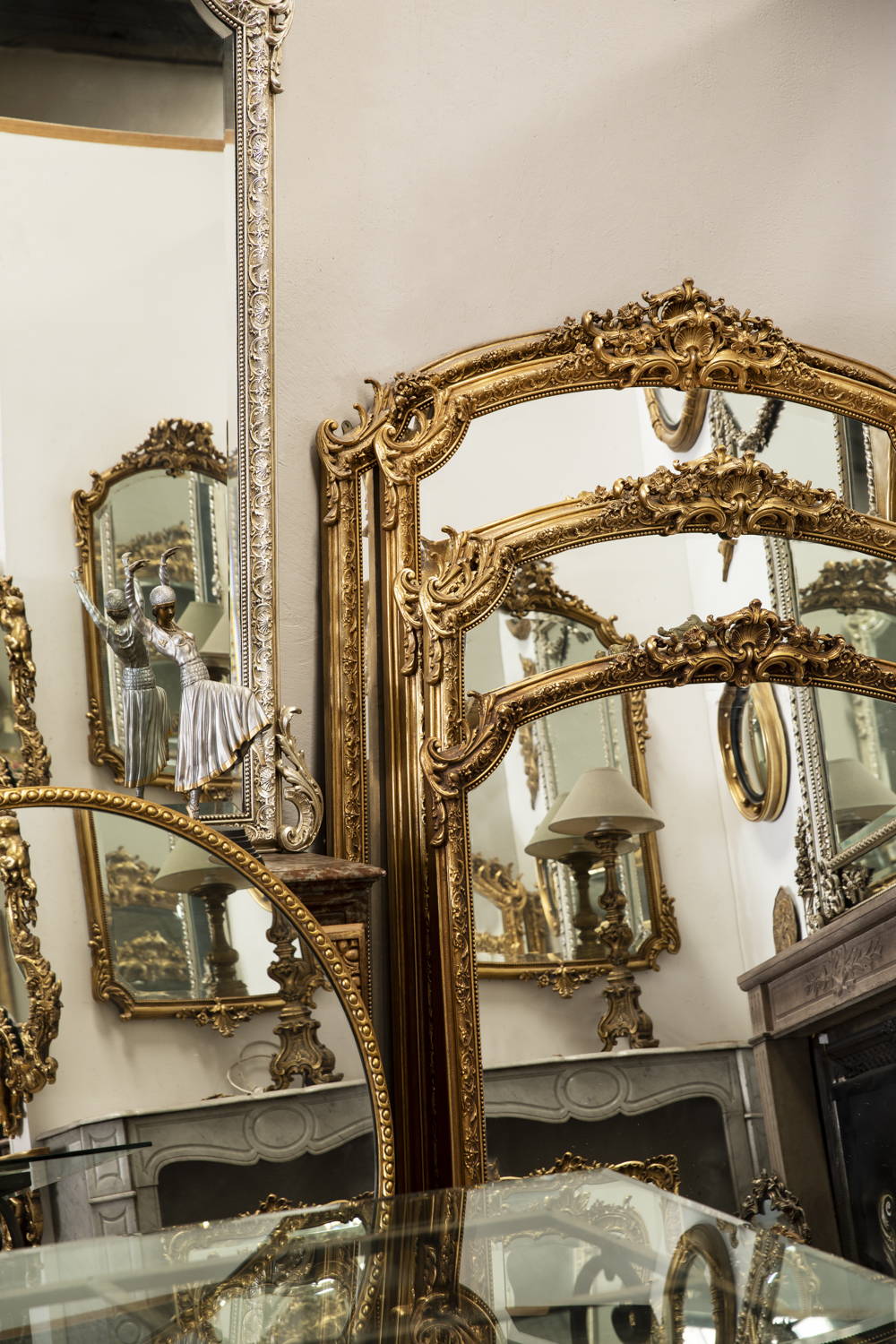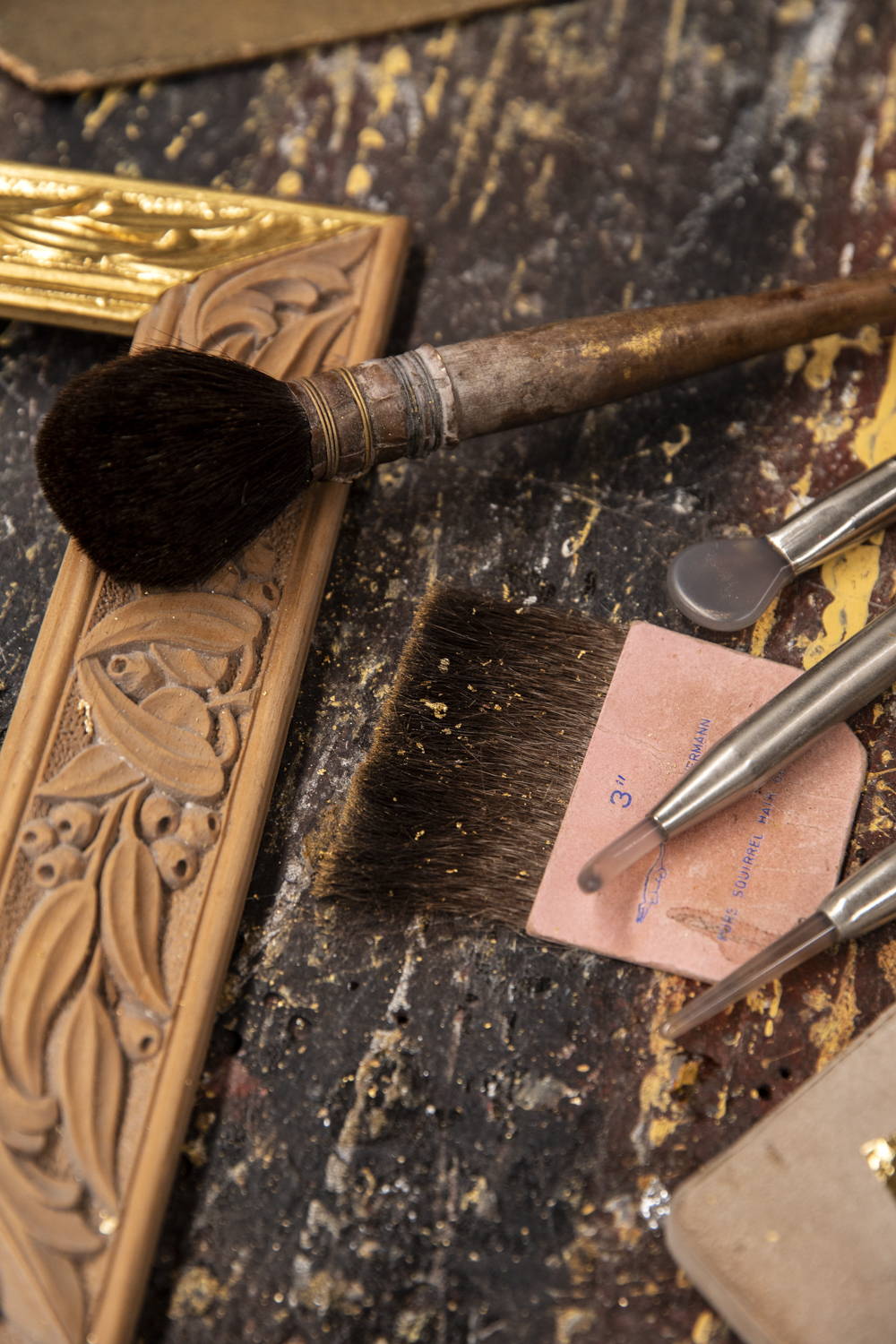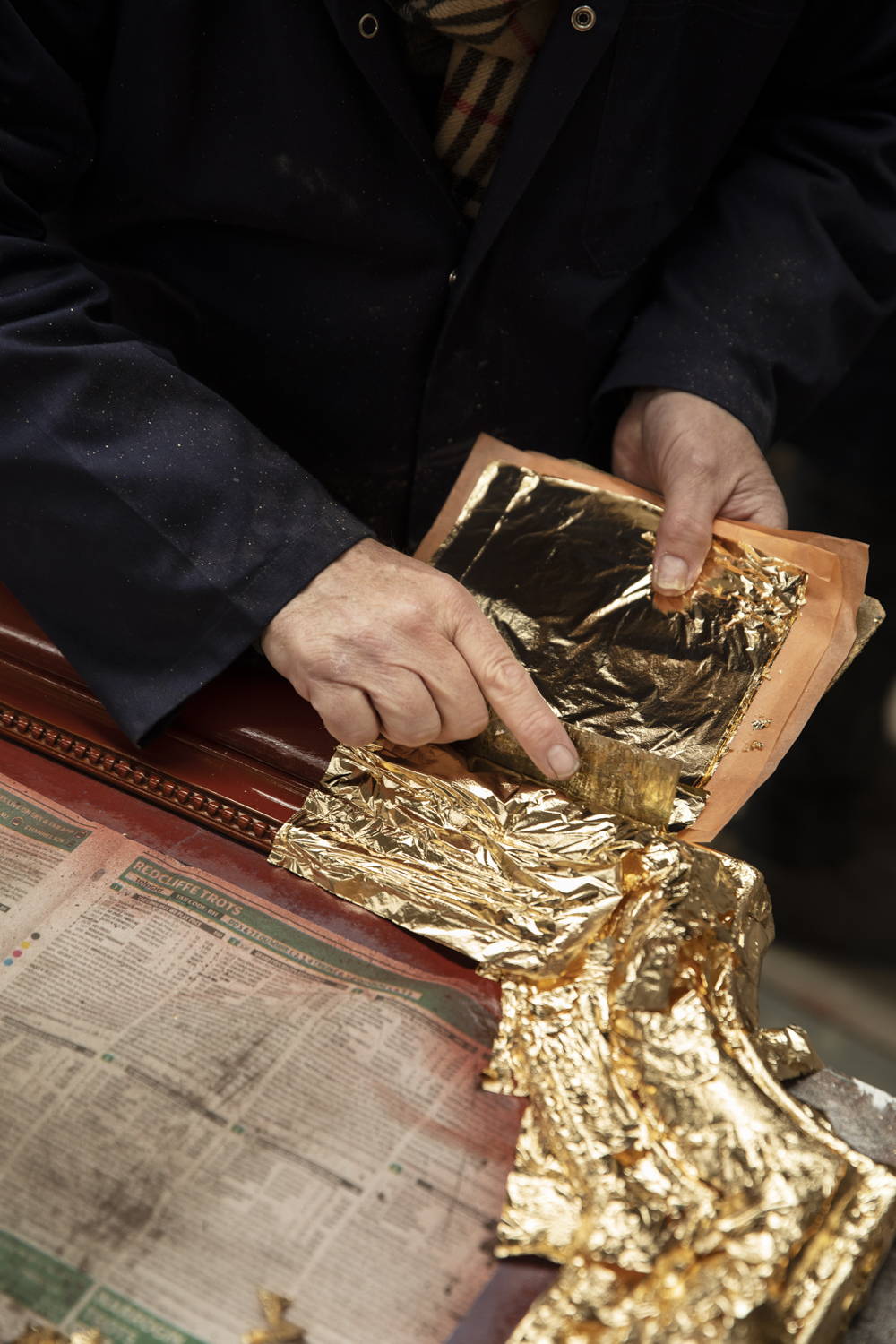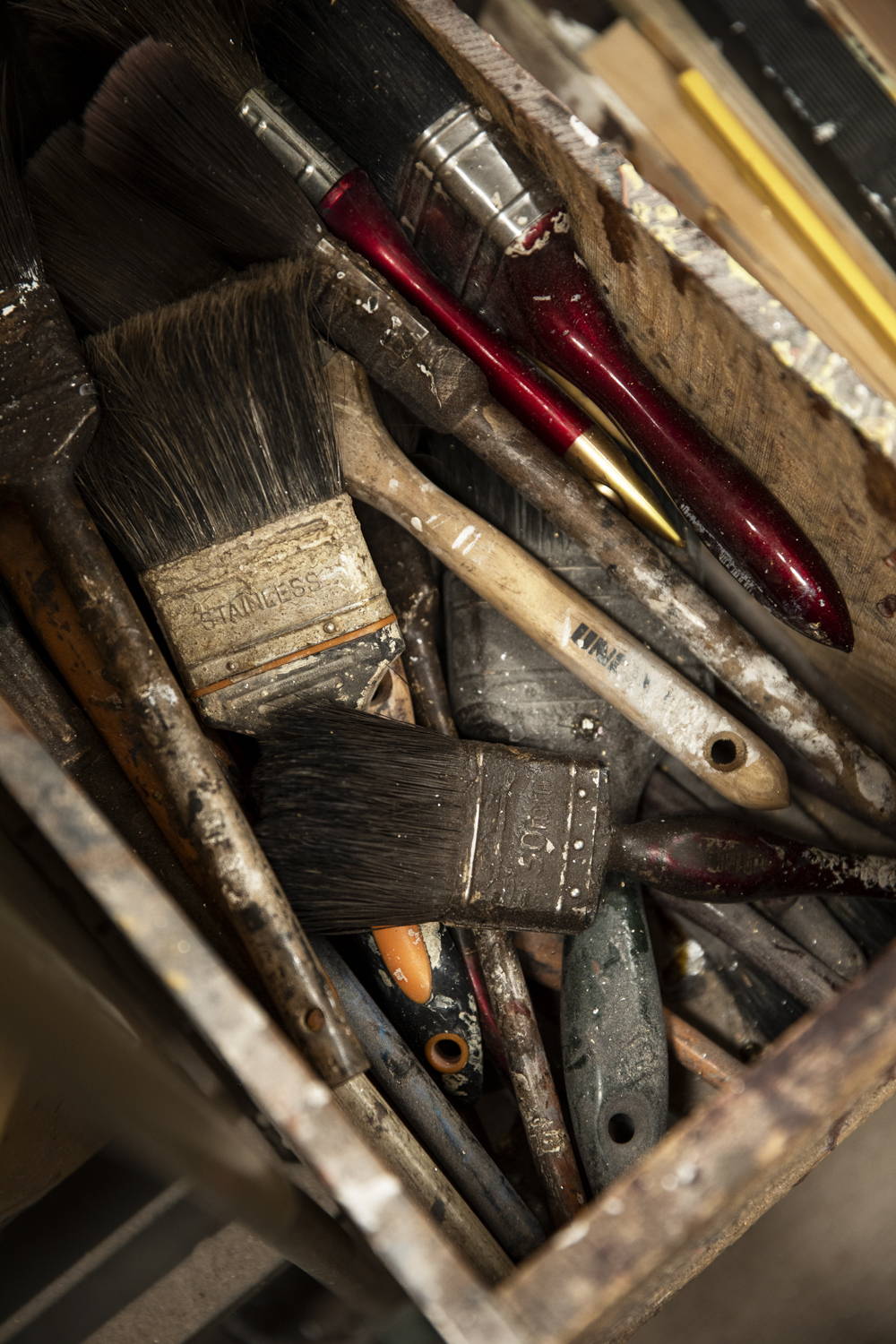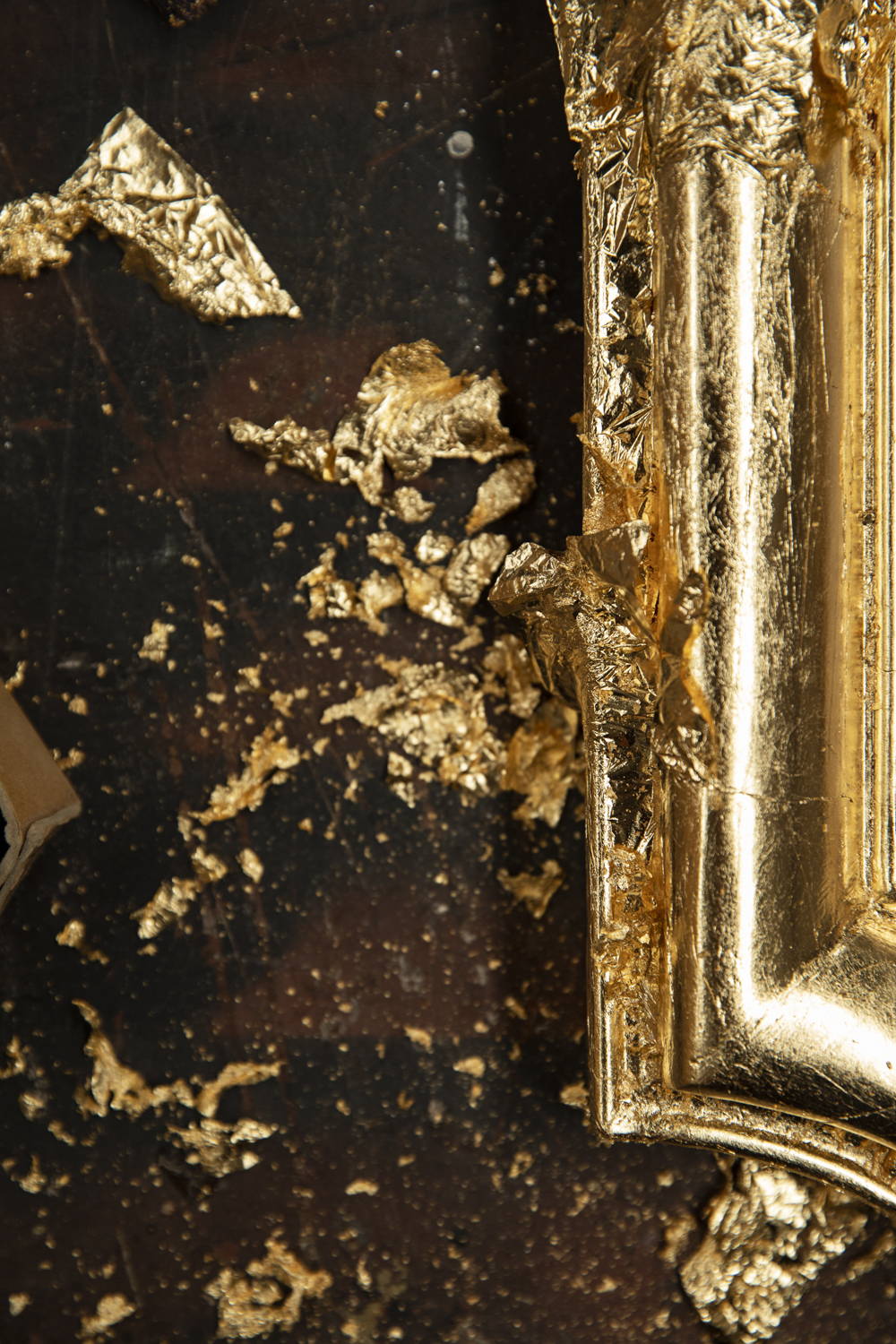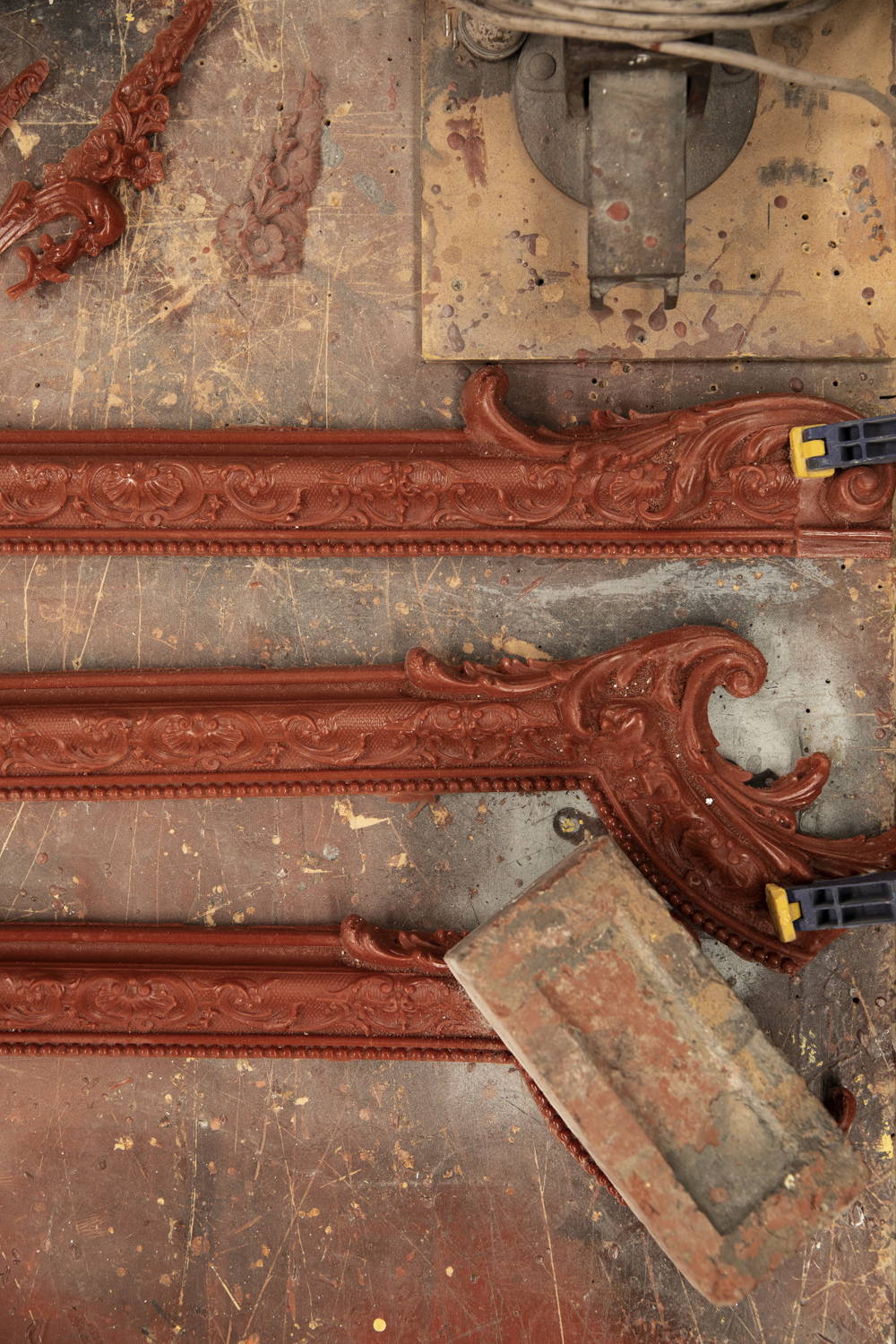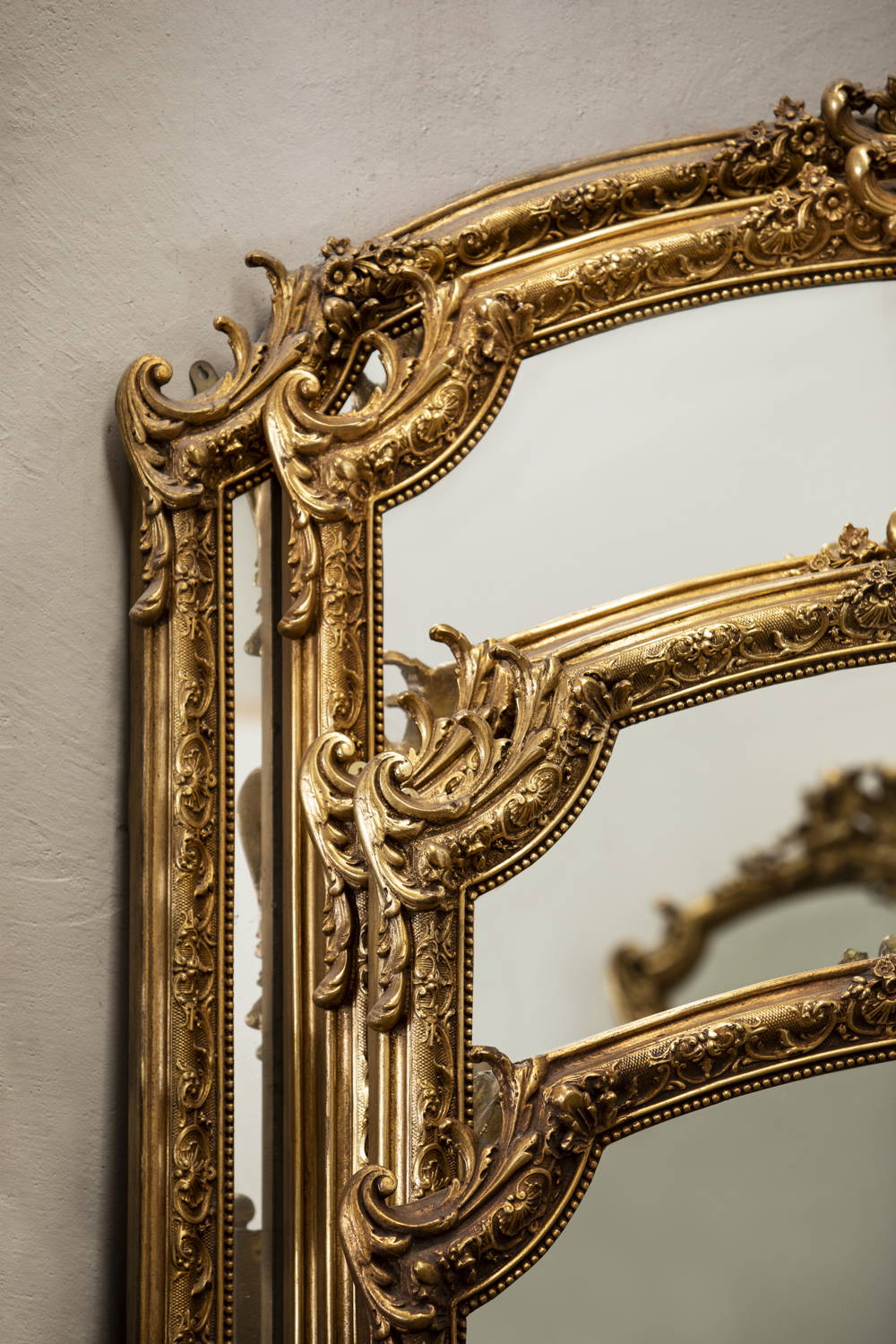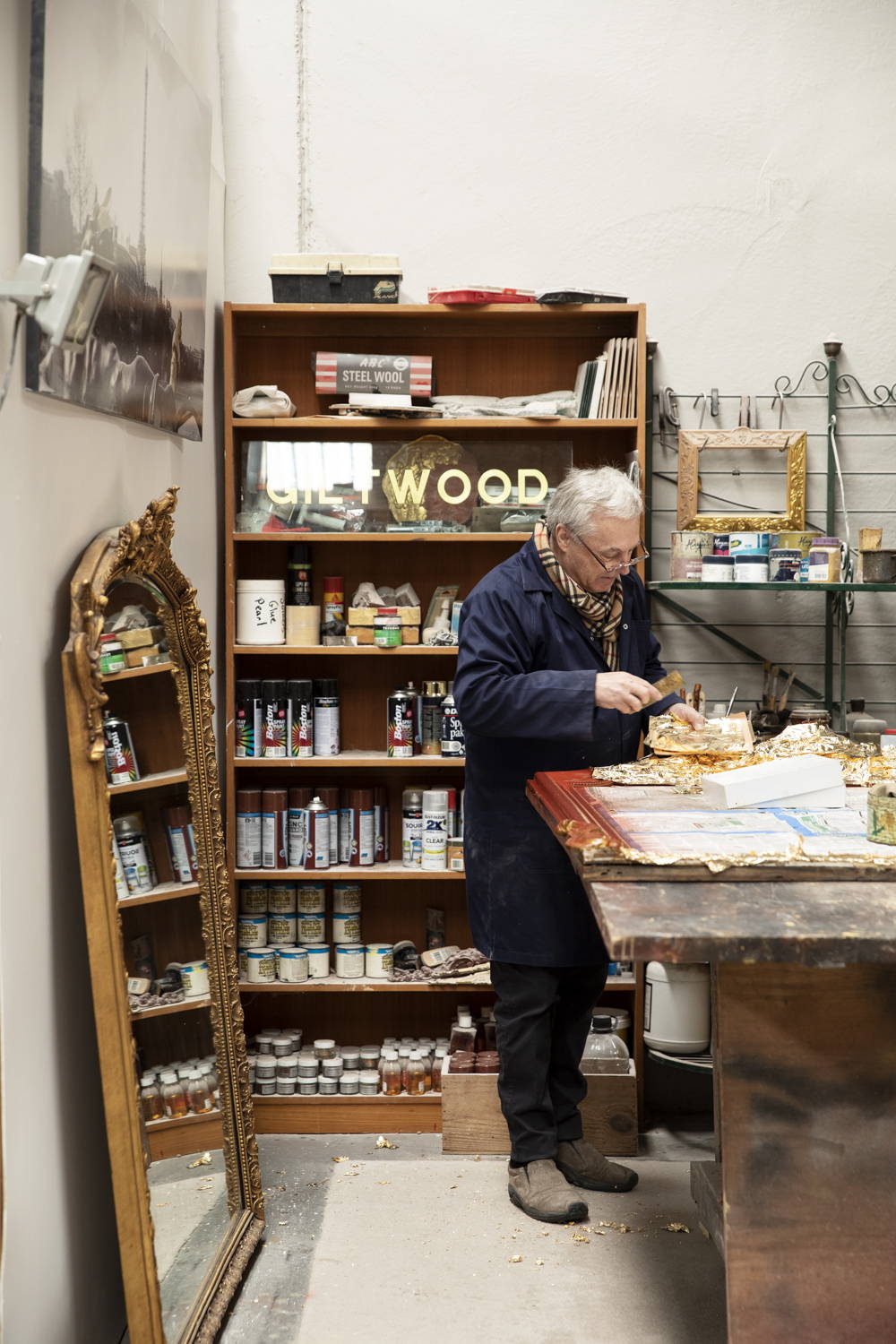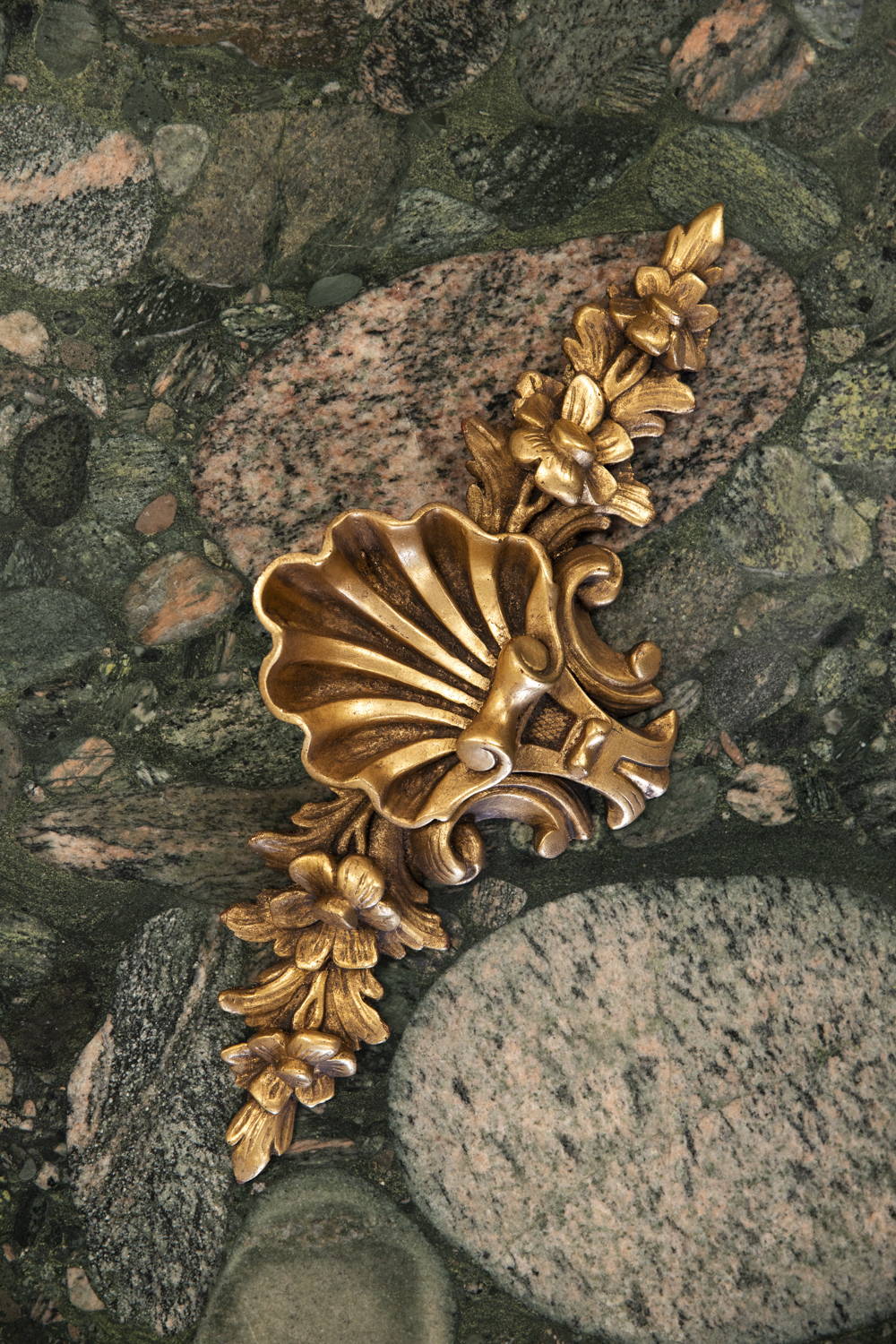 We speak with Mike about the handcrafted process and his long and fascinating career as a Gilder.
When and how did you end up learning Gilding?
I started out as an apprentice painter and decorator at 15, which put me in good stead with the painting preparation that I've been doing everyday, ever since.
I then had five years learning the manufacture and Gilding of handcrafted, traditional style ornamental frames under the tuition of Ron Crawford of Crawford, Burman and Co., where we did work for some of the most prominent artists and galleries in Australia. The company was the fifth descendant firm of the oldest business of its type in Australia, established in the late 1800's; John Thallon and Co, Woodcarvers, Gilders and Ornamentleists.

Whilst employed by this firm, I attended private lessons in wood carving under the genius talent of Aldo Pierini and later did a basic course in French Polishing.
Having learnt and finessed the various forms of Gilding, casting ornamentation, restoration, colour matching, toning etc., I started my own company at 20 and have been working in this trade ever since.
The art of Gilding is a craft that has an old history, how have the techniques evolved over time?
Most of the techniques and tools used for gold leafing and water Gilding have been around since the tomb of Tutankhamun, that's 3000BC. Some of the scientific documentaries have done micrometer tests on the gold that was made at that time. This gold was beaten by hand and is absolutely millimetre-perfect across in thickness, prepared for use. Traditional tools and brushes are created with beaver and horse hair, which we still use today for real gold leafing.
The ornamentation on decorative frames were all hand-carved into the timber frame up until the Industrial Revolution, 1840 thereabouts. After then, they kept learning things. The frames are still constructed with timber, however they developed cast ornamentation for the decorative features instead of hand-carving. Different countries used different material for this process and therefore the quality varied and so did the longevity of product. The English used 'Composition' which later cracked, and often parts of the decorative features fell off, Italian artisans used stucco, and the French had the best recipe: known as 'Corton perri'. The cast ornamentation in French antique mirrors is created with the secret ingredient of dissolved paper fibres which held it together. I can determine the country of origin of an antique frame by the composition and the type of gilding. Even which base colours were used can indicate origin of construction.
Creating cast ornamentation today, we have silicone moulds and polyester resin, as opposed to the gelatine that was used for prior.
Other changes in construction occurred due to toxicity of materials and health implications realised over time. Mirror glass used to be made with mercury, whereas now we use silver nitrate.
How did you come to creating your antique mirror frame reproductions?

Each time I travelled overseas sourcing antiques for my business, I bought something to copy. I only make reproductions from originals that I have purchased. I cast the moulds in silicone and then create the ornaments that are then used to embellish the timber frames.
I reserve genuine gold leafing for the antiques, and now the much-used imitation gold or silver leaf is used for the antique reproductions. Imitation gold leaf is also known as dutch metal or schlaggmetal. I have heard some people mistakenly refer to this as French gilding, when in fact the French still only employ traditional methods, with genuine gold leaf.
Being brass, the gold will ordinarily tarnish, so it gets sealed with shellac, which gives it a more bright gold colour, before it is toned to get it back to an aged appearance, re-creating the colour and patina of an aged mirror. Every step of the process should be done with a day's drying time in between.
With contemporary interiors now incorporating antique mirrors for a unique aesthetic of old-meets-new, have you noticed the change with people looking to introduce more gold leaf arched mirrors now?
Absolutely. Over the many decades I have been restoring antiques and creating reproductions I have seen styles come back 'in'. For a time, people went from gold to silver, as they didn't want to be seen as ostentatious or too decadent.
There have also been forced fashions in decorating styles. For instance, following the Second World War, they confiscated all the gold leaf and shellac to be used for the war effort.
Gilders and sign writers were undertaking work for the planes, emblems etc. That's why Australian furniture was often ivory around that time.

The gilded antique frames were prolific in traditional homes here in Australia in the 80's, 90's, early 2000's. It is a delight to see the resurgence of decorative frames in interiors now.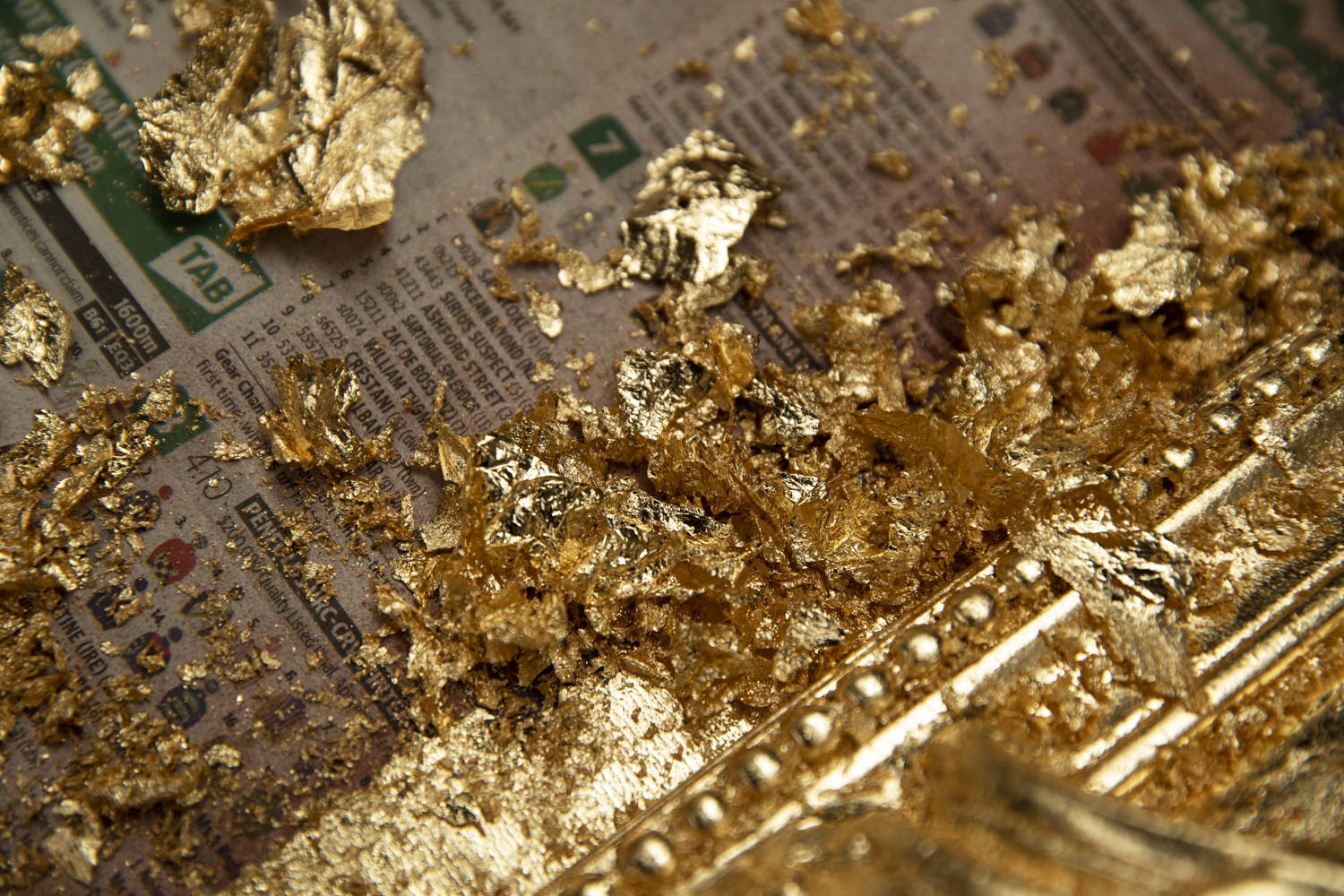 You may have seen our beautiful Arched TV-Mirror designs across Melbourne homes and on Channel 9's The Block.
With each TV-Mirror proudly Australian-made to order, FRAMING TO A T offer unique customisation options.
For more TV-Mirror styles and information, please visit us in stores or get in touch for design assistance.