An Exquisite TV-Mirror in Luke and Jasmin's
Master Bedroom on The Block 2020
On The Block this season, Luke and Jasmin visited our Brighton store during Week 3 of the show as they began designing and renovating their Master Bedroom.
The pair were looking to bring some glamour to their bedroom and as they wanted to have a TV in their bedroom, a custom made Mirror TV was the perfect addition to the space.
Introducing a TV-Mirror to the bedroom is the perfect way to disguise and hide the TV.

Not only are you bringing a beautifully designed mirror to your space, this seamless, innovative product includes a Samsung Smart TV hidden behind the mirror glass, perfect for TV viewing while sitting up in bed.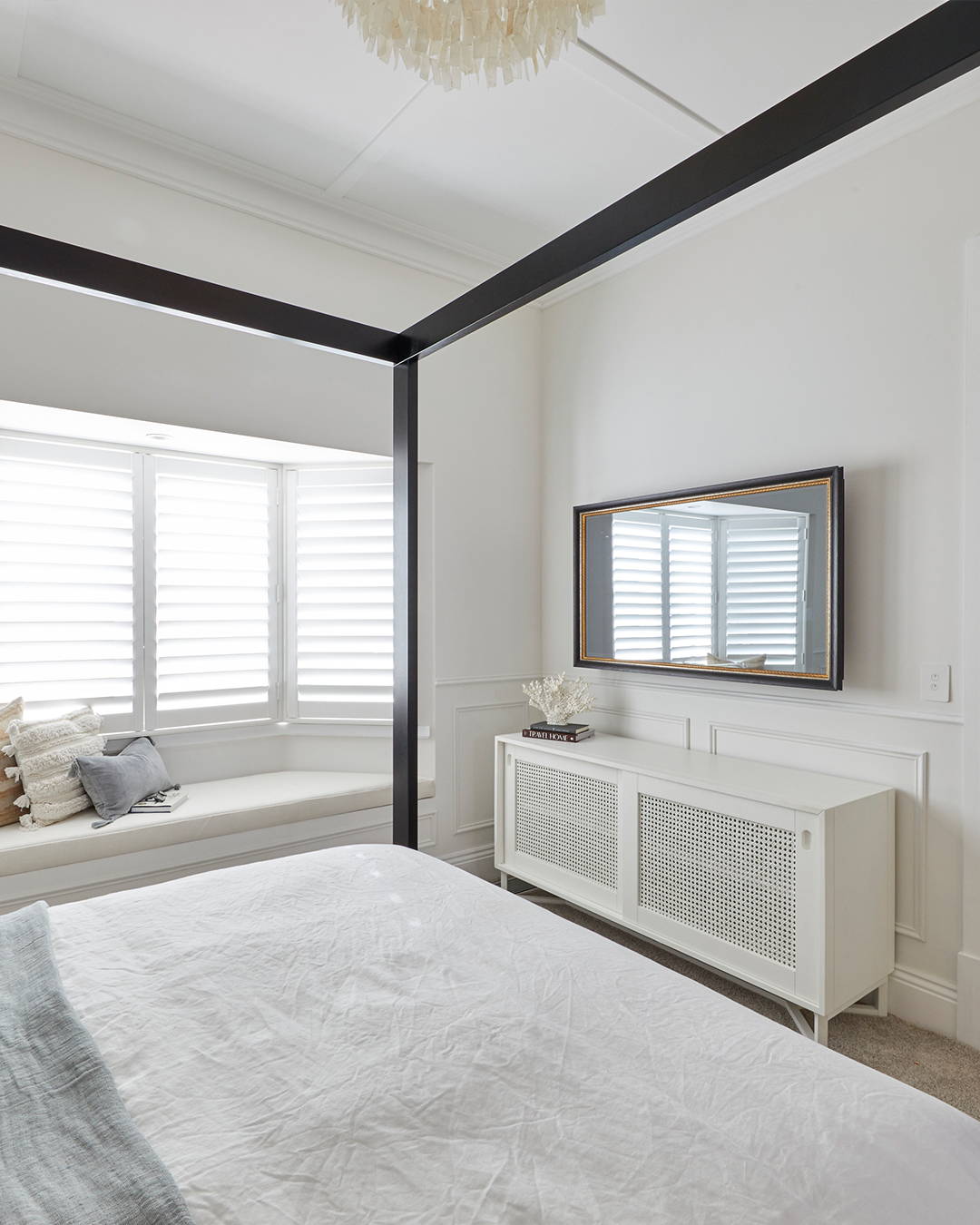 Jasmin and Luke were renovating a beautiful old home, originally built in the 1910's and they looked to incorporate the old with the new in their TV-Mirror design.
Working alongside our Design Consultants to come up with a design to fulfill their needs and look amazing in their space, we explored a few frame designs to complement their interior style.
The beauty of choosing FRAMING TO A T to design and custom make a TV-Mirror is our incredible selection of frames and our quality of design and craftsmanship.
Using sustainably sourced timbers and frame mouldings created and sourced from artisans, each TV-Mirror is constructed in-house in our Manufacturing HQ in Melbourne by our expert picture framers.
When we select a custom frame for the TV-Mirror, we chat with our clients about their space, styling accents and finishes in the room to come up with some design options to create the perfect piece for their home or interior space.
The Master Bedroom in Luke and Jasmin's 1910's California Bungalow took a sophisticated, Hampton's inspired turn which lent itself to a breezy, light style, while maintaining traditional elements and detail throughout the space. We looked to create a statement mirror that was traditional and elegant, with a modern hint.
The frame design on this TV-Mirror is a multi-layered, detailed design, using two frame mouldings to create this distressed yet traditional finish.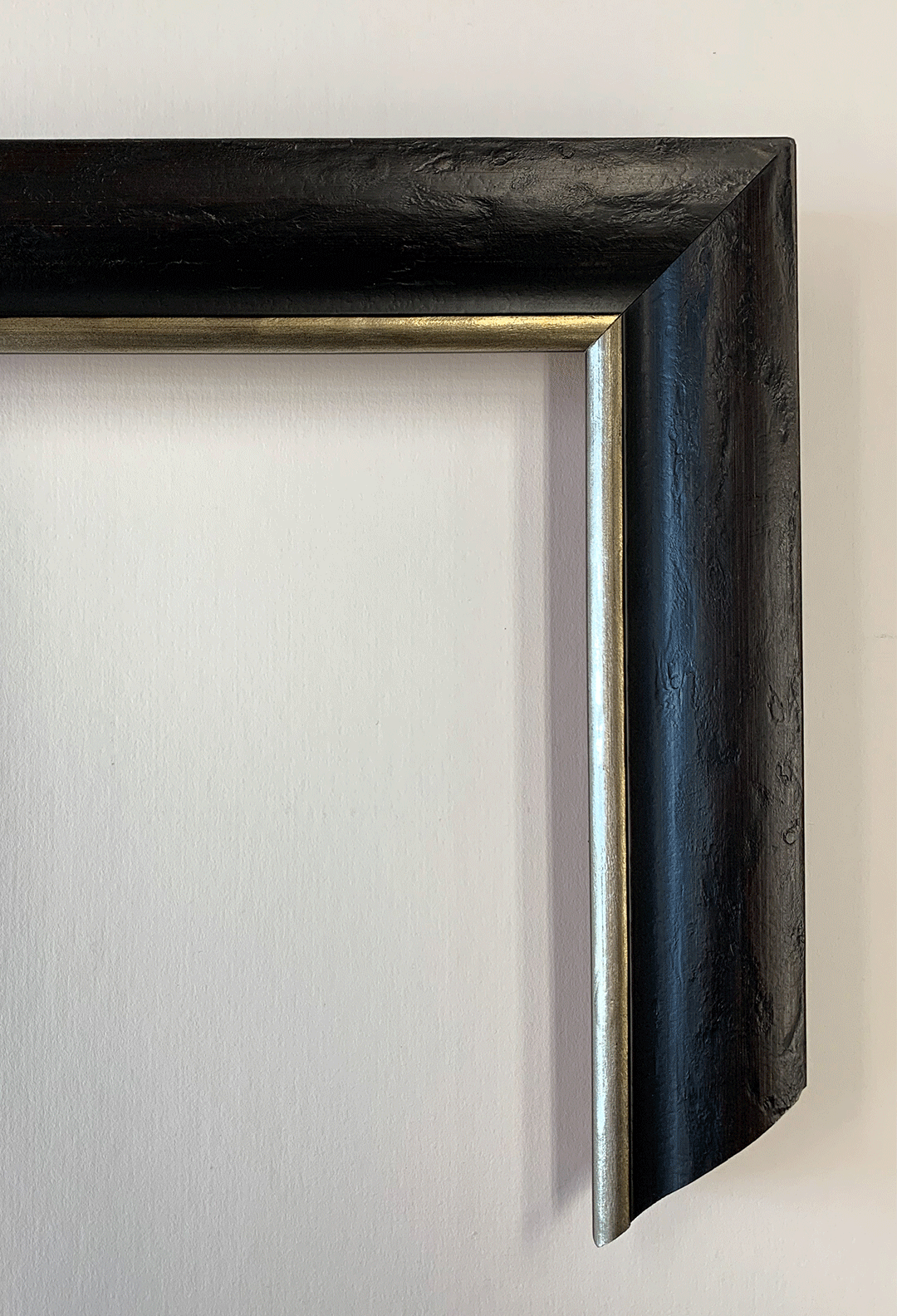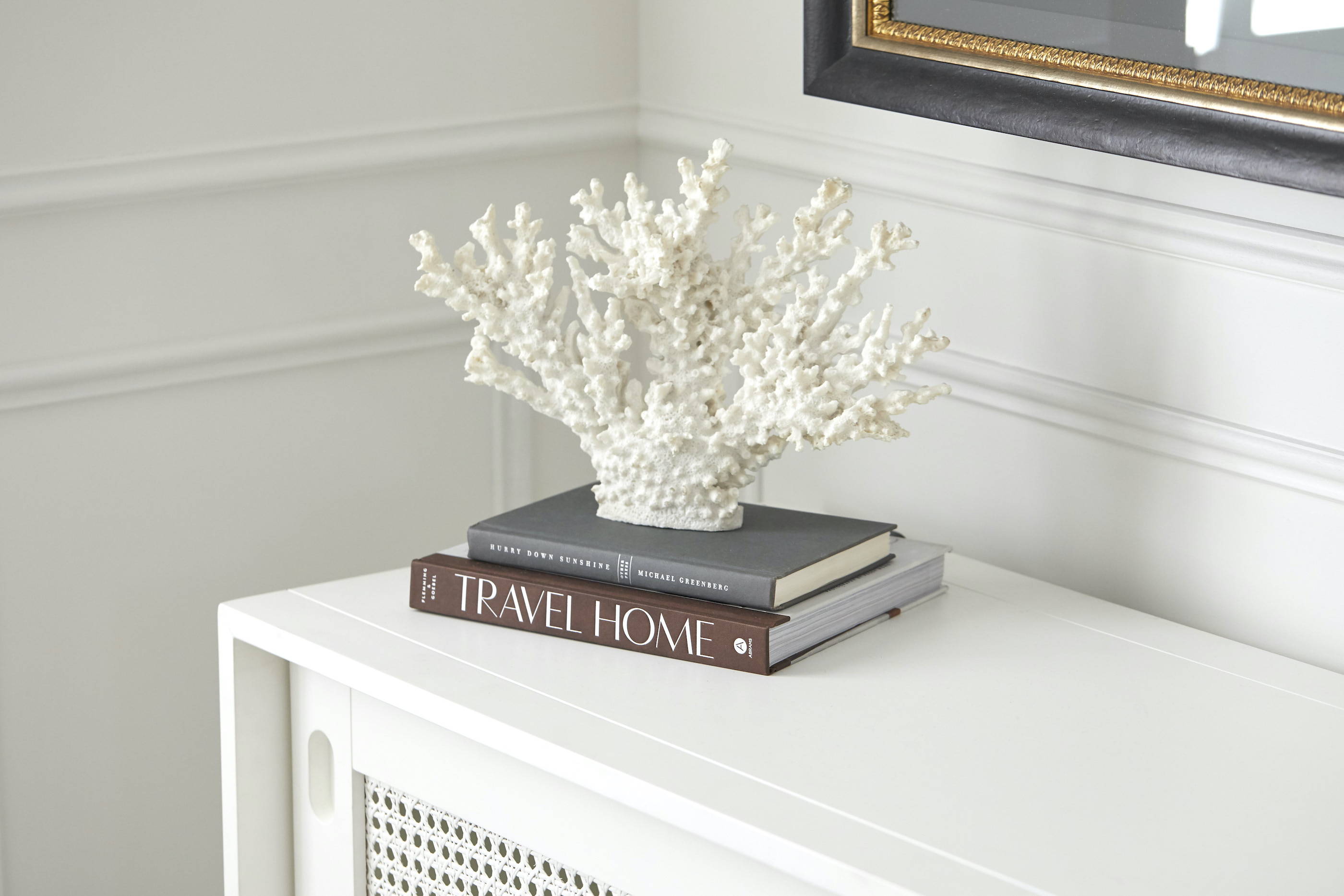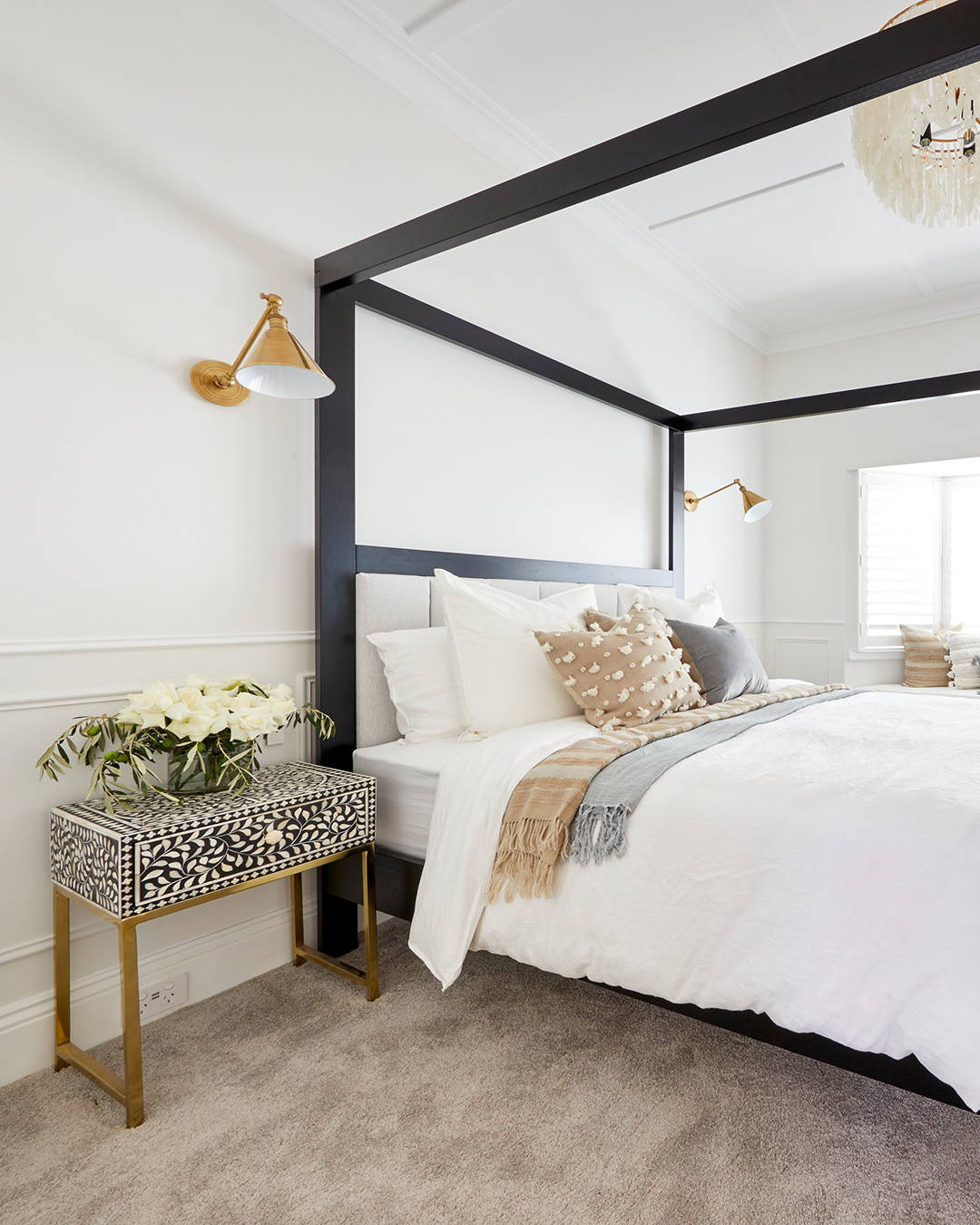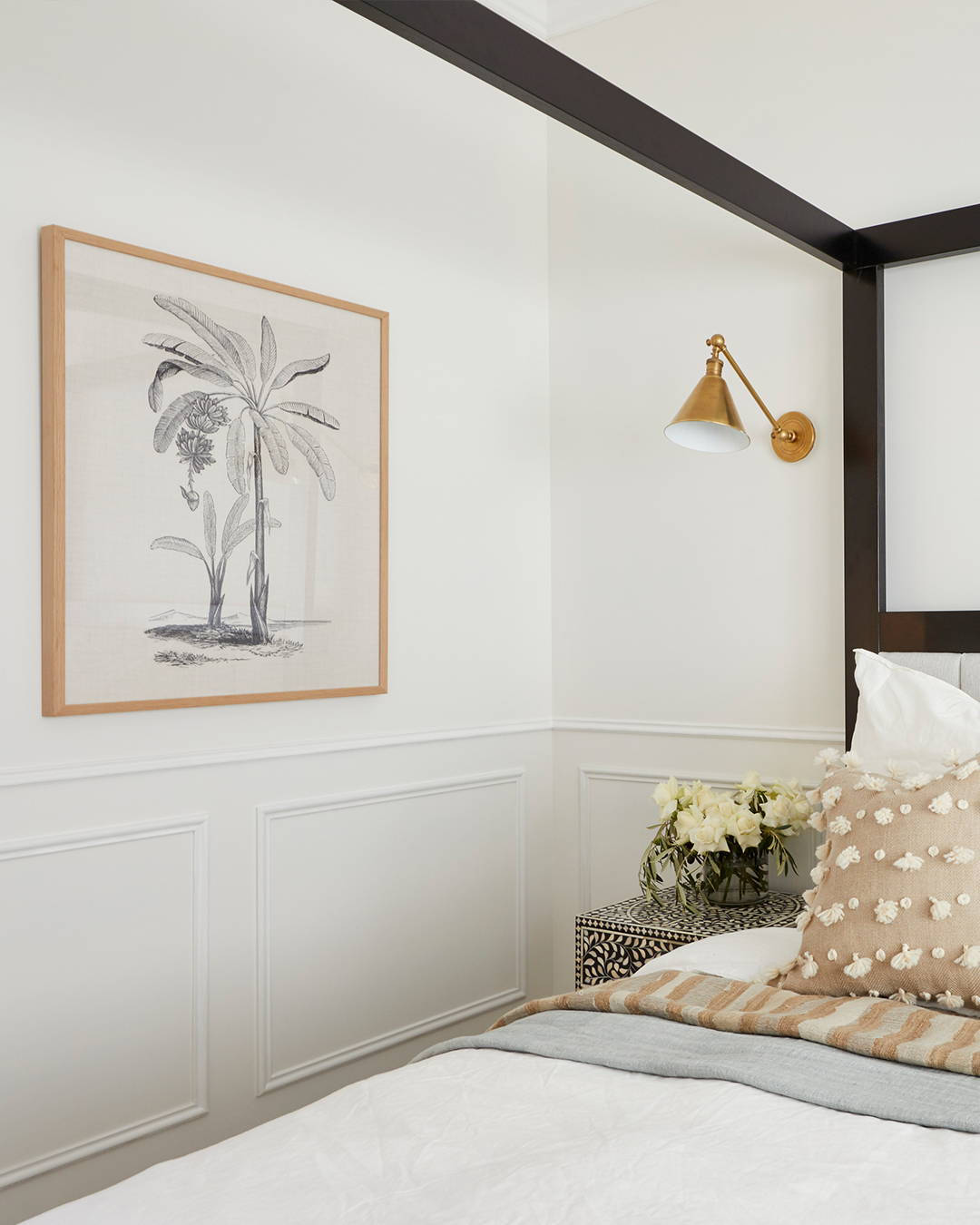 We were also thrilled to assist Luke and Jasmin with custom framing their Grafico palm print in a natural oak frame with our premium anti reflective glass.
Shop Luke and Jasmin's TV-Mirror, explore more pieces as seen on The Block, or contact us for more information on creating a custom made TV-Mirror for your home or interior space.