Hamptons-Style Art and Framing on The Block
If you love Hamptons-style homes, Kirsty and Jesse's house on The Block this season will be one to watch!
Working with large spaces and soft colour palettes, the pair introduce coastal art to their Hamptons-inspired Master Bedroom.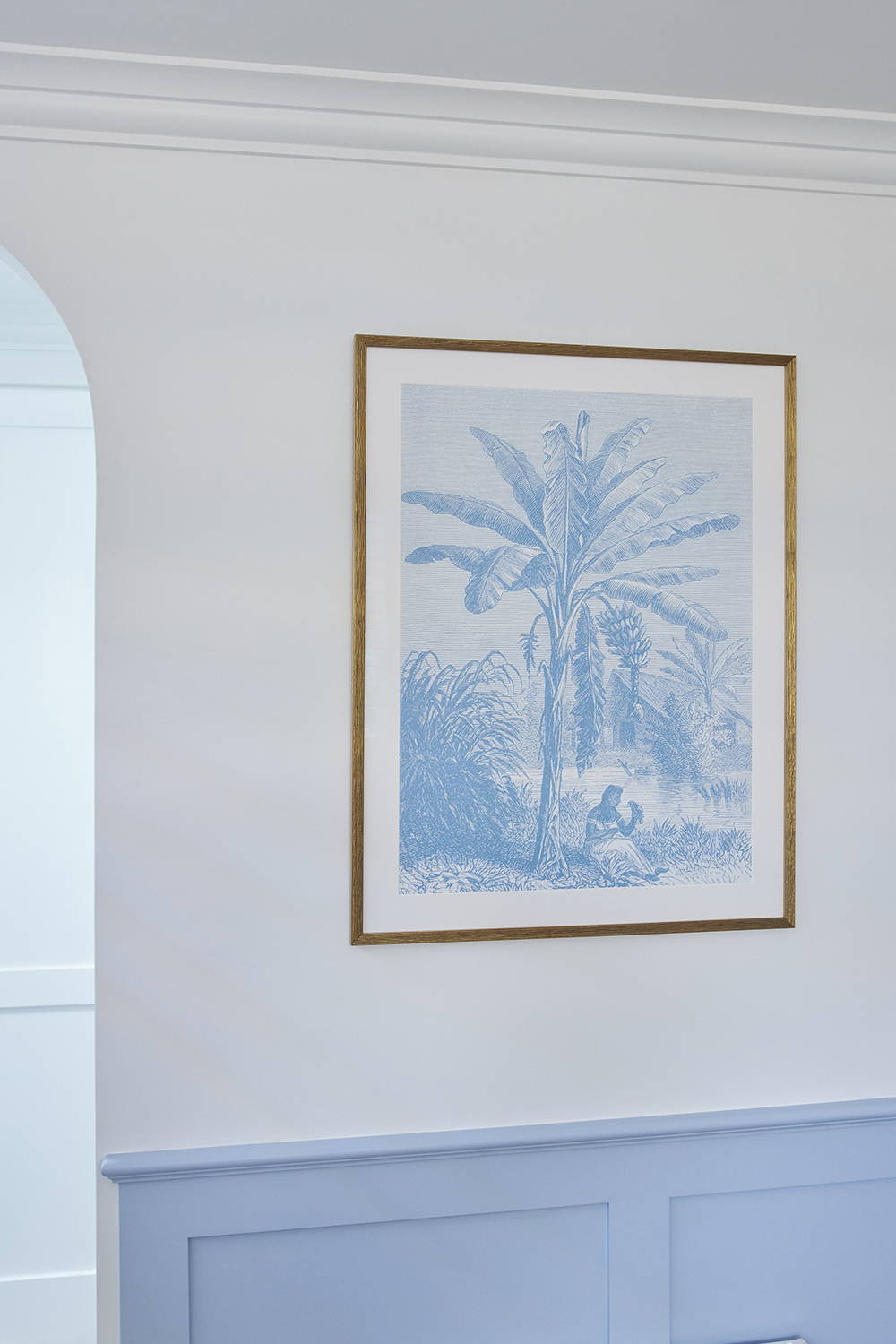 Creating Hamptons-style interiors often incorporates light-filled, tranquil spaces with
botanical influences in the art and decorating.
Kirsty and Jesse contacted us to
arrange custom framing for these pretty, pale blue,
palm etchings
, their chosen art for this space.
With gold accents in the room, Kirsty knew she
wanted to complete these
prints
with a gold frame. This space truly is a beautiful example of how to incorporate gold in your home.
In the busy days leading up to completing this room, we assisted Kirsty with a Design
Consultation remotely. The
art prints
arrived directly to our Showroom and Manufacturing HQ in Hallam, and for a quick turnaround, upon receiving the prints, we shared images of a range of gold frames with Kirsty to complement the imagery and her interior style.
The simplicity of this art lends
itself
to a frame with detail, and Kirsty made a bold choice in selecting this patterned gold frame. This subtle texture was the perfect lift for this bedroom space and we were thrilled to see Kirsty and Jesse nail the Hamptons aesthetic in this
beautiful bedroom.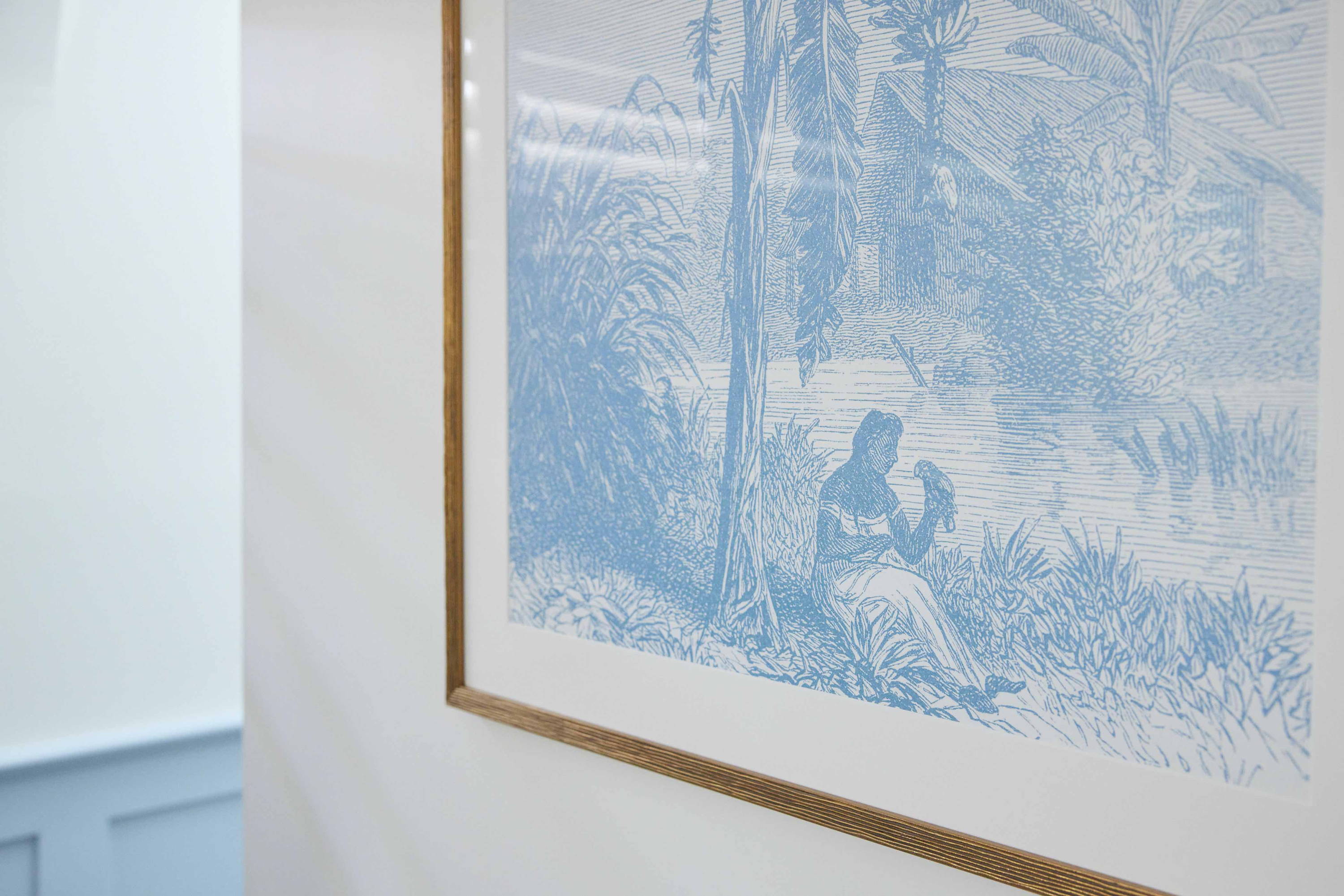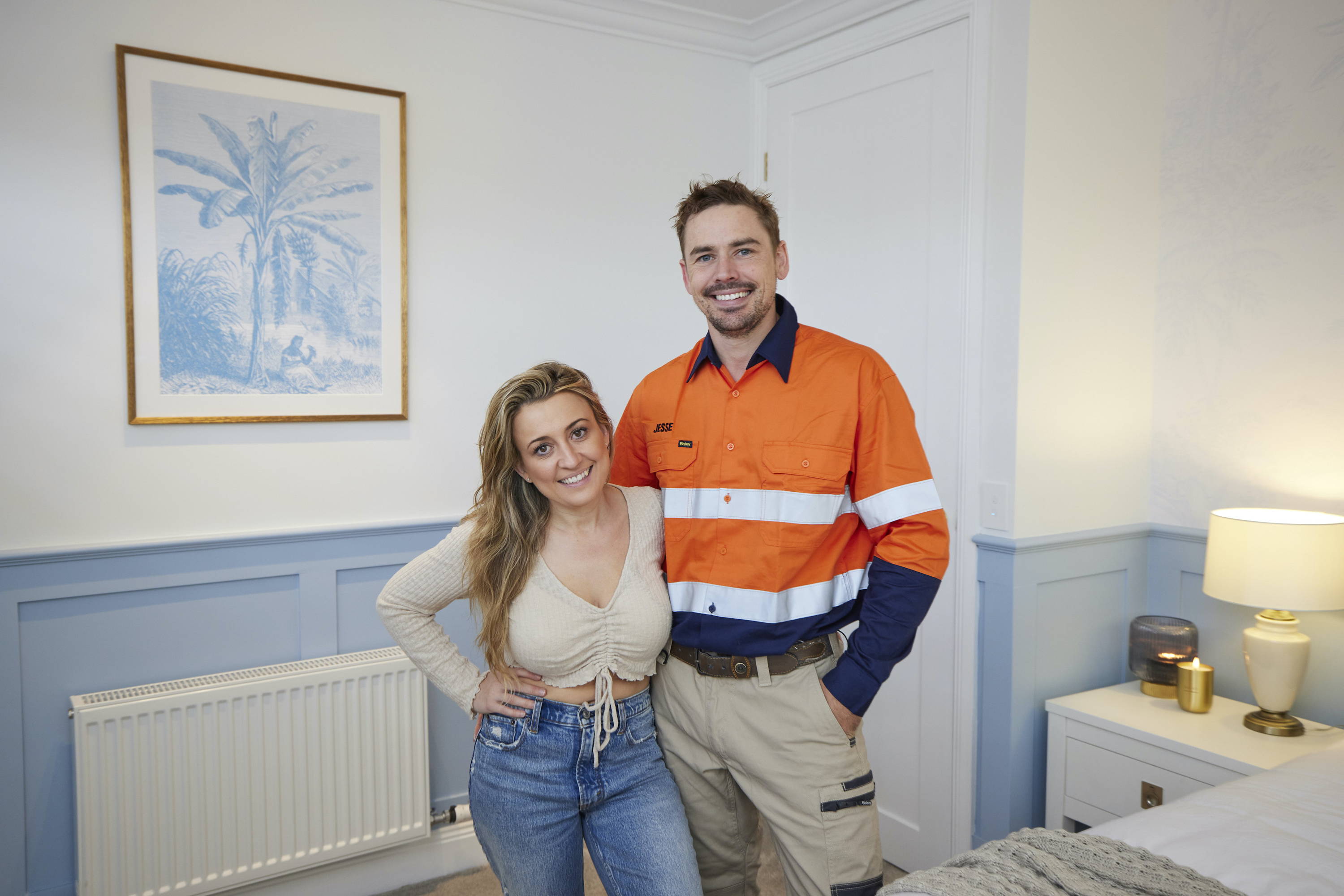 At FRAMING TO A T, our Design Consultants will work with you to design a custom framing design that complements the art piece, works with your interiors and suits your personal style.
Contact us, or visit us at one of our three locations in Melbourne for expert custom frame design and advice.