CUSTOM FRAMING TIPS FOR INSIDE OUT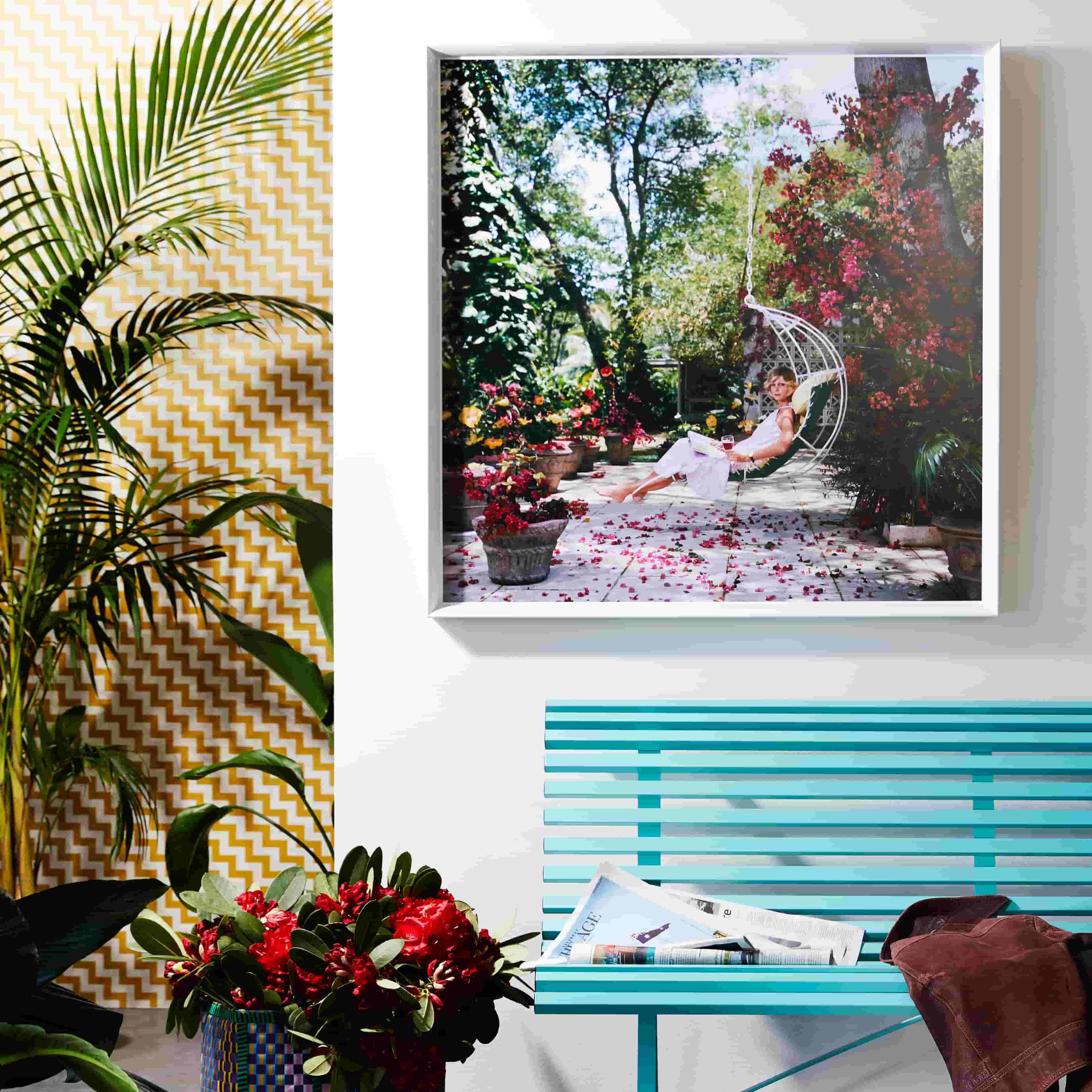 'Barbados Bliss', by Slim Aarons, 1976. Available from Framing to a T. Styling by Greenhouse Interiors. Photography by Armelle Habib.
We were excited to share some insight on custom framing with Inside Out and thought it would be a fitting way to launch our new blog.
When introducing art into your home, whether you have purchased an original piece of art, a print on canvas, a photograph, or an art print, you are introducing new colours and shapes to your space.

Regardless of the reason, you fell in love with your new art piece, a beautifully designed and well-made custom frame is going to enhance this piece and your decorating tenfold.
When choosing a frame for your artwork, the Design Consultants at Framing to a T will offer a few options for you to select from. The framing choice will enhance your artwork while working in harmony with your interior décor.
There is such a vast selection of quality timber frame mouldings now on the market, you will find a frame to complement both the art piece and your interiors.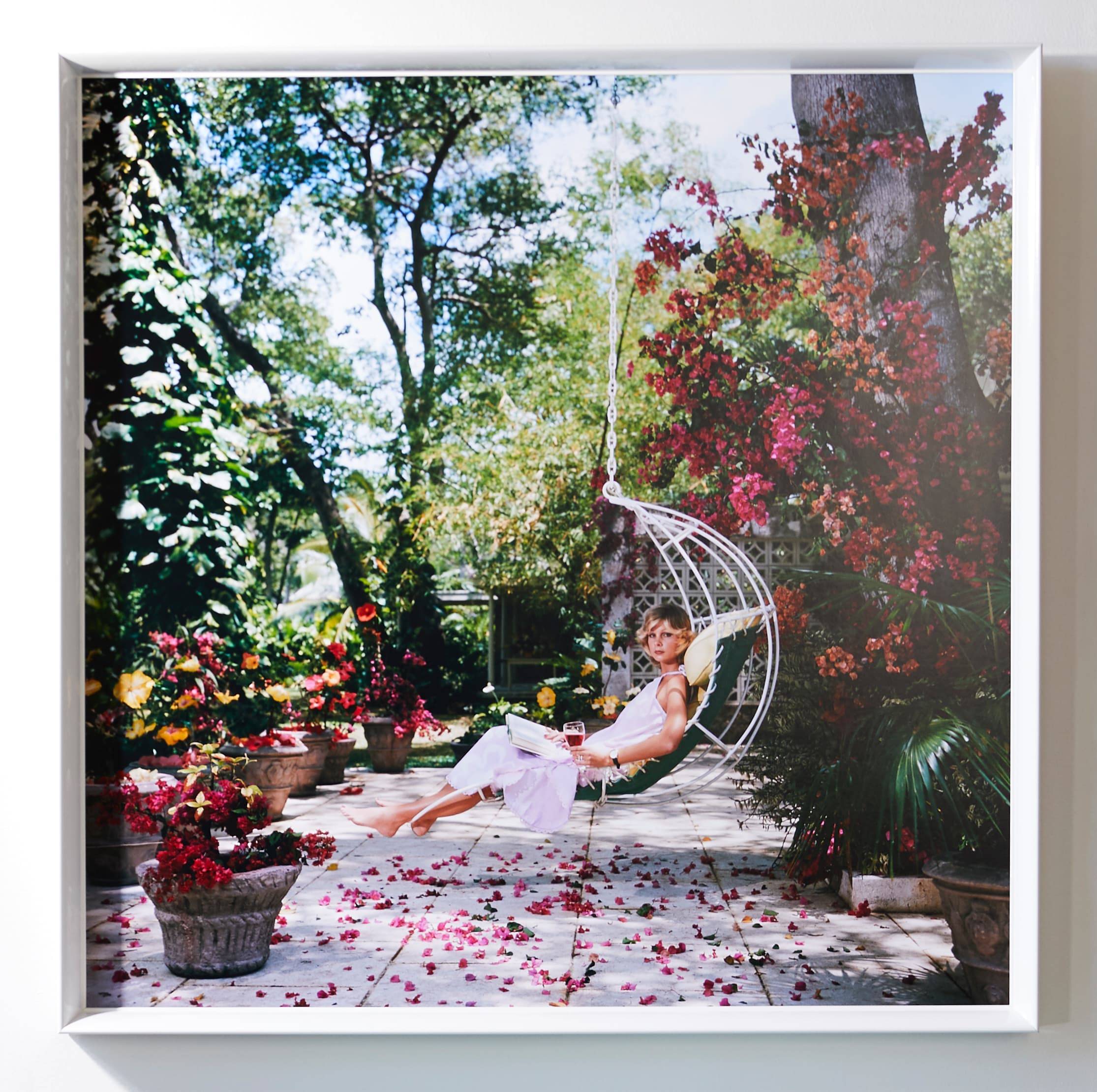 There are many advantages of using a mat board when framing your artwork.
Visually, it is an important addition to any piece. It can provide relief to your artwork especially if the piece is very colourful, busy, or if you are worried the art piece will dominate the room. By introducing the mat board it gives the opportunity for your eye to rest as it enjoys the image. A soft white or complimentary colour will highlight the art and create space for the frame.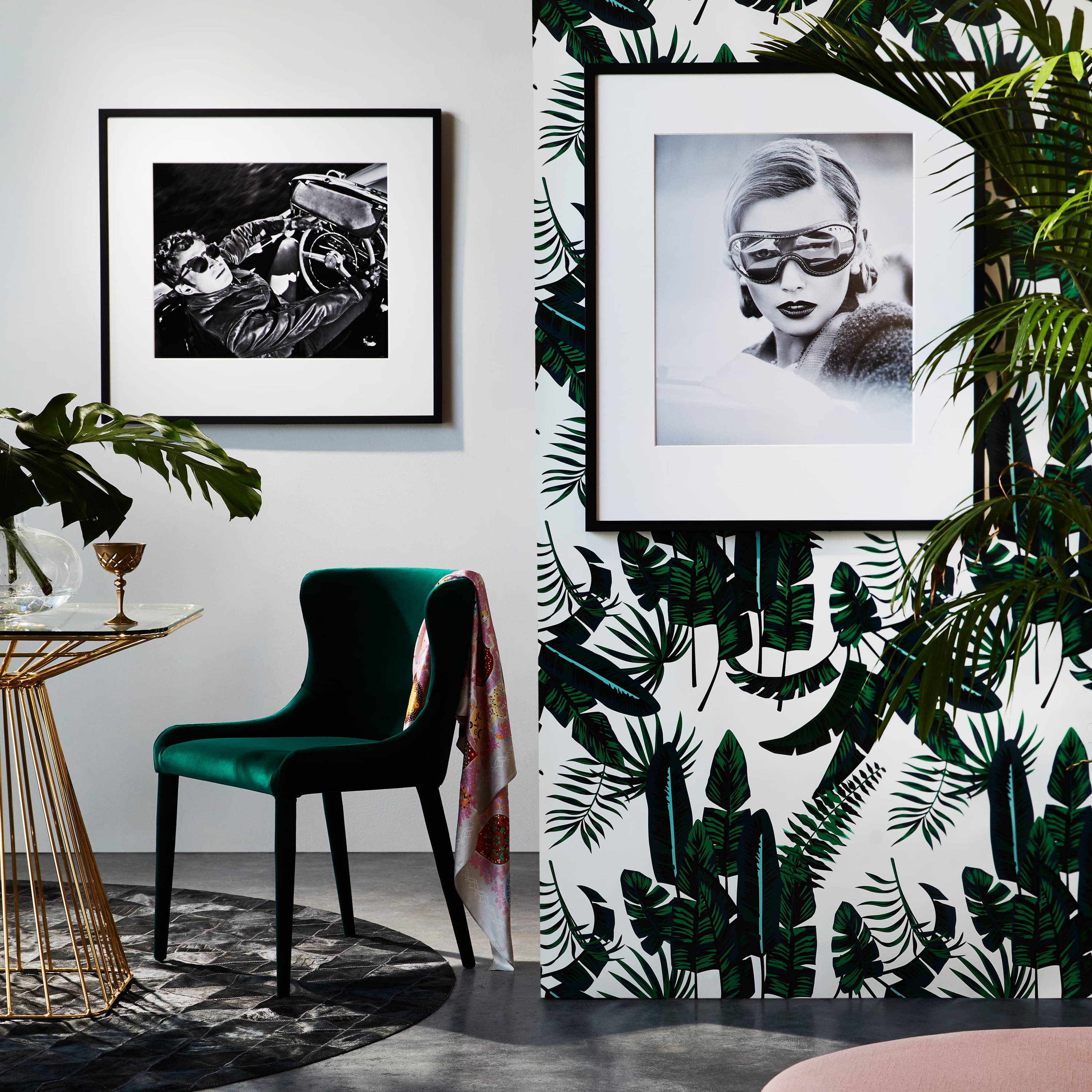 Snapper Media prints. Available from Framing to a T. Styling by Greenhouse Interiors. Photography by Armelle Habib.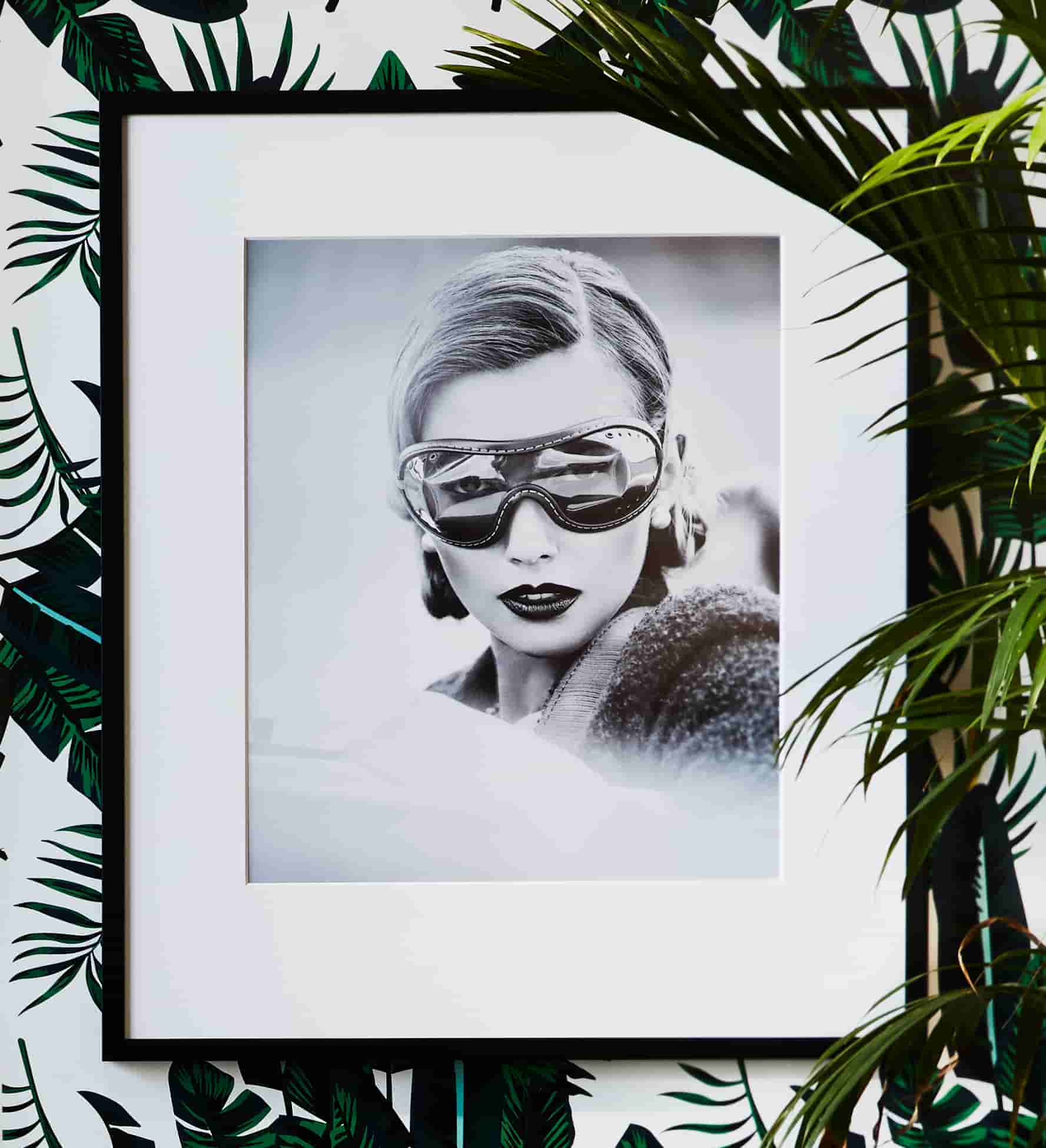 Snapper Media prints. Available from Framing to a T. Styling by Greenhouse Interiors. Photography by Armelle Habib.
This allows then for the frame to give depth, contrast and character without overpowering or crowding the artwork. It gives size to your artwork making it larger, and let's face it, when it comes to decorating your walls, less is best and the bigger the better. Selecting a mat board will add conservation value to the piece by allowing the glass to sit off the artwork, preventing condensation and discolouration.

Our Design Consultants will offer you a range of glass choices to select from. Clear glass gives a clear, see-through appearance but in some homes may reflect, which can make it difficult to see your artwork. If you are unsure if the artwork with clear glass will reflect on your wall, hold up a framed piece you have in your home already and place it in the spot that you will be hanging your new artwork. This will show you how much light and reflection will bounce off it.
If the room you are hanging your new framed art has high levels of light, consider a 99% UV protective Conservation glass which will slow down the fading of your art piece. It can be really disappointing to see your beautiful photo or print fade, so this glass is well worth investing in.
Conservation glass has a clear effect so it will cause reflection in some interior spaces. If this is a concern to you, a Museum quality glass is available offering the UV protection and the added bonus of anti reflective quality. You have to see it to believe it – no glare or reflection but as clear as if there was no glass. Truly a fabulous addition, but alas, once you experience this amazing glass, there is no going back to using regular clear glass, you will become hooked!
Picture framing is a design element that is just as important as the art itself. Enhance your artwork with premium framing treatment at Framing to a T. Our team of Expert Framers and Design Consultants plan and produce every piece with a focus on conservation to protect your art from fading or damage for a timeless result.