Custom Framing an Artwork for a Dreamy Bedroom Renovation
Lucy Glade-Wright and her husband Jonno have released another exquisite bedroom makeover as part of their Home Renovation Series over on Hunting For George. Their Edwardian home is undergoing an amazing transformation as they renovate each space and share the process with you along the way.
In their latest video, follow Lucy and Jonno as they re-design and style their beautiful new bedroom.
Prior to Melbourne's stage 4 restrictions, they came in store to FRAMING TO A T with a beautiful photographic print by Ren Pidgeon for custom framing. Together we chose a frame design to complement the print as well as the finishes and furniture in Lucy and Jonno's bedroom interiors.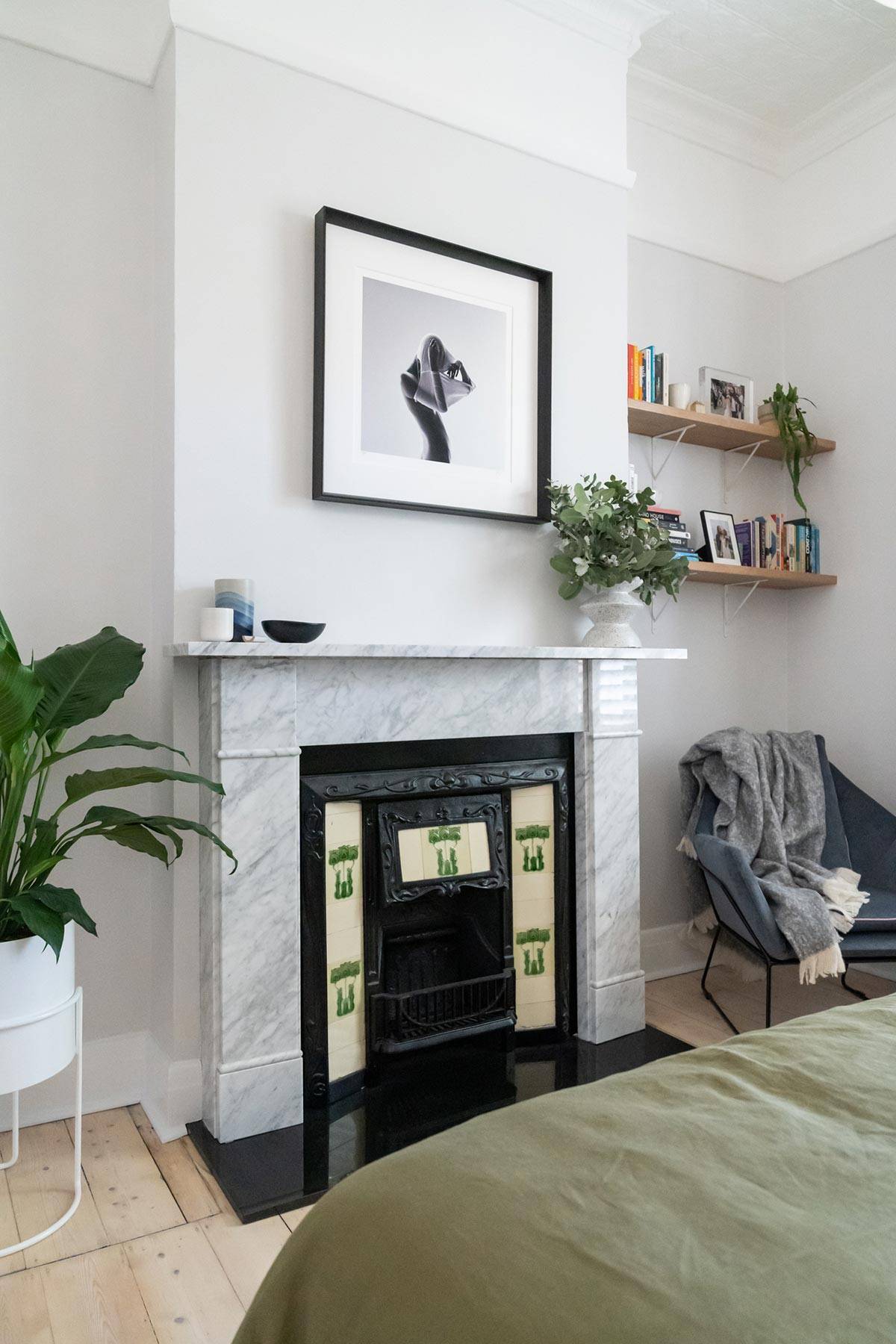 For this frame design we used a white mat board to give the photographic print some size on the wall, as well as to give the eye a place to rest. We looked at a few frame options for this piece and decided on a matte black frame with a profile that protrudes from the wall for a stunning effect.
We wanted to ensure Lucy and Jonno's art investment is protected by finishing the framed piece with our premium anti-reflective glass. This glass choice has 70% UV protection to slow down the fading of the artwork, as well as anti-glare qualities to reduce the reflectiveness of the glass which is perfect for spaces with large windows and high levels of natural light.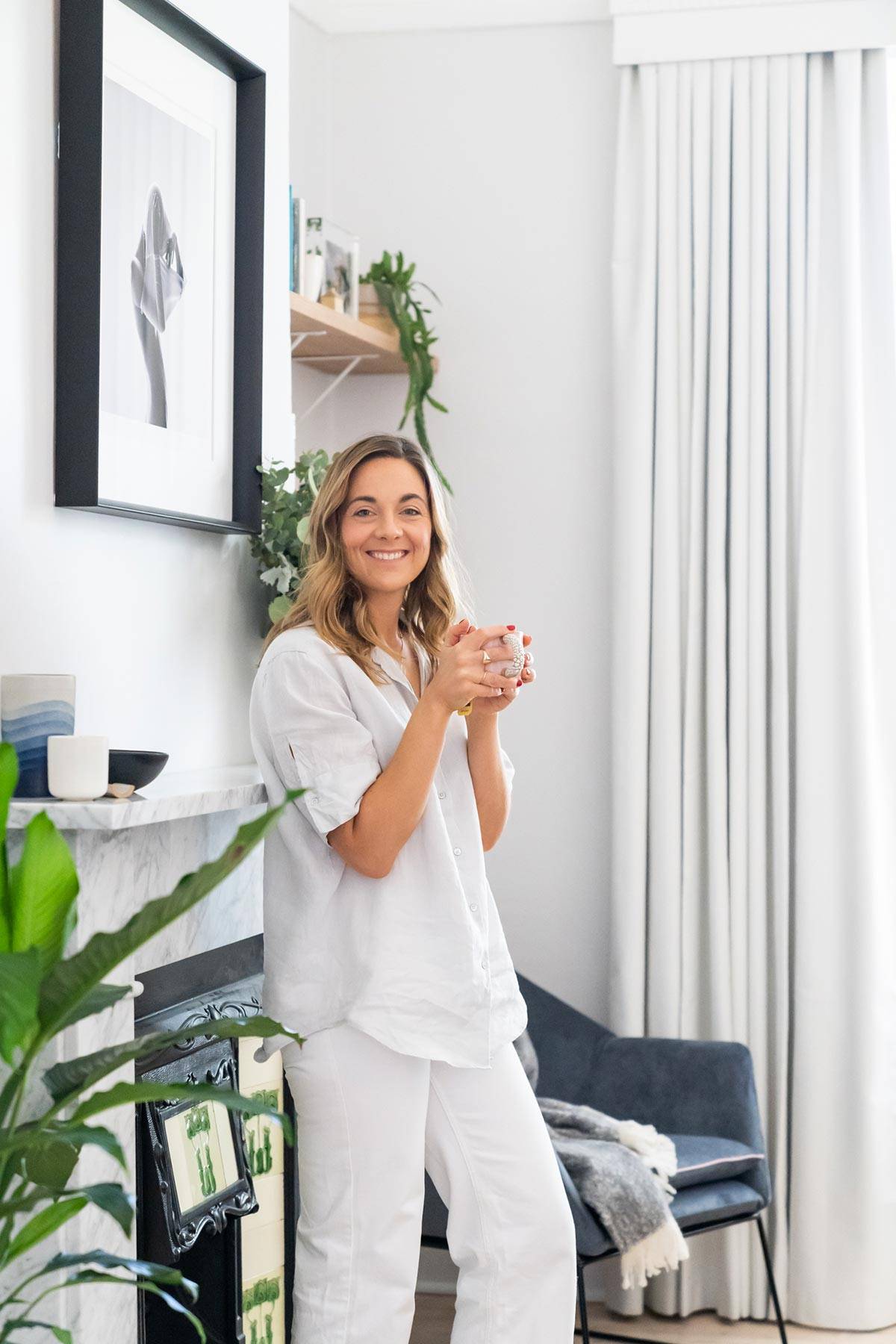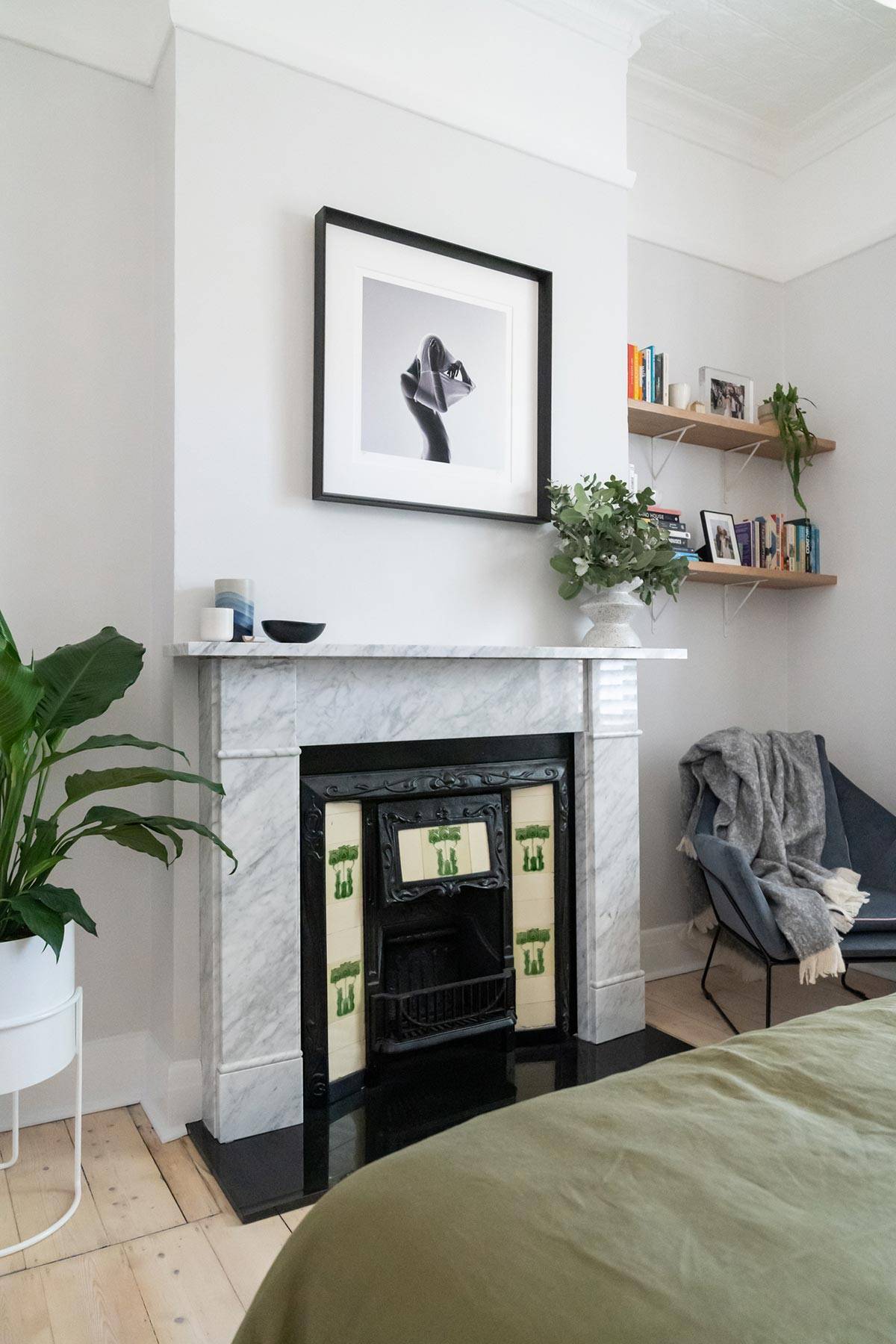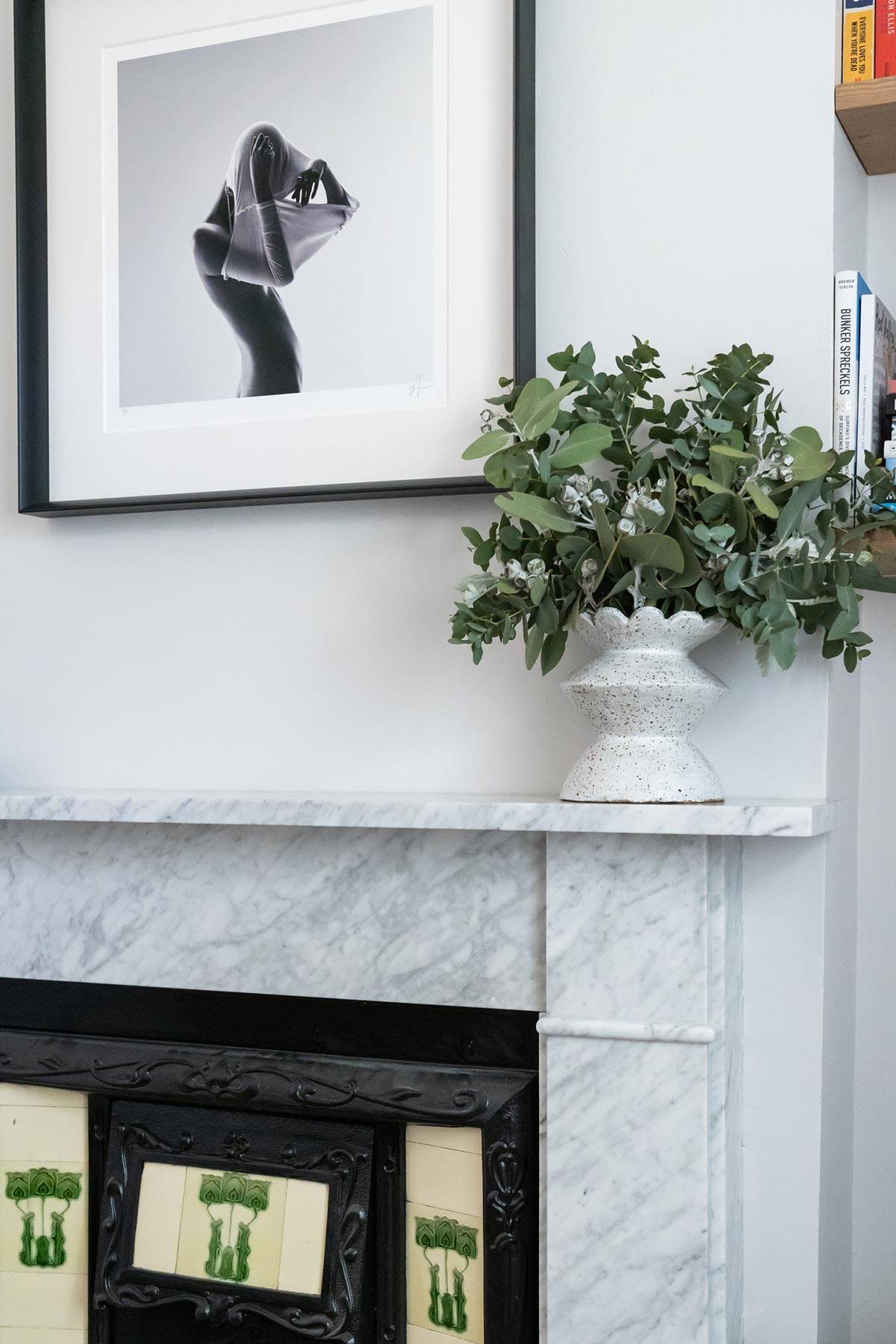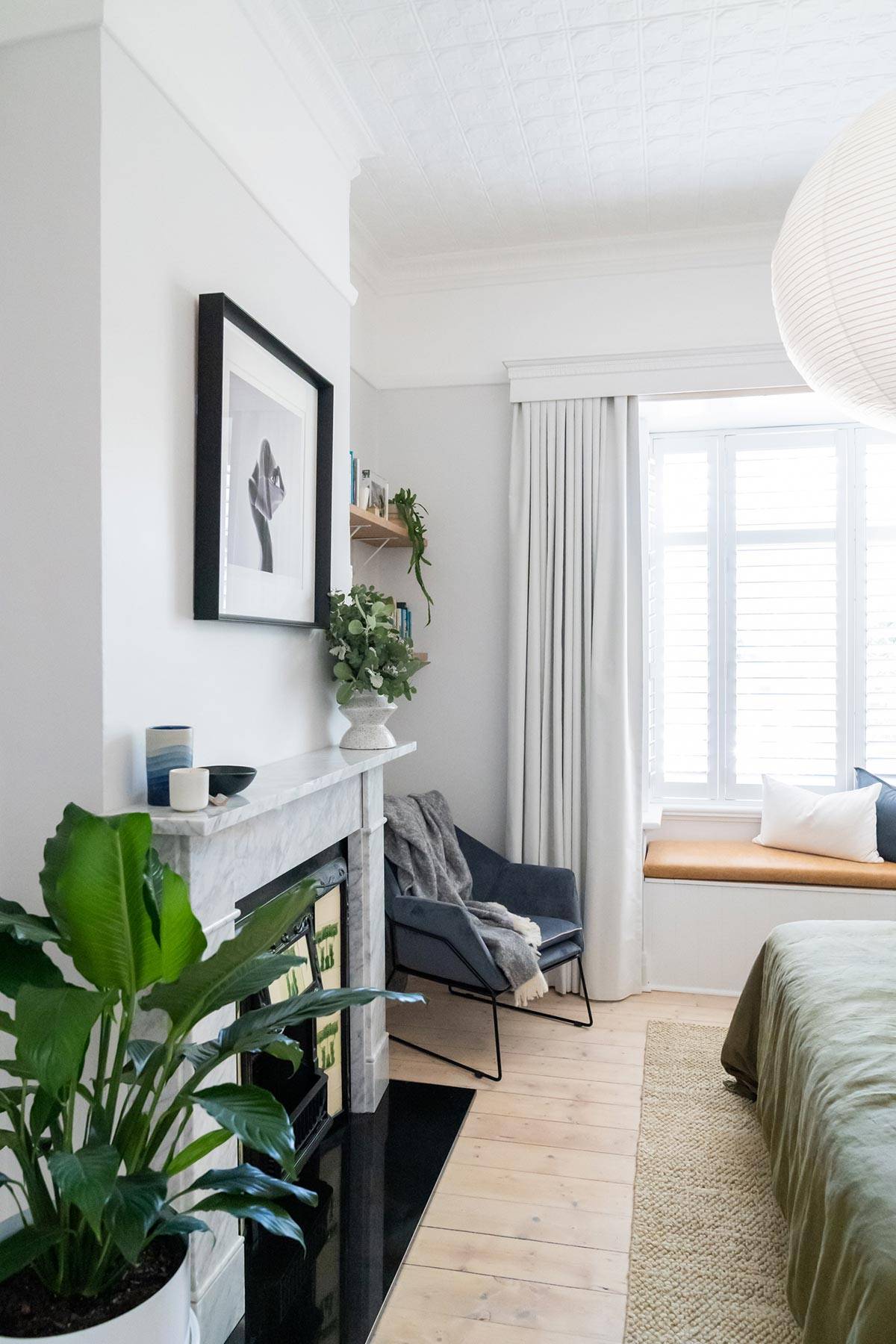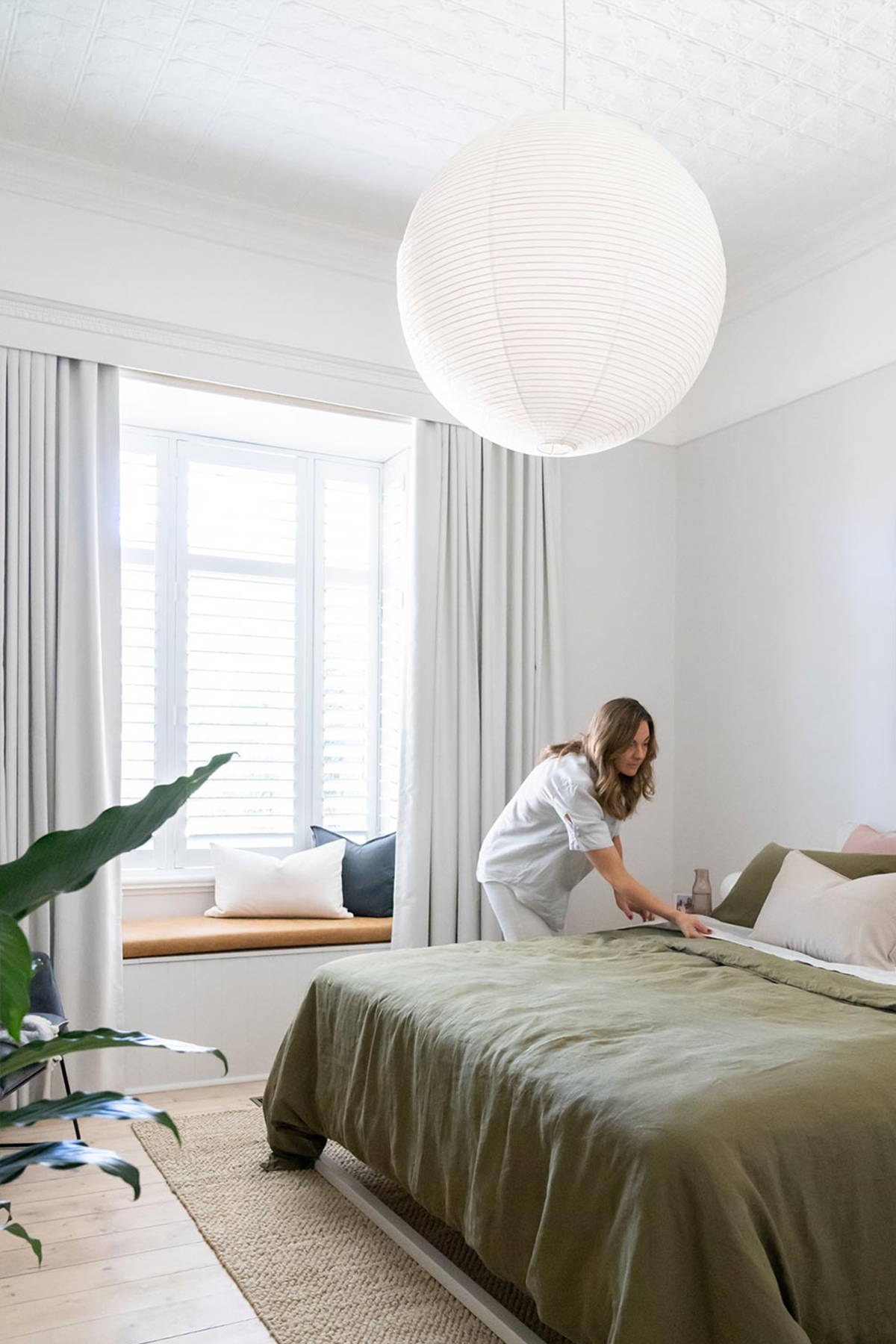 Watch this stunning bedroom renovation come together, featuring a visit to our Brighton store to choose custom framing for a beautiful photographic print by Ren Pigeon.
We'd love you to get in touch if we can assist you with custom framing, framed art and art curation for your home or creative space.