CREATING UPLIFTING SPACES
WITH SLIM AARONS PHOTOGRAPHY
Slim Aarons (1916-2006) captured glamorous jetsetters holidaying in beautiful destinations across the world during the fifties, sixties, seventies and eighties. He was among his generation's most influential photographers, his works always in his typically Slim Aarons style of playful, fun, vibrant and candid photography.
Photographs of beautiful landscapes, families and friends on holiday often poolside or by the water, relaxing at a resort or entertaining at an incredible home, are common themes in Slim Aarons' body of work. With strong colours and always a hint of vintage glamour, Slim Aarons photographic prints look incredible in their large-scale format to create a statement in a room.

Choosing art for your home is one of our favourite aspects of interior decorating, bringing personality and style to a space. Introducing Slim Aarons framed photographic works onto your walls is a stunning way to bring uplifting imagery into a home.
If we can't escape for a European summer, or holiday abroad this year, we love that Slim Aarons' photography has the ability to transport us across the world and through a beautiful stretch in time, to spectacular locations.
Over the decades of photographing beautiful people in exquisite places across the world, we love seeing the way the fashion and style changes in front of Slim Aarons' lens.
From fully covered swimwear of the 1950's, to topless sunbathing on the beach in the 1970's, incredible hairstyles and elegant party ensembles, Slim Aarons' works take us back in time to the spectacular moments he captured.
The photographic works of Slim Aarons are housed by Getty Images Gallery in London. While there is an incredible amount of his works available, we occasionally receive some newly released photographs, never before seen from the Slim Aarons collections. We paired up with style team Greenhouse Interiors and photographer Armelle Habib to capture some of our favourite Slims, alongside some newly released photographic prints that are now available at FRAMING TO A T.
We dove into the early years of Slim Aarons' career with a few photographs from the 1950's, alongside some of his more iconic pieces, bringing strong colours into each space we created. In this gorgeous Mid Century Modern house, Slim Aarons' works were right at home amongst the spaces created and furniture collected by Katie Brannaghan and her family over the years.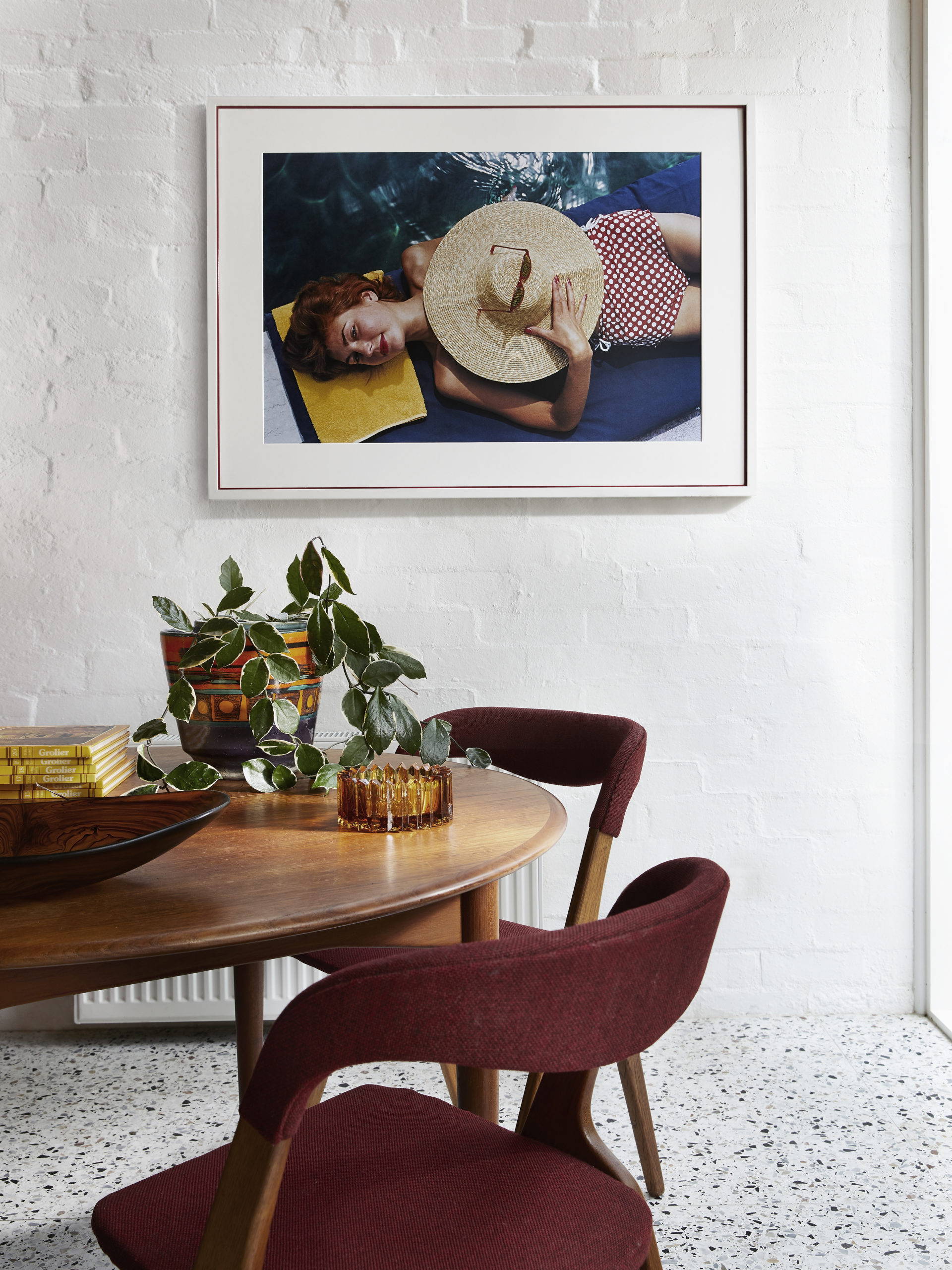 'Sunbathing in Burgenstock' by Slim Aarons, Canton Nidwalden, Switzerland, 1955.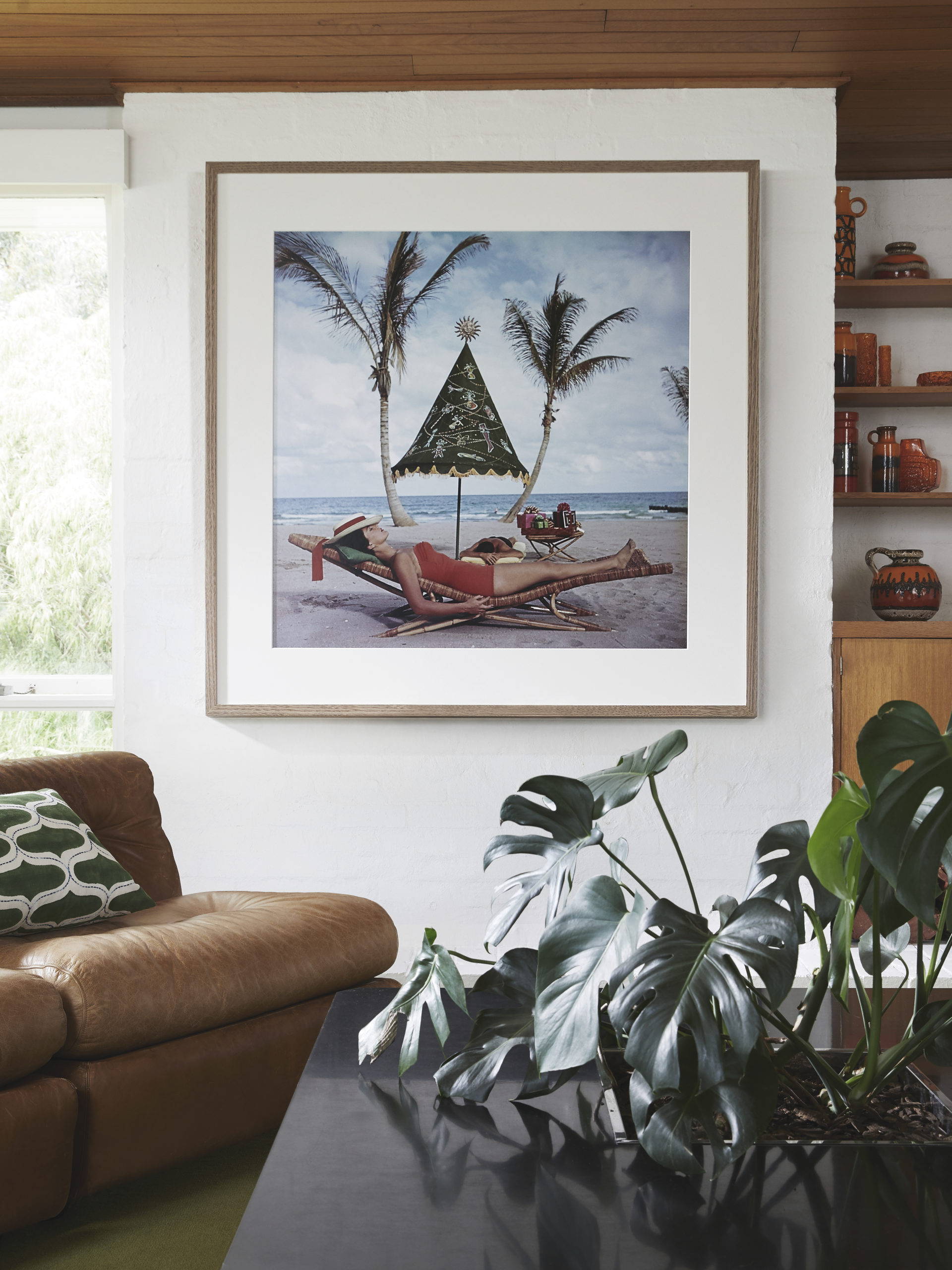 'Palm Beach Idyll' by Slim Aarons, Palm Beach, Florida, USA, 1955.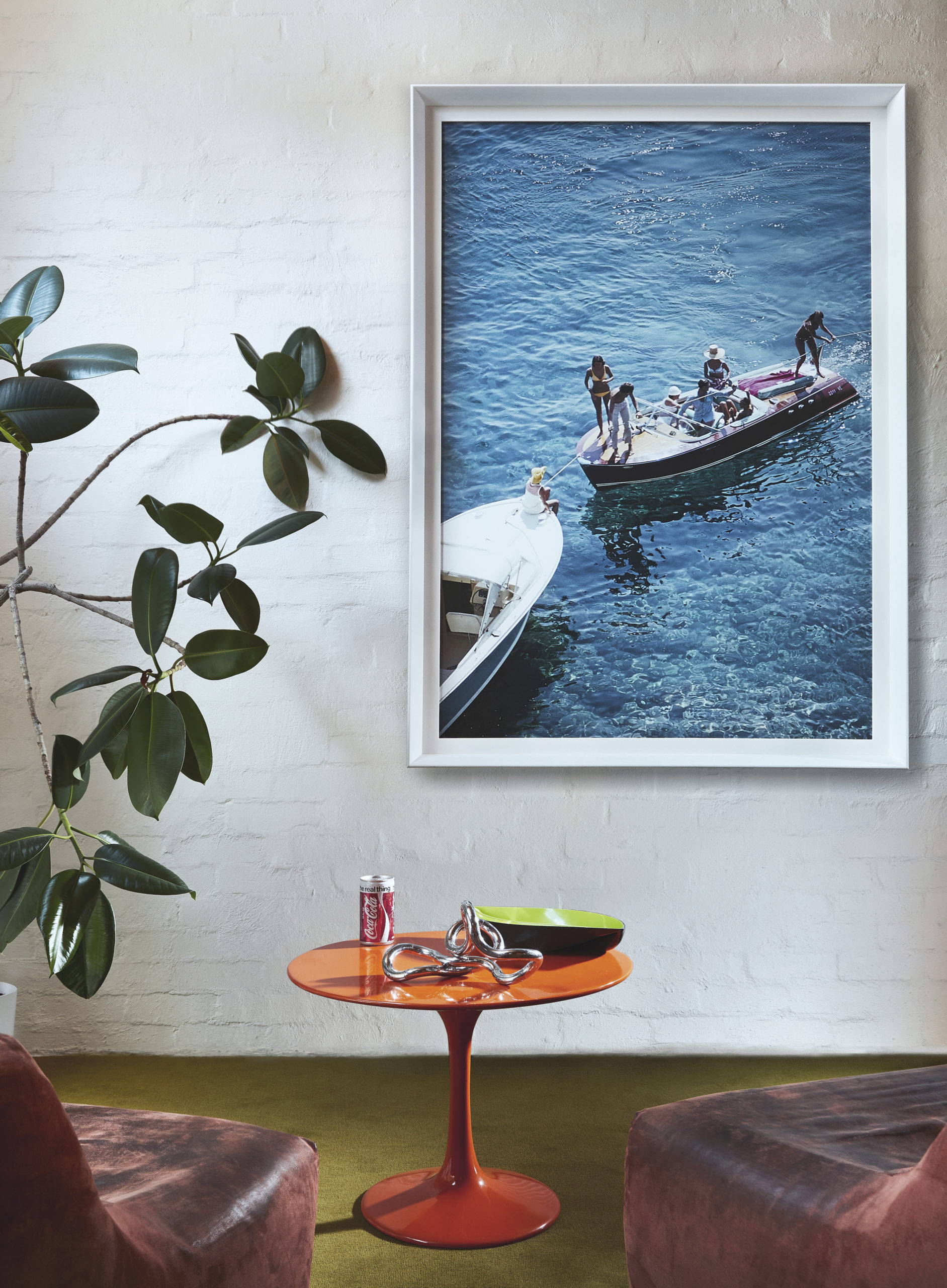 'Porto Ercole'' by Slim Aarons, Porto Ercole, Italy, 1969.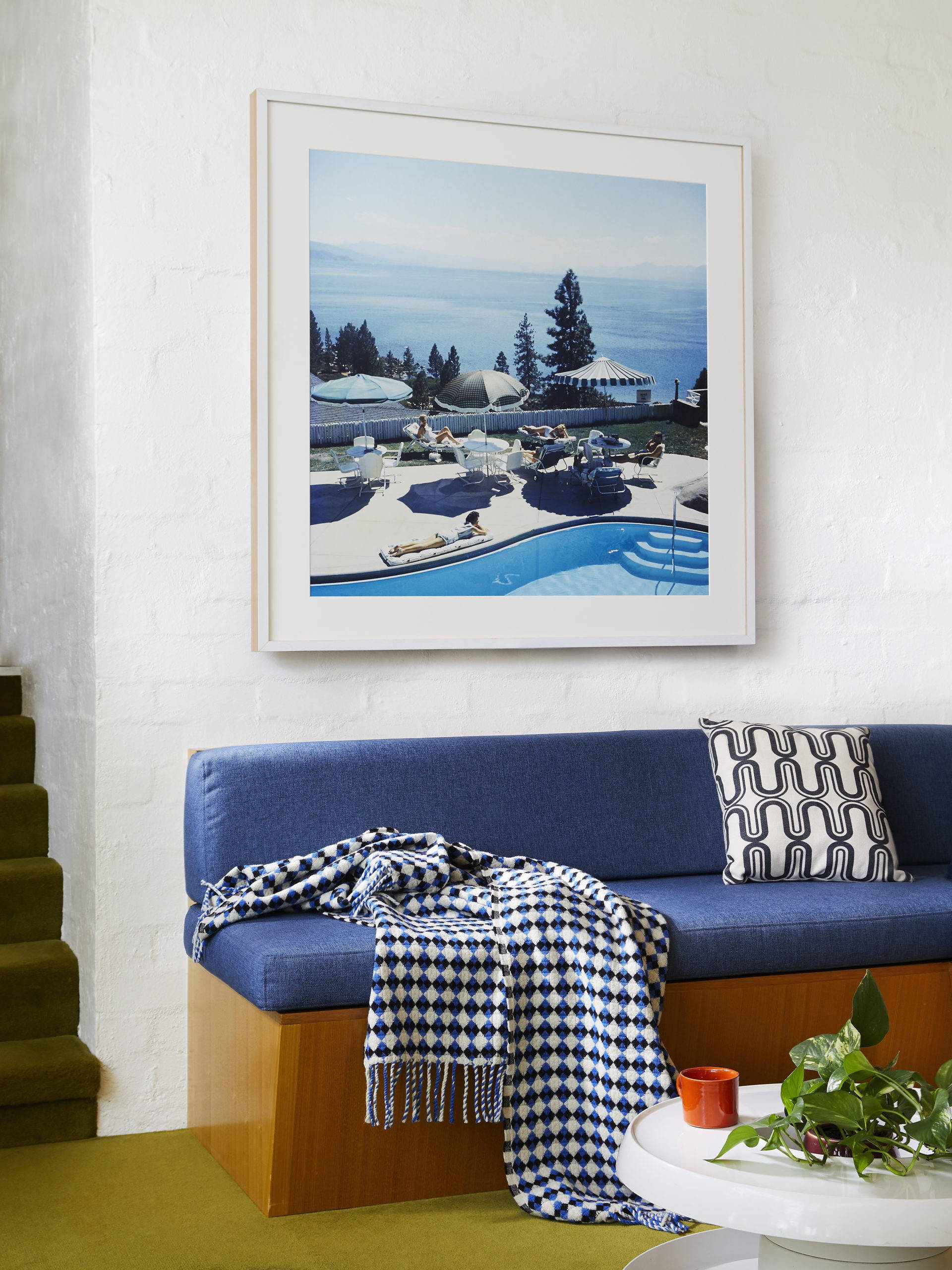 'Relaxing at Lake Tahoe' by Slim Aarons, California, USA, 1959.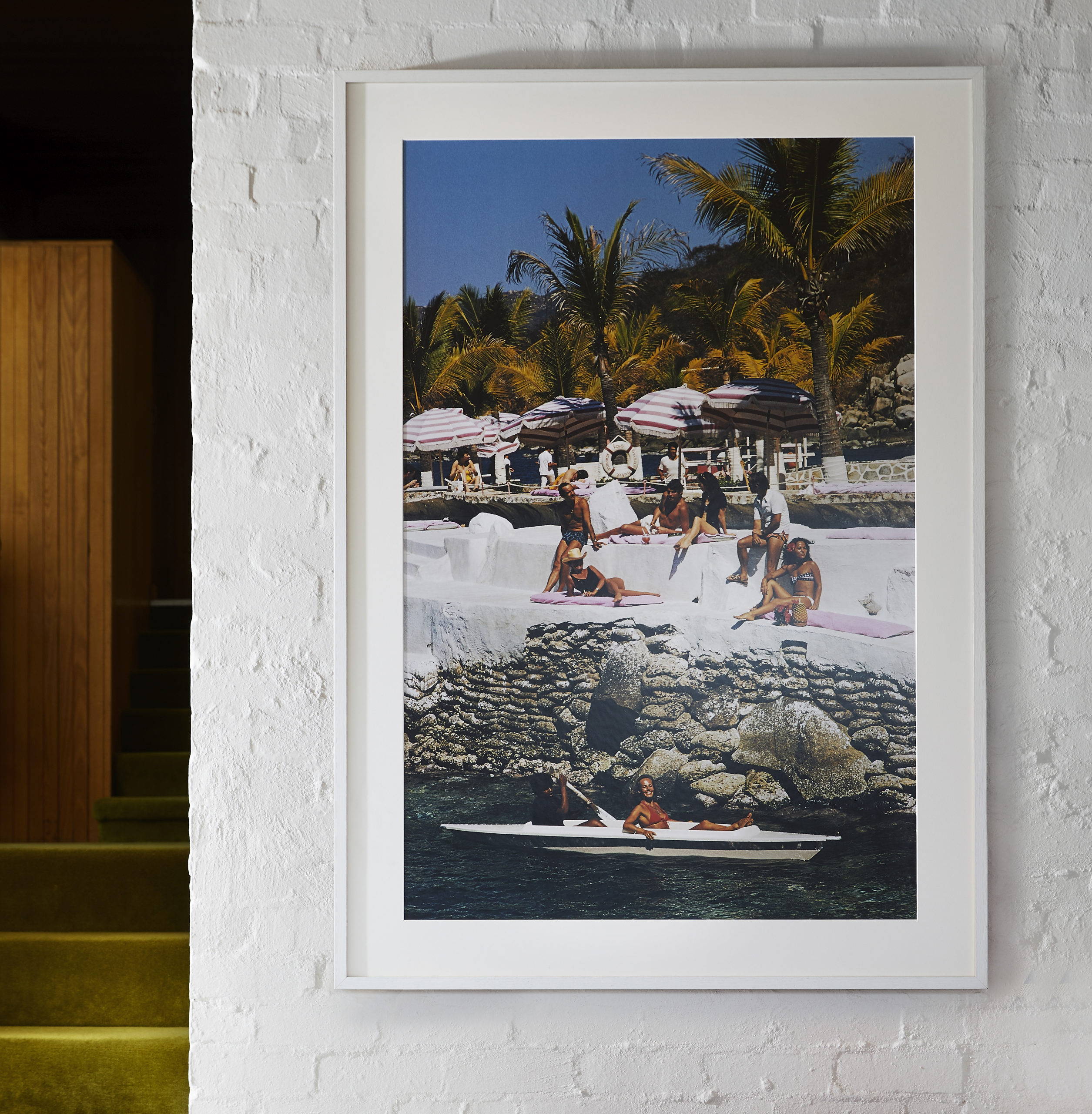 'La Concha Clientele' by Slim Aarons, Acapulco, Mexico, 1972.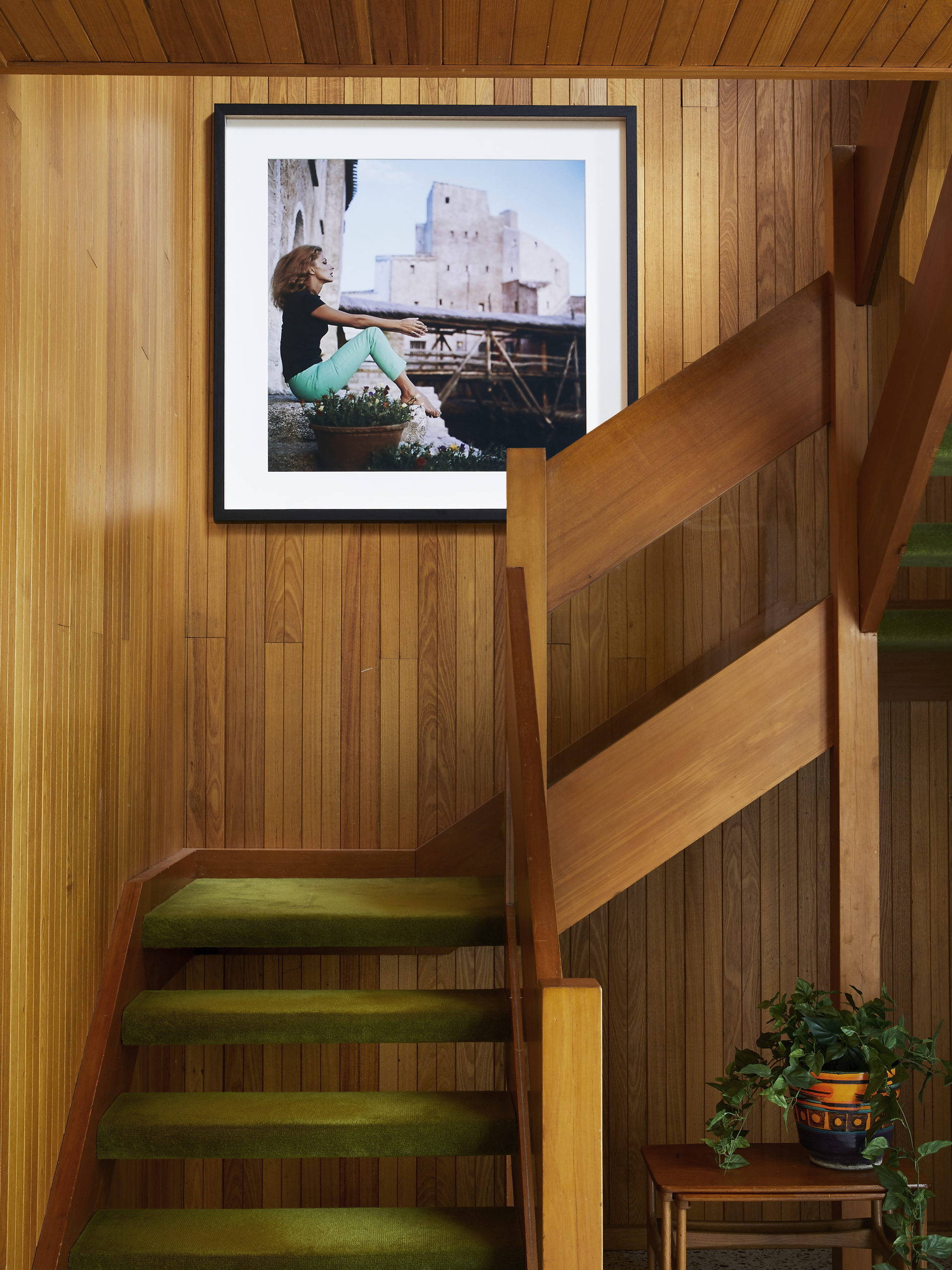 'Dolores Guiness' by Slim Aarons, Costa Smerelda, Sardinia, Italy 1965.

FRAMING TO A T are Melbourne's largest stockists of Slim Aarons photographic prints. Visit us at one of our three locations Berwick, Brighton or Hallam to view our extensive catalogues of Slim Aarons' works, or shop a select curation online. For enquiries please contact cath@framingtoat.com.au, personal appointment available.