AT HOME WITH LUCY GLADE WRIGHT
OF HUNTING FOR GEORGE
Usually Lucy Glade-Wright is travelling to beautiful parts of Australia to visit and share incredible homes over on Hunting For George, but now she has opened up her own home! Lucy shares her Home Renovation Series, documenting the process of her DIY renovation and sharing tips along the way.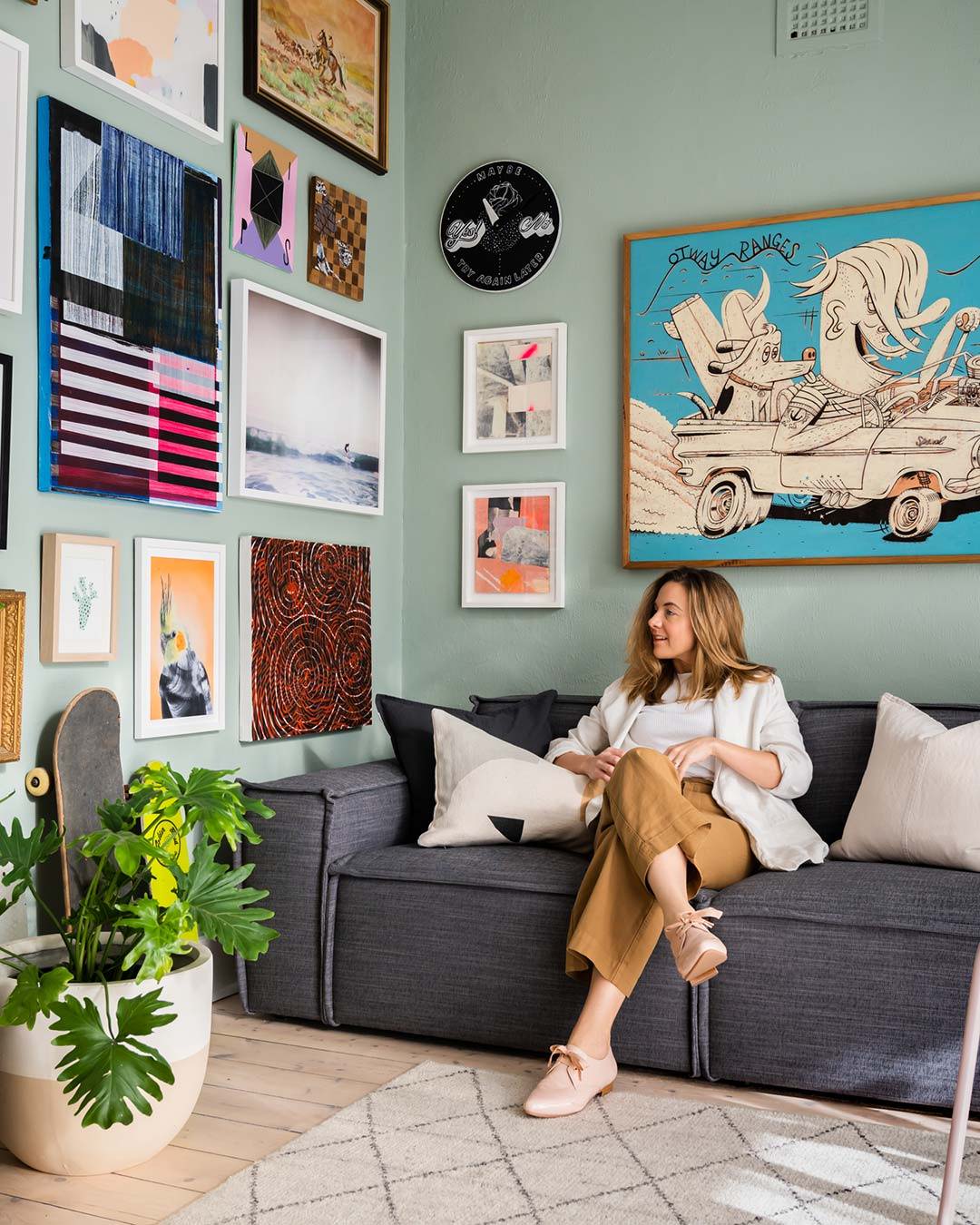 We were thrilled to be part of Lucy's latest space being transformed.
Her 'Green Room' which she and her husband Jonno refer to as "the forgotten junk room" is turned into a relaxing retreat.
Their incredible gallery wall is the hero of the room – home to an incredible art collection, featuring an array of amazing Australian artists.
Lucy and Jonno visited FRAMING TO A T for some custom framing for some of their beautiful pieces and we are blown away with the result of her complete wall of art.
Watch this beautiful lounge room come together and be inspired by Lucy's creative eye, art selection and EPIC gallery wall.