At Home with Kristy Verevis
of The Adornment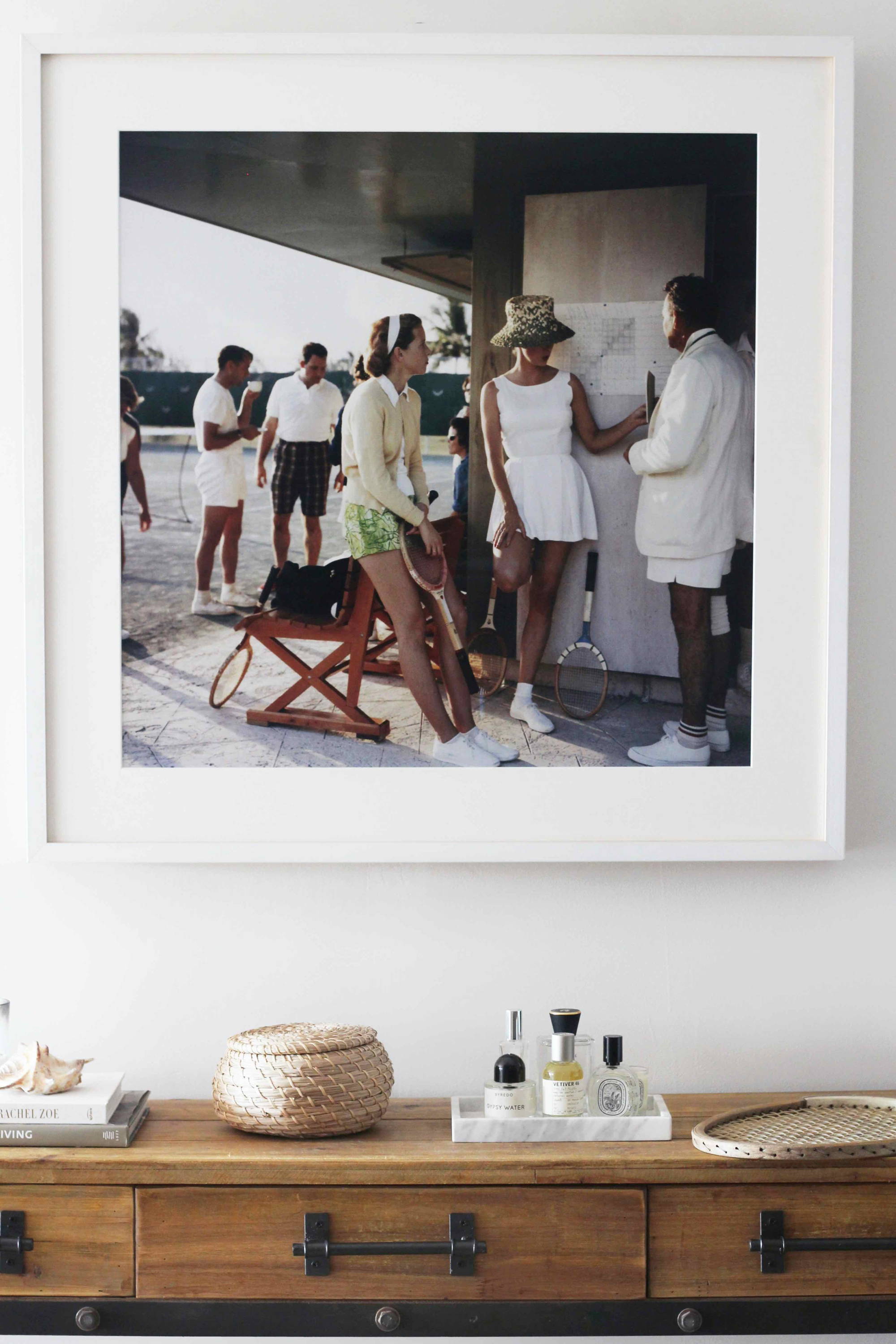 Kristy Verevis of The Adornment shares her favourite Slim Aarons print framed by Framing to a T in her home.
Kristy's work producing photography and editorial styling for leading brands transforms beautiful product into cult favourite 'must-haves' or beauty cabinet staples, merely by capturing product in her signature style.
In the same way we lust over Kristy's product imagery, her travel photography makes us want to pack our bags and head overseas to explore the quaint towns and quiet views that she has photographed.
Kristy's pick from the Slim Aarons archives, with custom framing by Framing to a T is 'Tennis in the Bahamas' by Slim Aarons. This laid-back image in Slim Aarons' natural and candid style captures some court-side chat at a tennis club in the Bahamas, 1957.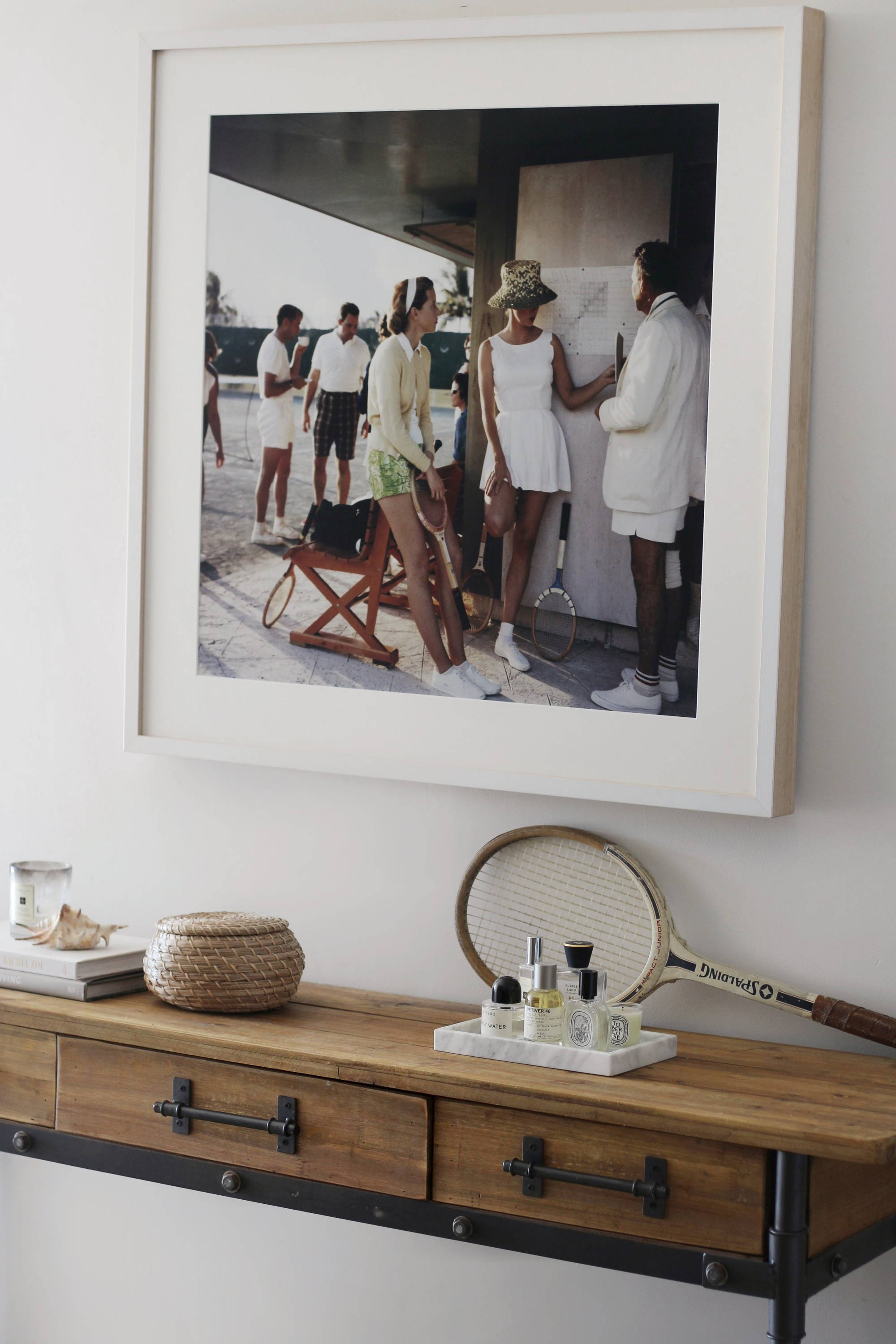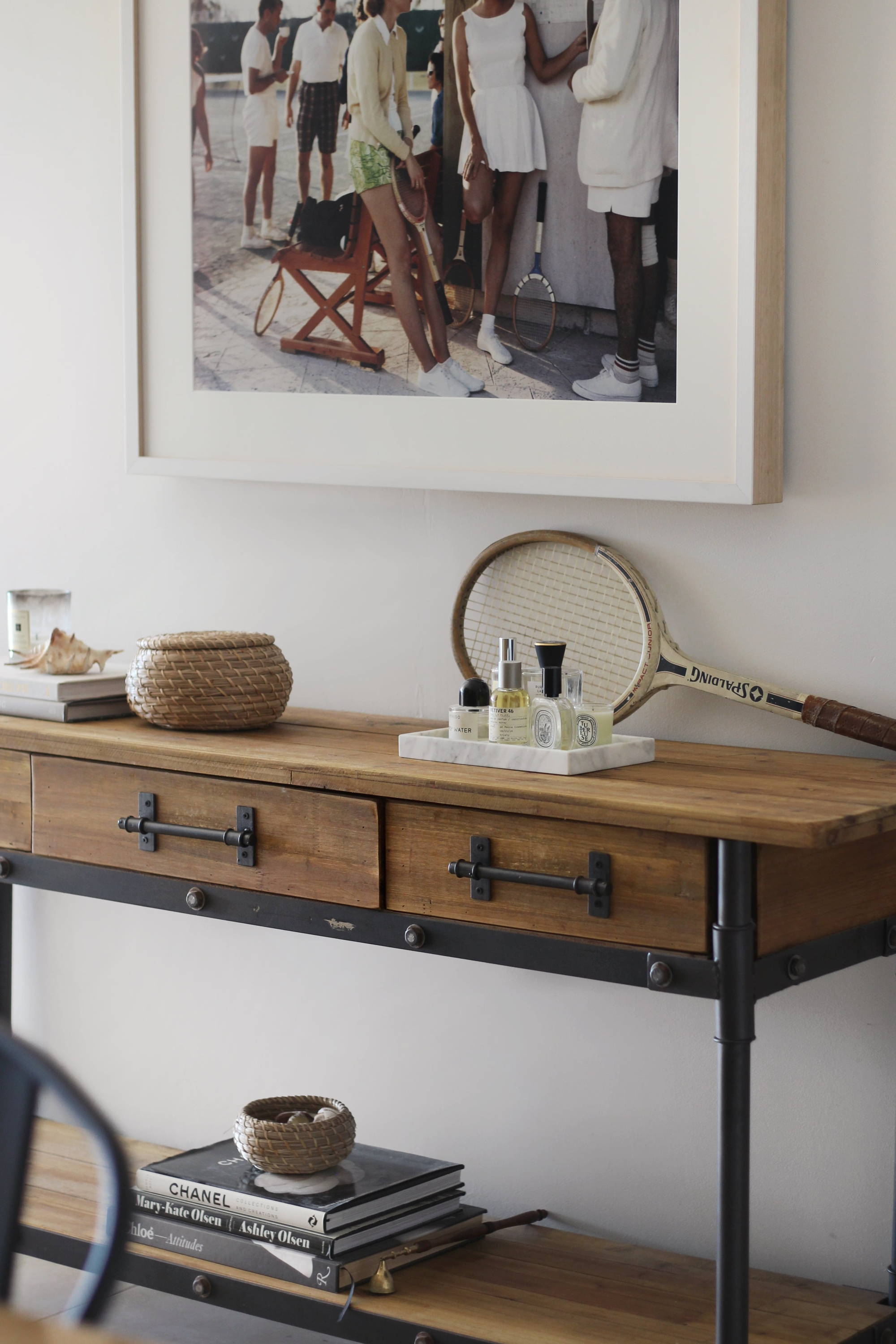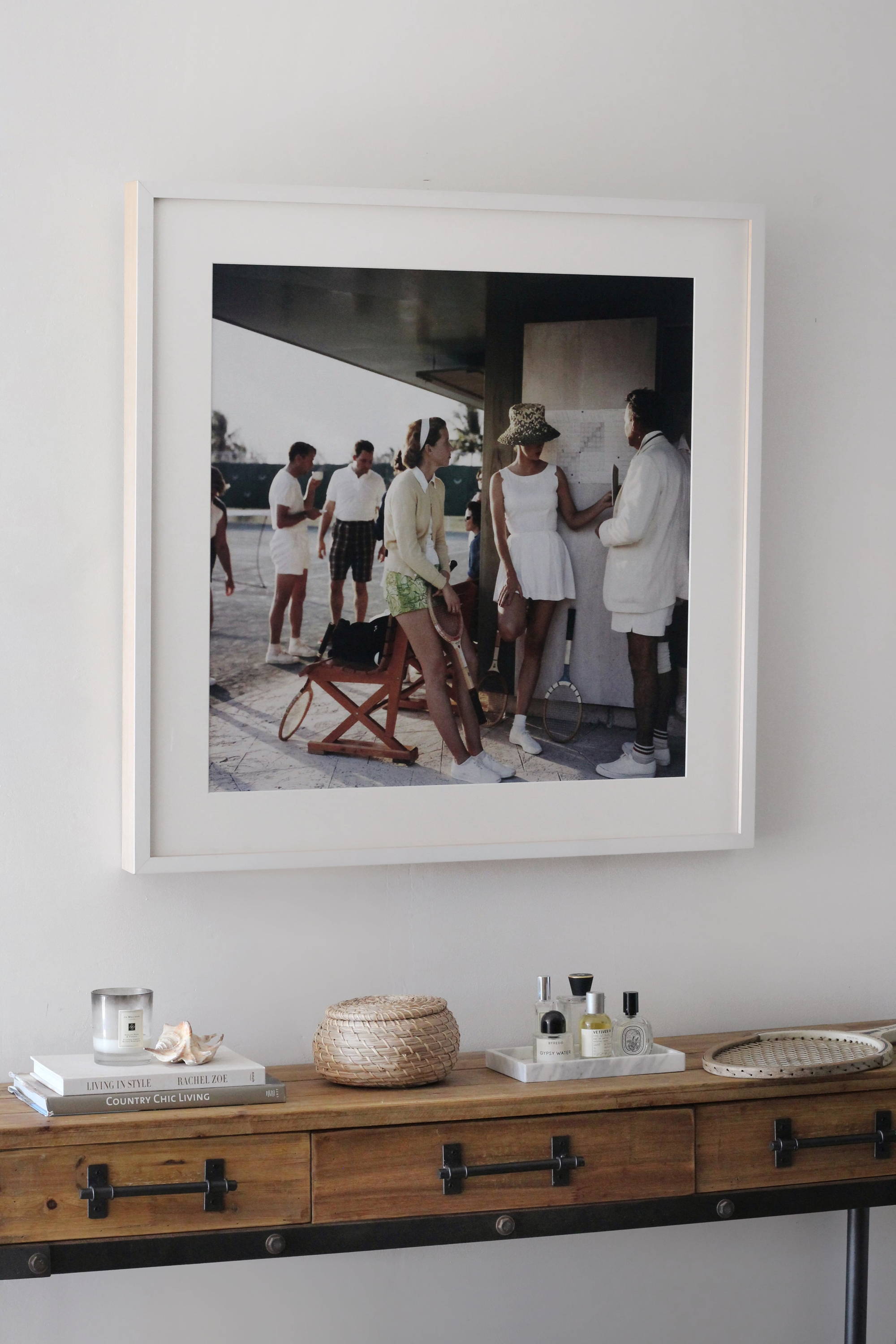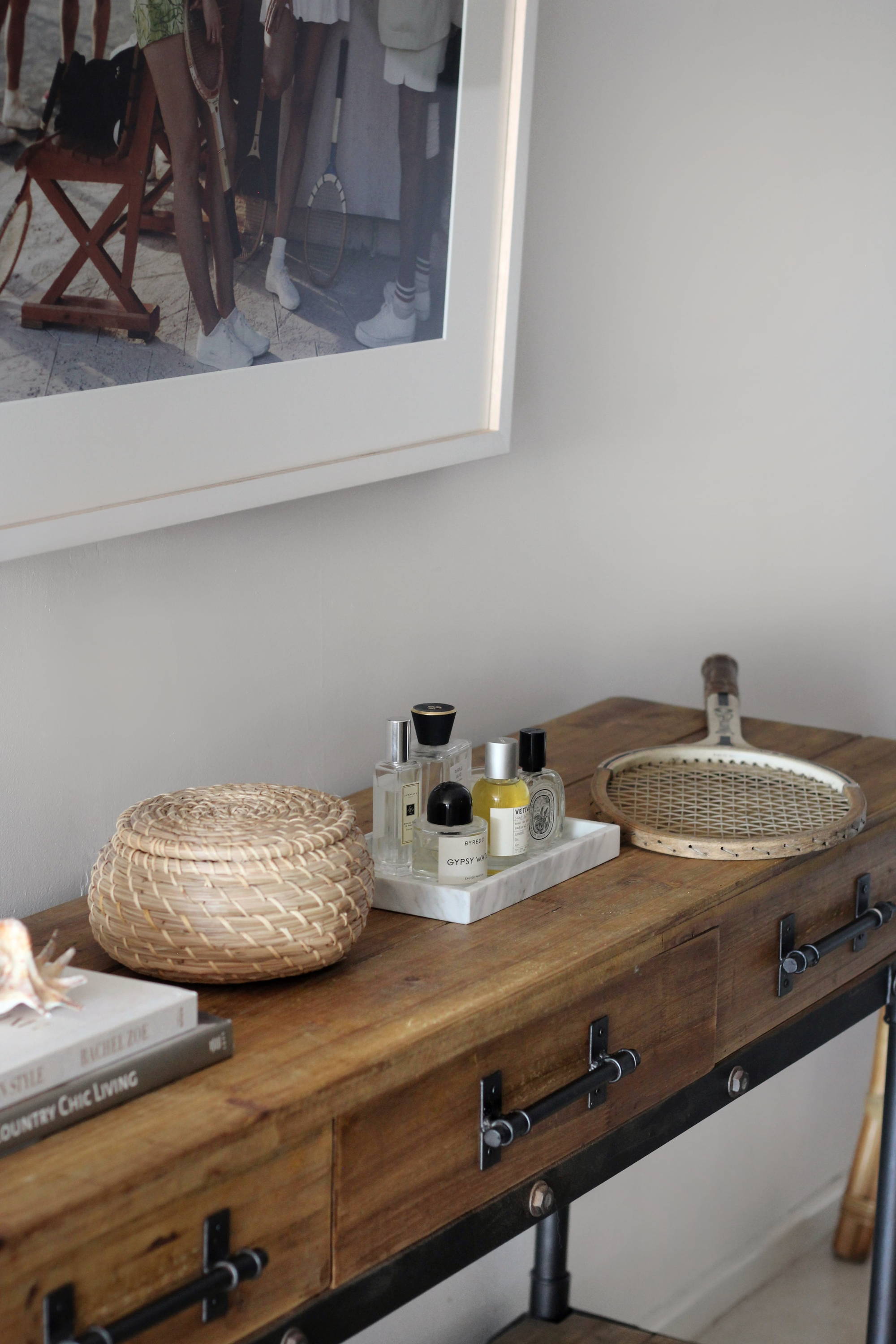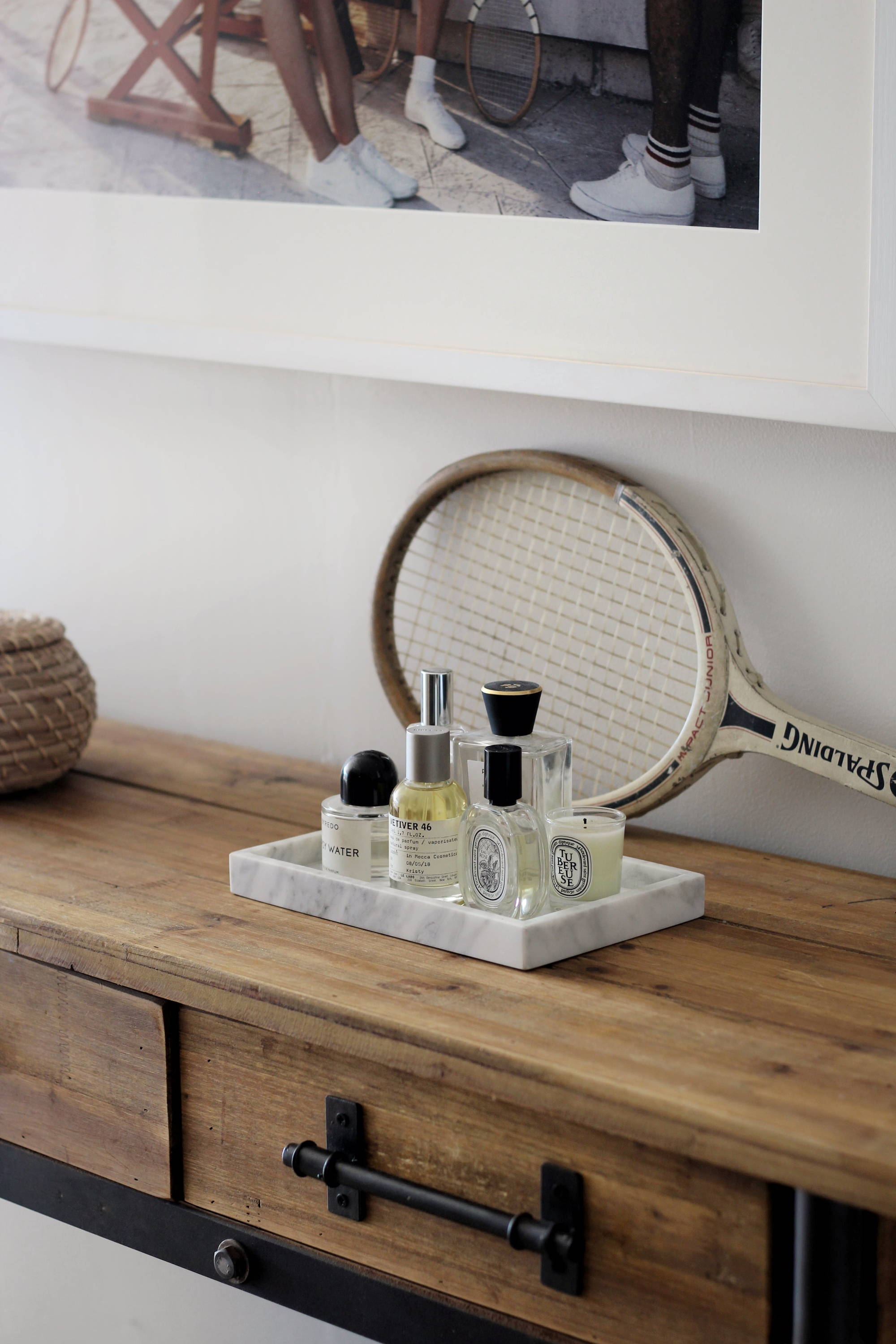 We chat to Kristy about her new framed Slim Aarons print and her influences for her own beautiful photography.
What is it about this Slim Aarons print that drew you to it?
I've always loved the candid lifestyle photos from the 50s and 60s and anything that evokes nostalgia. The fashion of that era was so classy, no matter what the occasion. I love the muted pastels in this photo and the dreamy lighting. It has been a favourite of mine for a while!
Slim Aarons travelled the world photographing in incredible locations. What have been some of your favourite destinations to travel to and photograph to date?
Europe is somewhere I could always go back to, especially having family connection there. There is so much history and the architecture is so beautiful. As much as I loved the big cities like Budapest and Prague, the little towns stole my heart. Each place has its own charming character and it's such a dream to photograph. I also love exploring by foot, it's an authentic way to experience a new place and capture something special.
Are there any iconic photographers in particular that you look to for inspiration for your own work?
Irving Penn and Mario Testino are a couple that come to mind. Irving Penn's work is so inspiring and you can see how his work has influenced so many people today, even on Instagram. I love the simplicity he used and the risks that he took. His still life and flower photography are my favourites.
Where do you find inspiration for your home décor?
Pinterest and Instagram have endless content, and the fact that you can save and categorise makes it so easy. Interior magazines are good too. I could spend all day in homewares stores and browsing online. I also love vintage shopping and the thrill of finding something unique. Some of my favourite stores in Perth are Empire, Angove St Collective, Cool Calm Collected, and La Luna.
For your own photographic prints range, do you have a framing style you like to work with to reflect your work and your home interiors?
For my own personal use, I like a natural oak frame, with a traditional white mat. The colour goes so well with my neutral prints and home decor, which has a lot of wood. I also like a white frame for oversized prints.Framing to a T are Melbourne's largest stockists of Slim Aarons photographic prints. Visit us at one of our three locations Berwick, Brighton or Hallam to view our extensive catalogues of Slim Aarons' works, or shop a select curation online.
For enquiries please contact cath@framingtoat.com.au.