AT HOME AGAIN WITH LUCY GLADE WRIGHT
OF HUNTING FOR GEORGE
If you haven't been following the home renovation that Lucy Glade-Wright and her husband Jonno have been working on this year, you may just be stumbling on your new favourite Home Renovation Series!
Lucy and Jonno document the process of their DIY home renovation over on Hunting For George and we have loved watching the transformation of their Edwardian home.
Their latest room makeover is their Guest Bedroom and this space is so thoughtfully designed and styled.
We absolutely love Lucy's style and when she and Jonno visited us in store, bringing in a photographic print by Ren Pidgeon for custom framing with us, we knew that the tone for the Guest Bedroom would be cheeky, light and fun.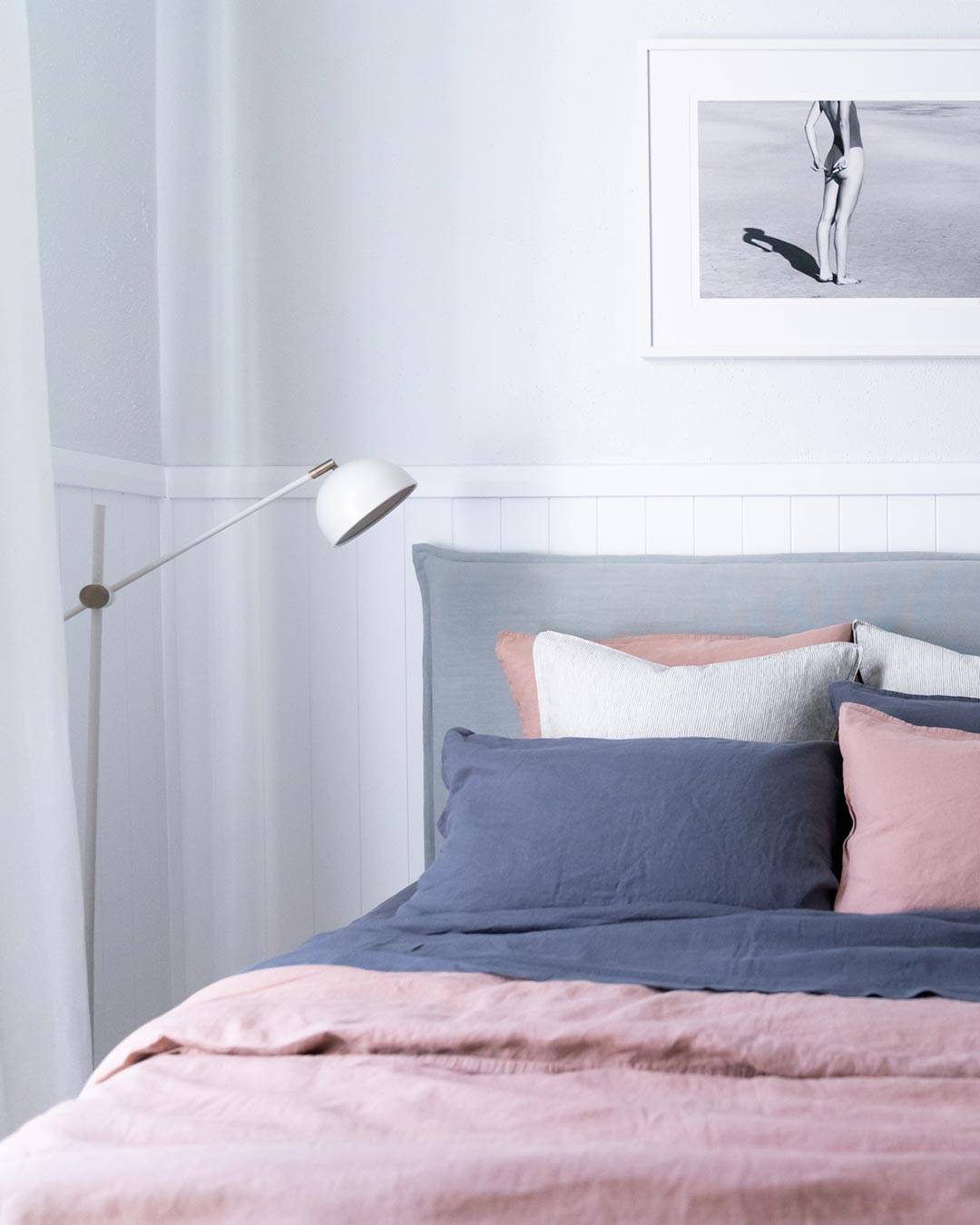 We chat with Lucy about art, interior decorating and getting through yet another Melbourne lockdown!
Tell us a bit about your decorating style at home! What colours and finishes do you like working with for your home interiors?
I've realised I'm thinking drawn to cool tones, blues and greens. When it comes to choosing neutral whites or greys I always seem to gravitate to cooler colours rather than warmer, earthy tones. However I do really love the look of warm textures so I'd like to develop this style more in future projects.
You created an exquisite gallery wall in your green room and have introduced photographic art into you Guest Bedroom. There are beautiful stories behind every artwork we bring into our homes. When discovering art, or making an art purchase, what are you drawn to?
Art purchases for me are always based on emotion. You know instantly if you love it, not like, love!
That's when I decide if a piece is coming home with me or not.
When decorating a space, do you tend to be inspired by an artwork before you begin, or do you complete your space with art?
Yes I have found artwork to be incredibly helpful to set the tone of an interior. In our recent Guest Bedroom makeover the artwork I selected had a cool coastal vibe, I decided to amplify this through the rest of my decor.
We were so thrilled to help with custom framing a few of your pieces. It is so important to protect and preserve quality artworks with conservation custom framing – tell us about your frame design choices from FRAMING TO A T!
Ultimately the art is the hero but a frame can completely let an artwork down, or elevate it... and I wanted nothing but elevation for my artwork!
Can you share a couple of things that you and Jonno have been doing to keep your spirits up during this latest Melbourne lockdown?
Well we've certainly been doing lots of walking. We've made Friday night our takeaway night as a bit of treat, ordering great food from local restaurants. And we have been spending lots of time looking at real estate and dreaming of living outside of Melbourne! ;)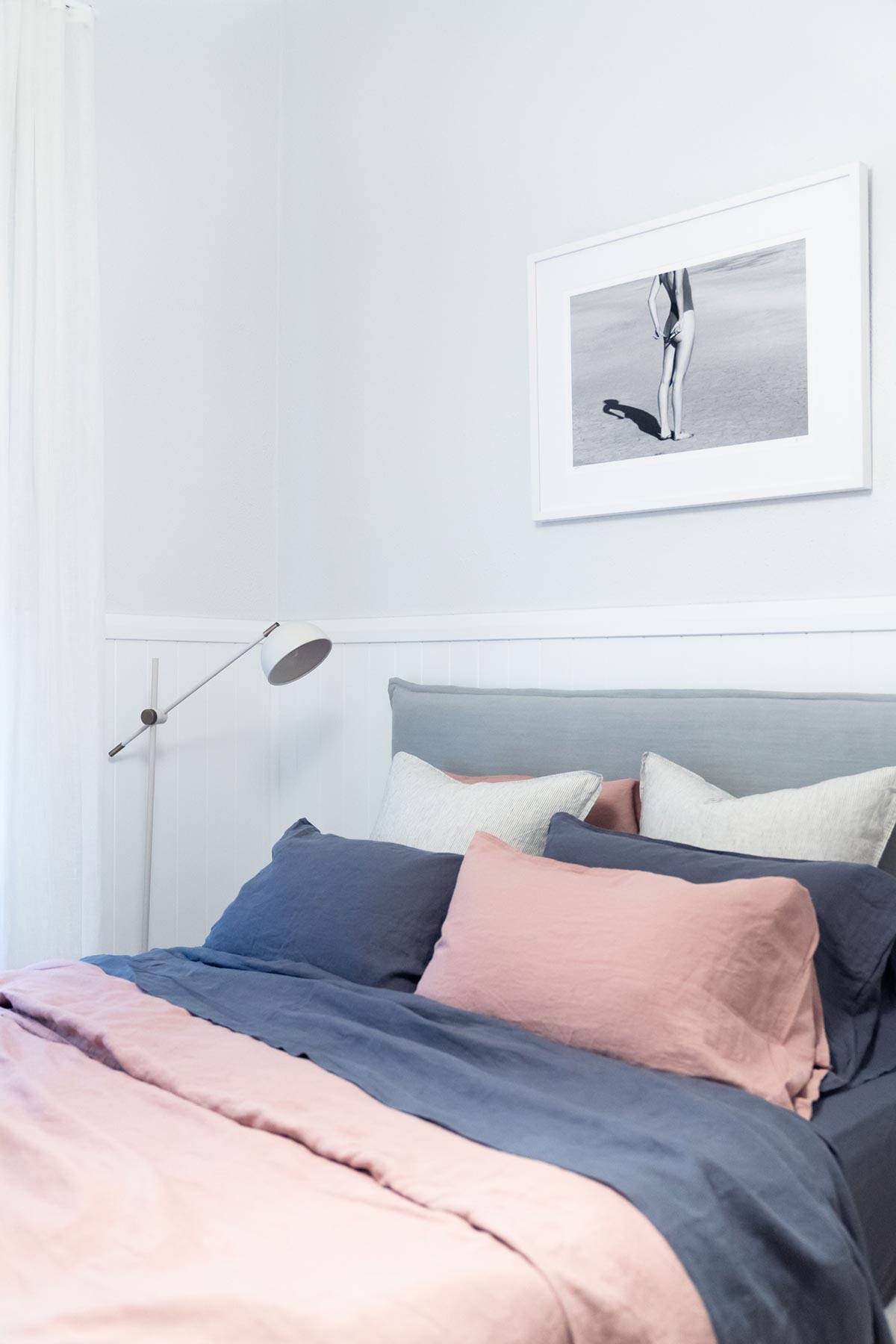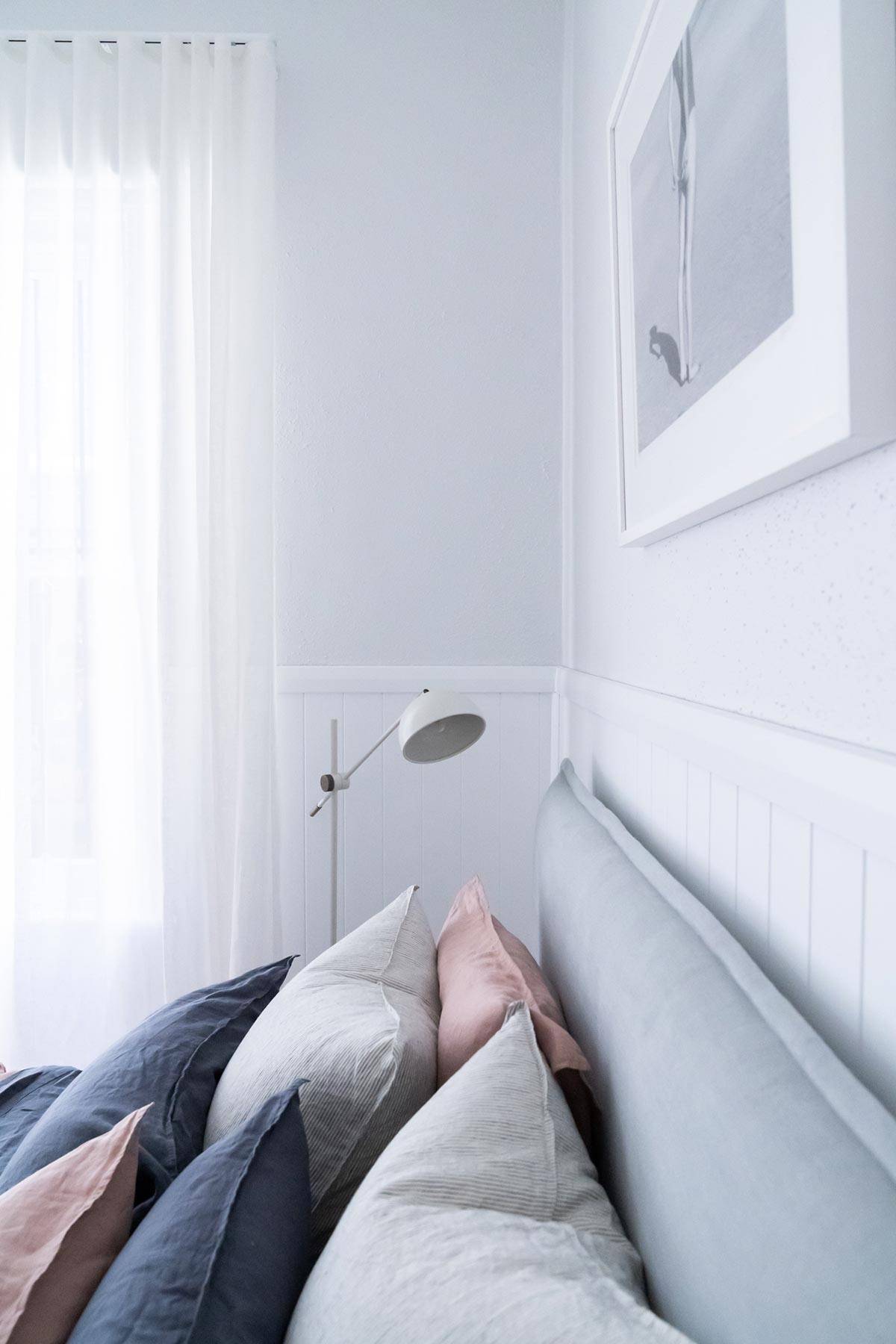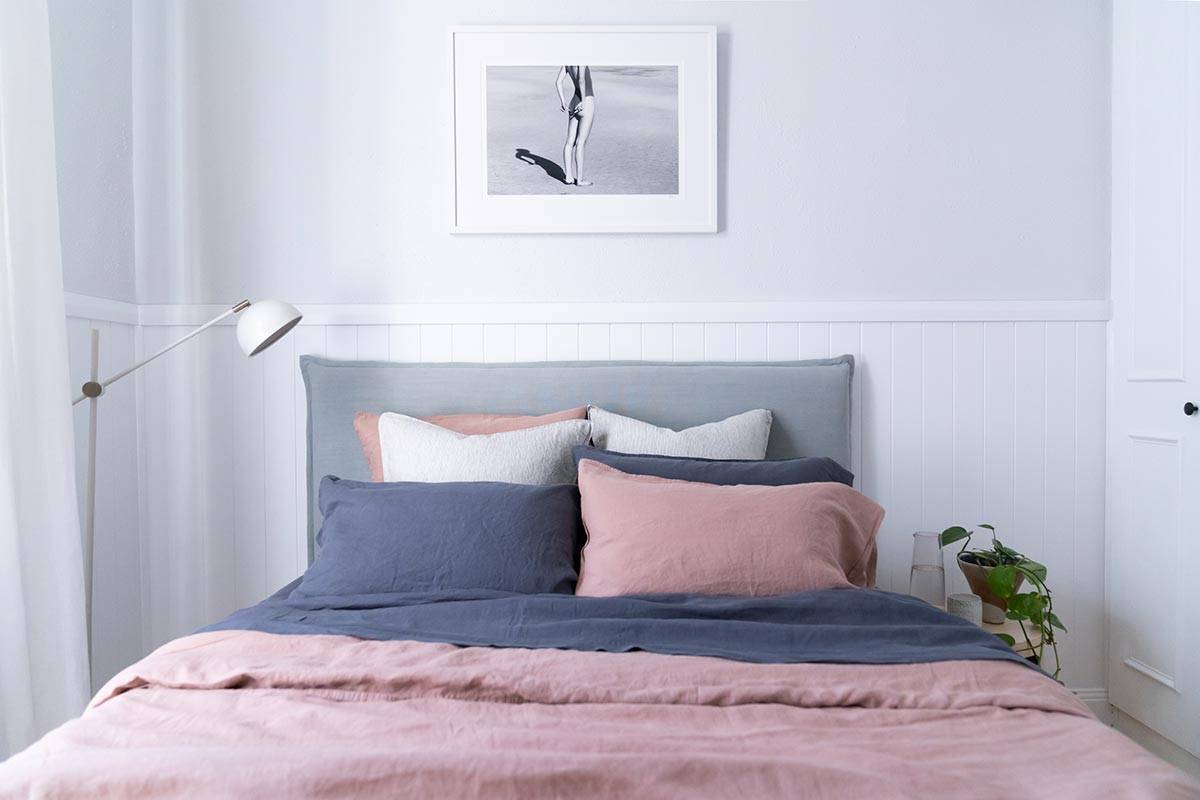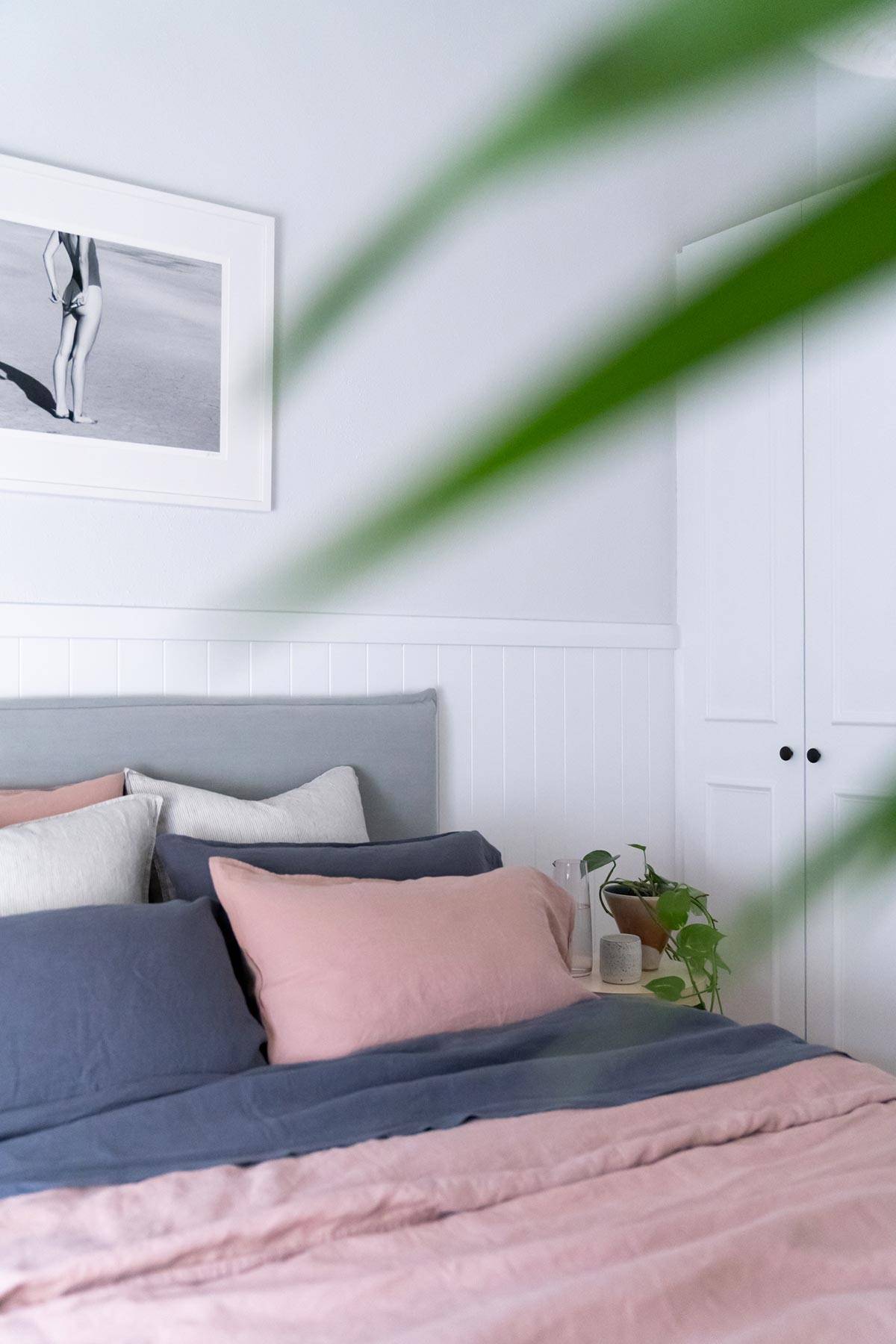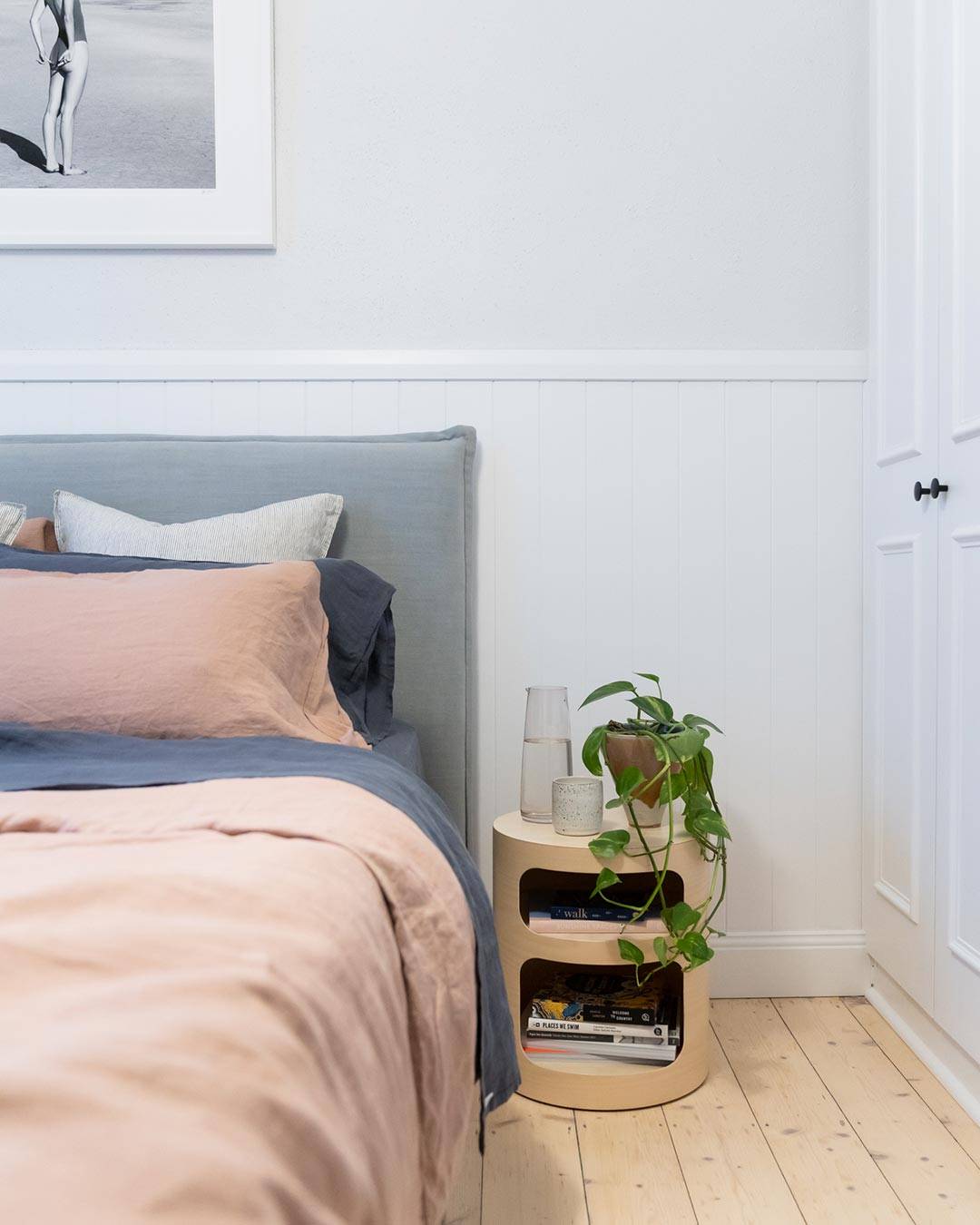 Watch this beautiful bedroom come together in the latest home renovation transformation by power couple Lucy and Jonno.